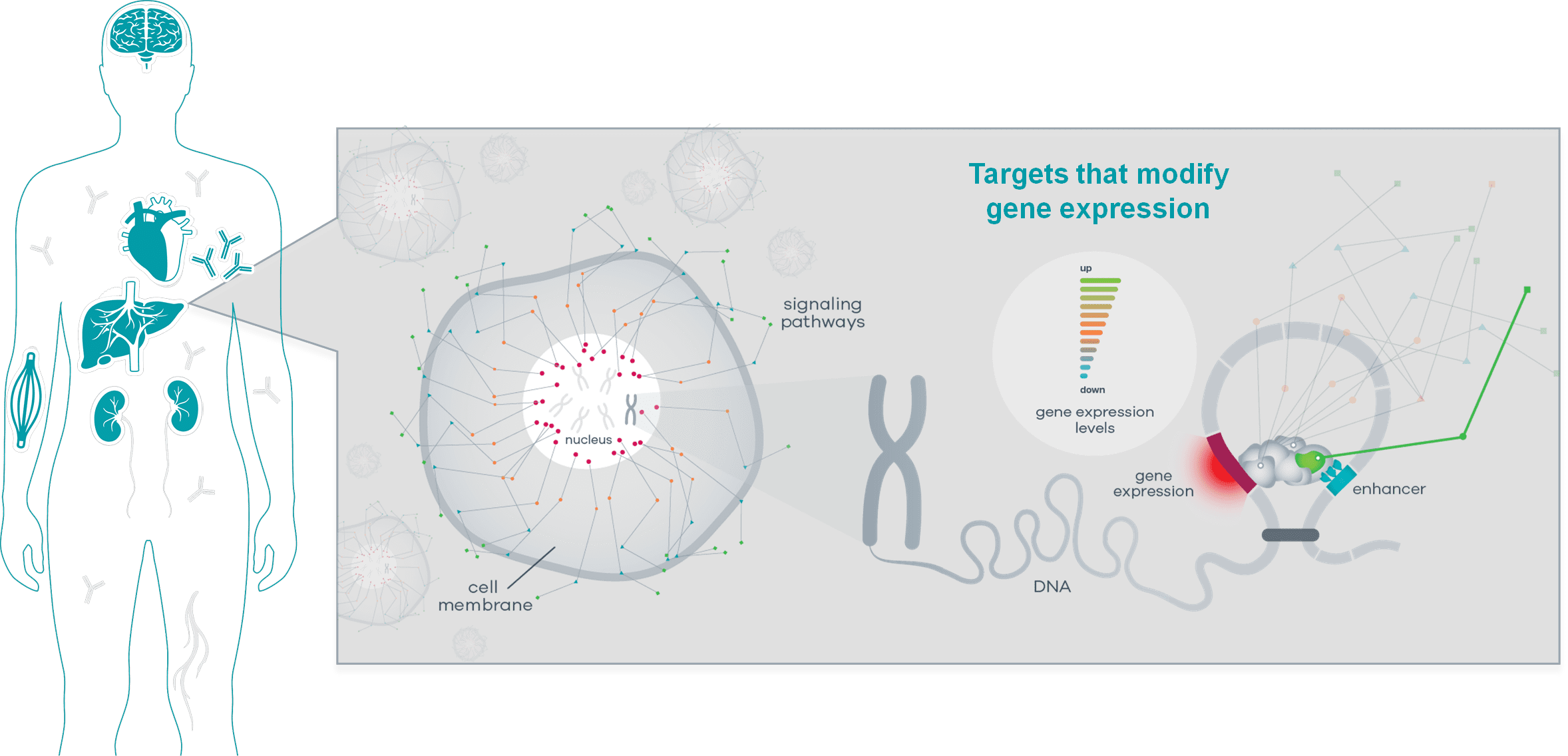 How CAMP4 maps transcription [CAMP4TX]
Tar­get­ing the BF­Ps of the CNS, Bio­gen li­cens­es map of ge­net­ic neigh­bor­hoods in the brain
Search­ing for new meth­ods of at­tack­ing se­ri­ous cen­tral ner­vous sys­tem dis­eases, Bio­gen has signed a deal that could be run in­to the hun­dreds of mil­lions of dol­lars to es­sen­tial­ly li­cense a tran­scrip­tion­al map of the brain and scan it for new drug tar­gets.
The part­ner­ship, worth $15 mil­lion up­front and far more in mile­stones, is with a new bioin­for­mat­ics start­up called CAMP4 Ther­a­peu­tics. Found­ed in 2018 year by the White­head In­sti­tute's Richard Young and Har­vard Med­ical School's Leonard Zon, CAMP4 takes genes con­sid­ered af­fil­i­at­ed with a dis­ease and maps out the var­i­ous ways cells ex­press those genes and turn them on or off. They then take that map and – in the bi­o­log­i­cal equiv­a­lent of stretch­ing a war map across a ta­ble in a bunker — mark up all the dif­fer­ent meth­ods of at­tack.
"The more we know about a gene, it doesn't mean we can drug that gene," CEO Josh Man­del-Brehm, who worked at Bio­gen be­fore join­ing CAMP4, told End­points News. "Many genes are not quote-un-quote drug­gable, so then we have an in­ter­est­ing prob­lem: I think I un­der­stand the ge­net­ics of the dis­ease, but how do I drug it? And that's where our map solves for this prob­lem."
Along­side the $15 mil­lion up­front pay­ment, CAMP4 will be el­i­gi­ble for up to $96 mil­lion in mile­stones for each of the ini­tial tar­gets it sup­plies, and up to $173 mil­lion for each sub­se­quent one.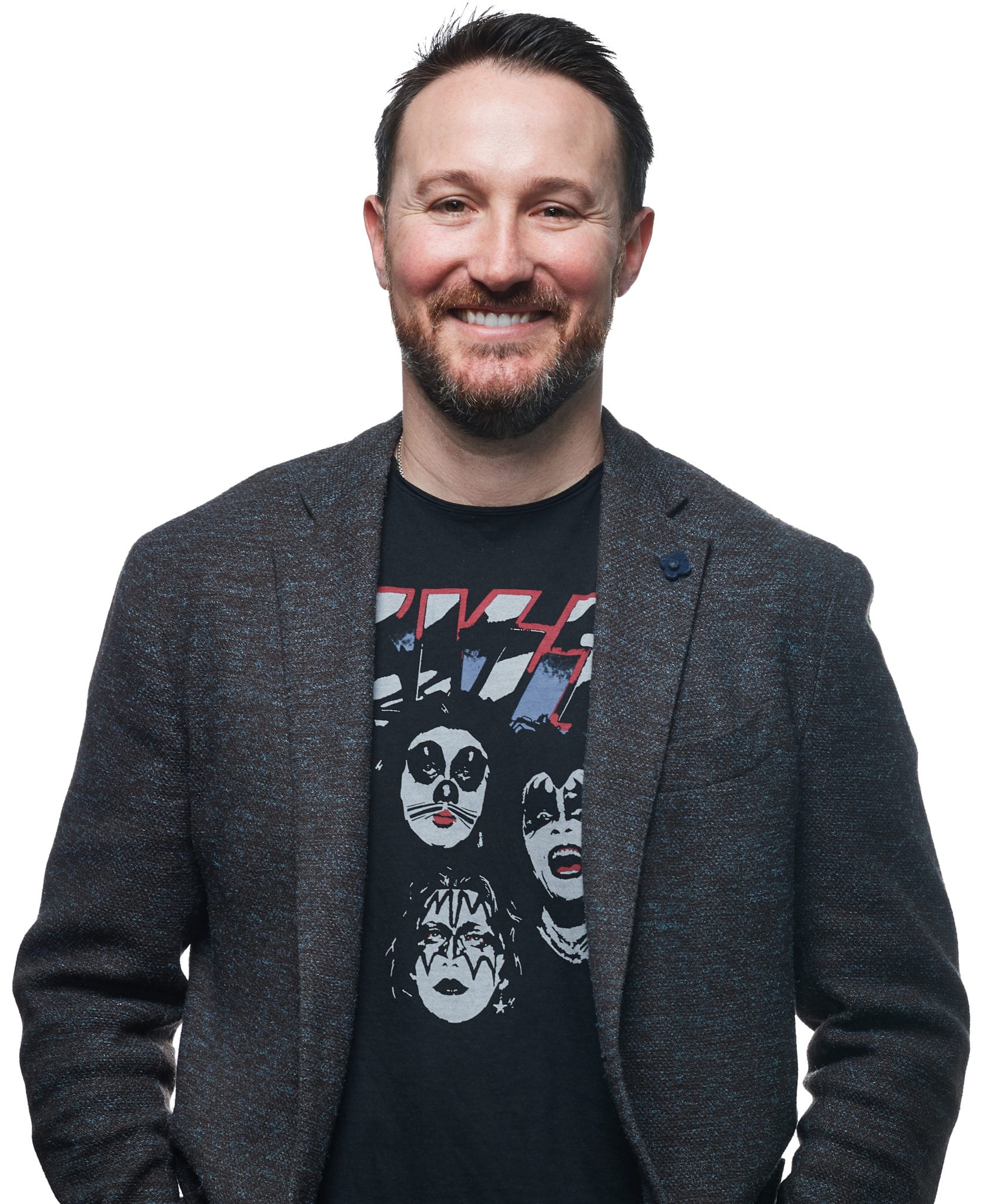 CEO Josh Man­del-Brehm
Bio­gen is not dis­clos­ing what genes or dis­eases they will tar­get, but the col­lab­o­ra­tion will fo­cus on mi­croglial cells. These macrophages are found in the cen­tral ner­vous sys­tem and have long been con­sid­ered a key fac­tor in neu­rode­gen­er­a­tive dis­eases such as Alzheimer's and Parkin­son's.
Bio­gen will bring CAMP4 the genes it be­lieves are cen­tral to dis­eases in the cen­tral ner­vous sys­tem, and CAMP4 will in­form them all the ways the gene is be­ing ex­pressed and where Bio­gen might go about turn­ing up or down the ex­pres­sion.
"So you say 'hey I want to move this par­tic­u­lar gene for this dis­ease, how should I do that? I want to change the ex­pres­sion of it,'" Man­del-Brehm said, de­scrib­ing how they work with part­ners. "We'll show you the dif­fer­ent 'nodes,' if you will: 'hey you can drug this, you can drug this, you can drug this.' It's modal­i­ty ag­nos­tic."
CAMP4, found­ed out of Po­laris Part­ners, is one of a cou­ple of new biotechs that build on a dis­cov­ery Young had back in 2015. The long­time tran­scrip­tion­al bi­ol­o­gist pub­lished work show­ing that cells mod­i­fy gene ex­pres­sion us­ing a se­ries of "in­su­lat­ed neigh­bor­hoods," 3-D loops of DNA that con­trol gene ex­pres­sion with­in them. CAMP4 maps those (along with oth­er as­pects of the tran­scrip­tome). Flag­ship Pi­o­neer­ing's new Omega Ther­a­peu­tics al­so tries to drug them.
Since launch­ing in 2018, CAMP4 has done ex­ten­sive work on map­ping genes for liv­er dis­eases, in­clud­ing NASH, as part of an in-house de­vel­op­ment pro­gram. They've al­so part­nered with syn­thet­ic RNAi com­pa­ny Al­ny­lam and are work­ing to ex­pand their maps of cells in the brain, heart, mus­cles, im­mune sys­tem, blood and kid­neys, which they could then li­cense out or use to de­vel­op drugs in-house.
"The way I think about the dis­eases we're go­ing af­ter is BFP: Big Fuck­ing Prob­lems," Man­del-Brehm said, cit­ing NASH and oth­er dis­eases that lack ef­fec­tive treat­ments. And "It's well-val­i­dat­ed and un­der­stood: If you're drug­ging some­thing that's tied to the gene, you're much more like­ly to be suc­cess­ful."