Tesaro rock­ets up af­ter PARP in­hibitor aces PhI­II study and R&D ri­val­ry in­ten­si­fies
Tesaro's close­ly-watched PARP in­hibitor ni­ra­parib has aced its first Phase III chal­lenge, rack­ing up a slate of promis­ing out­comes for pro­gres­sion-free sur­vival for ad­vanced, re­cur­ring ovar­i­an can­cer that will take it straight to the FDA — which has al­ready ap­proved a ri­val with much worse da­ta.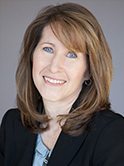 Mary Lynne Hed­ley, Tesaro Pres­i­dent & COO
"This is the first ran­dom­ized Phase III of a PARP in­hibitor to be suc­cess­ful," says Mary Lynne Hed­ley, the pres­i­dent and COO of Waltham, MA-based Tesaro ($TSRO).
"The hope would be that fol­low­ing sub­mis­sions from the NO­VA study, we could be in a po­si­tion to launch ni­ra­parib next year," says CEO Lon­nie Moul­der, who views the Phase III da­ta as a ma­jor mile­stone for Tesaro.
In­vestors, who watched the biotech's shares slide 8% yes­ter­day, drove a 112% spike in the com­pa­ny's share val­ue in pre-mar­ket trad­ing Wednes­day morn­ing. Tesaro start­ed the day with a $1.7 bil­lion mar­ket cap.
The da­ta high­light a clear im­pact for the tar­get­ed drug in a pop­u­la­tion of germline BR­CA mu­ta­tion car­ri­ers, with a me­di­an PFS of 21 months in the drug group com­pared to 5.5 months in the con­trol arm — a 15.5-month ad­van­tage.
But it al­so did bet­ter than that, sur­pris­ing some doubters in two oth­er tar­get­ed pa­tient groups.
For pa­tients who were not germline BR­CA mu­ta­tion car­ri­ers but whose tu­mors were de­ter­mined to be HRD pos­i­tive, the ni­ra­parib arm hit the pri­ma­ry end­point with a me­di­an PFS of 12.9 months com­pared to 3.8 months for the con­trol arm. And in the over­all non-germline BR­CA mu­tant co­hort, which in­clud­ed pa­tients with both HRD-pos­i­tive and HRD-neg­a­tive tu­mors, the PFS was 9.3 months for ni­ra­parib com­pared to 3.9 months for con­trol.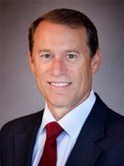 Lon­nie Moul­der, Tesaro CEO
"From the out­set, we've been quite bull­ish on the tri­al de­sign," Moul­der added. "Peo­ple an­tic­i­pat­ed ni­ra­parib would be suc­cess­ful in germline BR­CA mu­ta­tion." But there was some con­tro­ver­sy over what in­ves­ti­ga­tors would like­ly see in the oth­er two groups, with con­sid­er­able skep­ti­cism about the nongermline group re­gard­less of HRD sta­tus.
Run­ning the board with pos­i­tive out­comes was not ex­pect­ed.
"It's as good as we could ever hope for," says the CEO. "It is pret­ty com­pelling."
To pro­vide some added con­text for the da­ta, the FDA ap­proved As­traZeneca's Lyn­parza (ola­parib) af­ter an ad­vi­so­ry board turned their thumbs down on an ap­proval for ovar­i­an can­cer in 2014. The phar­ma gi­ant's drug failed a Phase III study on over­all sur­vival, but the turn­around team at AZ felt they had a clear shot at an ap­proval any­way.
"This tri­al (for ola­parib) has prob­lems," FDA can­cer chief Richard Paz­dur con­ced­ed in the pan­el dis­cus­sion at the time. If in­ves­ti­ga­tors had "pris­tine ev­i­dence of a 7-month ad­van­tage in PFS, we wouldn't be here."
Now ni­ra­parib takes the lead among a group of PARP in­hibitors jock­ey­ing for a lead po­si­tion in sev­er­al can­cer types, with J&J tak­ing over the de­vel­op­ment of the drug for prostate can­cer and Tesaro pur­su­ing new in­di­ca­tions for oth­er can­cer types. As­traZeneca has new da­ta com­ing out soon, but there's al­so con­sid­er­able at­ten­tion for Medi­va­tion's ta­la­zoparib, which Sanofi has been an­gling to snatch in a $9.3 bil­lion takeover at­tempt. (Sanofi tried and failed, in this field with ini­parib) Then there's ru­ca­parib, Clo­vis' newest lead drug in the wake of ro­ci's im­plo­sion at the FDA's doorsteps. And Ab­b­Vie has veli­parib in the clin­ic.
Clo­vis will be put to the test once again, as all the play­ers in this field look to po­si­tion them­selves in a hy­per-com­pet­i­tive field.
For Tesaro, a new drug launch for ni­ra­parib would give the biotech a sec­ond drug to mar­ket, fol­low­ing ro­lap­i­tant's ap­proval, as it beefs up staff from 300 to about 400 em­ploy­ees.
"Next year with a ni­ra­parib launch, we'll in­crease our com­mer­cial pres­ence 25-30%," Moul­der told me in a re­cent con­ver­sa­tion. "Then we'll be ful­ly scaled for mul­ti­ple prod­ucts."
NEA mas­sive po­si­tion in $TSRO. And re­call they stepped up dur­ing the Feb­ru­ary pri­vate place­ment. Con­grats to them. https://t.co/2suS1r6AS1

— Brad Lon­car (@brad­lon­car) June 29, 2016