The $140,672,343 man: Why does Brent Saun­ders have the rich­est gold­en para­chute in bio­phar­ma?
Live by the deal, prof­it by the deal.
If any com­pa­ny can suc­ceed where Pfiz­er failed and take over Al­ler­gan, CEO Brent Saun­ders may be per­fect­ly con­tent to step aside. In a new list­ing of the top gold­en para­chutes on record, Bloomberg put the wheel­er-deal­er in the num­ber 5 po­si­tion over­all, with $140,672,343 wait­ing by the ex­it. And that's the biggest, bright­est gold­en para­chute in bio­phar­ma's cor­po­rate clos­et.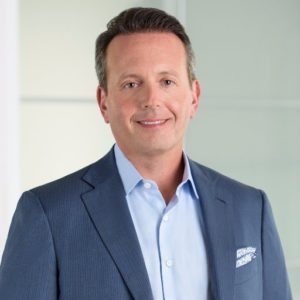 Brent Saun­ders, Al­ler­gan
Few peo­ple would have thought that Saun­ders would be in the top po­si­tion when he was named CEO of For­est Labs less than three event­ful years ago. But he land­ed in the right spot — just a few months af­ter flip­ping Bausch + Lomb — at ex­act­ly the right time. Ac­tavis came along with an of­fer For­est couldn't refuse, and then put Saun­ders in charge. He turned around and ac­quired Al­ler­gan, adopt­ing the name, and ex­e­cut­ed a deal to sell the gener­ics busi­ness to Te­va. Then, when it was all com­ing to a head with a Pfiz­er takeover bid, the feds stepped in and changed the tax rules, scrap­ping a megamerg­er that would have al­tered the land­scape in bio­phar­ma one more time.
It's no won­der that Saun­ders name quick­ly sur­faced as a po­ten­tial bid­der for Bio­gen, but he's done noth­ing but pour cold wa­ter on that ru­mor. Saun­ders now in­sists he's stick­ing with his 'growth phar­ma' strat­e­gy, shun­ning big M&A deals and buy­ing busi­ness­es in one bite-sized por­tion at a time. I doubt any of that, though, will keep Saun­ders' name out of the ru­mor mill.
Who else is from bio­phar­ma is on the top 20 list from Bloomberg? Len Schleif­fer, who spent years build­ing Re­gen­eron in­to one of the big biotechs to watch, comes in in 18th place at a bit more than $90 mil­lion. And then there's Healther Bresch, CEO of My­lan, who would col­lect an $87.8 mil­lion pay­out.
That's a lot of mon­ey, but it all pales in com­par­i­son, though, to the $358 mil­lion Steve Wynn has packed in­to his casi­no com­pa­ny's gold­en para­chute, num­ber one on the list.
Saun­ders does have an added rea­son to trea­sure his gold­en para­chute. When Pfiz­er briefly came call­ing, the board as­sured its ex­ecs that any­one not land­ing a new job at Pfiz­er­gan would have their tax­es cov­ered on the ex­it pack­ages. An­oth­er rea­son to take com­fort.