The Brent Saun­ders way: Al­ler­gan pays $95M for its next step­ping stone to a big­ger pipeline
Al­ler­gan has picked up an­oth­er one of its "step­ping stone" ac­qui­si­tions. The deal-hun­gry com­pa­ny bagged For­Sight VI­SION5 and its glau­co­ma tech­nol­o­gy for a $95 mil­lion up­front and an un­spec­i­fied launch mile­stone.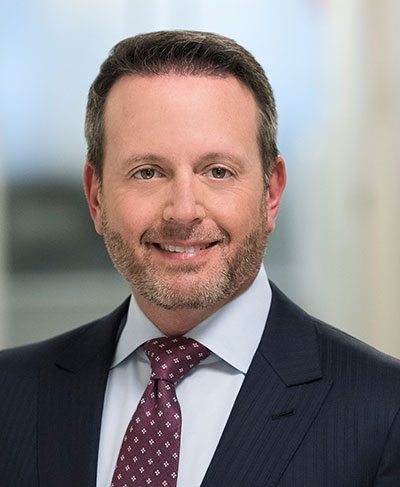 Brent Saun­ders, Al­ler­gan
In re­turn for its mon­ey Al­ler­gan gets a new tech – a preser­v­a­tive-free bi­mato­prost oc­u­lar in­sert – that has passed its Phase II chal­lenge in prov­ing its abil­i­ty to re­li­ably low­er in­traoc­u­lar pres­sure for a pe­ri­od of time. It's be­ing set up as a ther­a­py for pa­tients who have a hard time with eye drop reme­dies. And Al­ler­gan will be buy­ing the Men­lo Park, CA-based biotech as it sits on the thresh­old of Phase III – which is its sweet spot in R&D.
Al­ler­gan CEO Brent Saun­ders has inked a string of these deals since the Pfiz­er ac­qui­si­tion col­lapsed in the face of new tax rules. He start­ed with a $125 mil­lion up­front to li­cense rights to a port­fo­lio of neu­ro­science drugs from Hep­tares. He fol­lowed up a few days lat­er with a deal to buy Topokine and its cos­met­ic drug for $85 mil­lion up front. And in the For­Sight pact he's al­so adding to a piece of the pipeline where the com­pa­ny al­so has a well es­tab­lished pres­ence in the mar­ket.
Now that he's fin­ished the deal to sell off a gener­ics group to Te­va, Saun­ders has a large pile of cash to do a mul­ti­tude of these kinds of buy­outs. He likes late-stage pro­grams that have clear­ly passed a mid-stage chal­lenge, wait­ing for de­vel­op­ers to con­firm the da­ta in a piv­otal study. Megamerg­ers with the likes of Bio­gen or some oth­er kind of splashy pact? Def­i­nite­ly not part of the plan.
Here's Saun­ders from the last quar­ter­ly call with an­a­lysts:
Look, I said this at our last quar­ter call. I re­it­er­at­ed it in the script. I'll say it again now. Al­ler­gan doesn't need to do any big M&A. We have a very strong com­mer­cial busi­ness around the world with great growth prospects and lots of dura­bil­i­ty. We have a strong pipeline, many of which are late-stage and game-chang­ing po­ten­tial pro­grams. And we are build­ing lead­er­ship in every area, the sev­en in which we com­pete. So our fo­cus is on step­ping-stones. We are go­ing to look to con­tin­ue to bol­ster our ther­a­peu­tic lead­er­ship and to con­tin­ue to look for true in­no­va­tion through our Open Sci­ence mod­el. We are not look­ing at and we are not fo­cused on any large trans­for­ma­tion­al M&A. We are fo­cused on step­ping stones.