The first drug from Eli Lil­ly's new-look on­col­o­gy group gets speedy re­view as Bilenker's team hones fo­cus
The first drug from Eli Lil­ly's Loxo buy­out is near­ing the fin­ish line.
The phar­ma gi­ant has re­ceived pri­or­i­ty re­view for its RET in­hibitor selper­ca­tinib, set­ting it up for an FDA de­ci­sion some­time be­tween Ju­ly and Sep­tem­ber. That will give it a fur­ther leg up on Blue­print Med­i­cines in the race to get the first of this new class of can­cer drugs ap­proved. Blue­print has yet to sub­mit an NDA, al­though it plans to this quar­ter.
Selper­ca­tinib, or LOX-292, pro­duced a 68% re­sponse rate in 105 non-small cell lung can­cer pa­tients back in Sep­tem­ber, ce­ment­ing its place at the top of Lil­ly's new-look on­col­o­gy group. The com­pa­ny bought Loxo hop­ing to restart a can­cer di­vi­sion that had fall­en far be­hind the rest of the in­dus­try. Then they hired Loxo's for­mer heads, in­clud­ing ex-CEO Josh Bilenker, to run the di­vi­sion, hop­ing — in that al­chemist way Big Phar­ma and their biotech ac­qui­si­tions of­ten do – to keep the biotech's nim­ble in­ge­nu­ity alive, on­ly with bet­ter re­sources.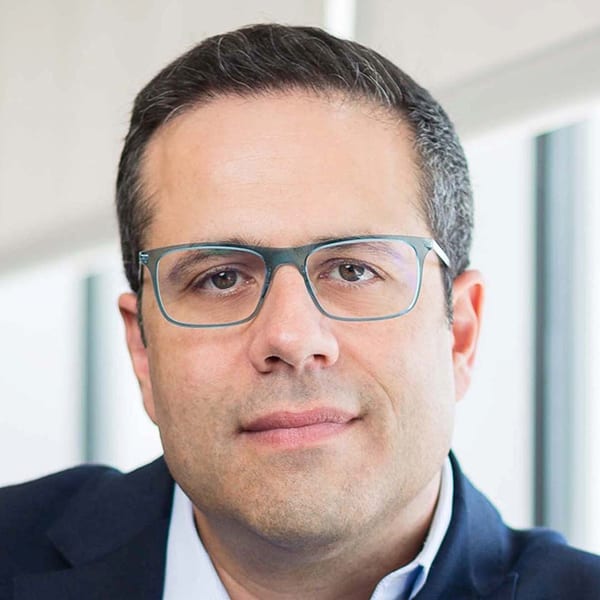 Josh Bilenker
An ac­cel­er­at­ed ap­proval would be a ma­jor en­dorse­ment of the orig­i­nal $8 bil­lion ac­qui­si­tion, al­though Blue­print will like­ly be not far be­hind. It's dif­fi­cult to com­pare tri­als, but they al­so demon­strat­ed a re­sponse rate a lit­tle over 60% in a lit­tle more than 100 NSCLC pa­tients. About 2% of NSCLC pa­tients have a RET mu­ta­tion.
Since his tran­si­tion to can­cer R&D chief, Bilenker has pared down old as­sets, in­clud­ing their $40 mil­lion col­lab­o­ra­tion with NextCure from 2018, and in­vest­ed in ones that looked most promis­ing. That in­cludes four main clin­i­cal as­sets, two from Loxo and two from Lil­ly. From Loxo: selper­ca­tinib and Loxo-305, their ver­sion of the sec­ond-gen­er­a­tion, non-co­va­lent BTK in­hibitor sev­er­al biotechs and Big Phar­ma com­pa­nies are try­ing to de­vel­op. From Lil­ly: LY3484356, a se­lec­tive es­tro­gen re­cep­tor de­grad­er, and LY3499446, their con­tri­bu­tion to the KRAS race.
There's al­so the CDK4/6 drug Verzenio, al­ready ap­proved for breast can­cer, that the group is work­ing to es­tab­lish in com­bos, in­clud­ing with the KRAS drug.
We may get a clos­er read of the re­or­ga­ni­za­tion un­der­way in on­col­o­gy with Lil­ly's up­com­ing Q4 re­view.