Ther­a­vance takes a gut punch as J&J-part­nered JAK drug flops key test in ul­cer­a­tive col­i­tis
When J&J signed a $100 mil­lion check away to biotech Ther­a­vance back in 2018, the drug gi­ant saw some promise in the com­pa­ny's lead "pan-JAK" drug in in­flam­ma­to­ry bow­el dis­ease. A key tri­al check­point for that is now of­fi­cial­ly a dud — and the J&J deal may be dead in the wa­ter as well.
Ther­a­vance's izenci­tinib, a "gut-se­lec­tive" JAK in­hibitor de­vel­oped for ul­cer­a­tive col­i­tis and Crohn's dis­ease, failed a key Phase II test, giv­ing the com­pa­ny no choice but to slice R&D costs on that pro­gram and send in­vestors run­ning for the hills. A planned Phase III study in UC al­so won't be hap­pen­ing, ex­ec­u­tives con­firmed on a Mon­day call with an­a­lysts.
In the eight-week in­duc­tion por­tion of the Phase II tri­al, izenci­tinib failed to show ben­e­fit over place­bo on the Mayo score im­prove­ment pri­ma­ry end­point or clin­i­cal re­mis­sion, a key sec­ondary end­point. The drug­mak­er not­ed "a small dose-de­pen­dent in­crease in clin­i­cal re­sponse" mea­sured by Mayo, but not enough to dri­ve sig­nif­i­cant ben­e­fit.
De­spite Ther­a­vance wait­ing on fol­low-up, 16-week da­ta in UC and a Phase II read­out in Crohn's, in­vestors weren't as­suaged. Shares in $TBPH were trad­ing down around 22% af­ter the bell.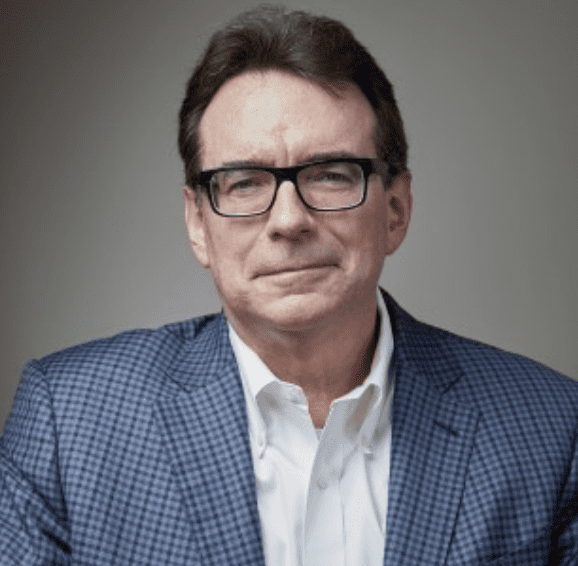 Rick Win­ning­ham
The Crohn's da­ta are due as ear­ly as Q4, of­fer­ing an­oth­er in­flec­tion point for the biotech. As it awaits those re­sults, Ther­a­vance will cut its R&D costs for the izenci­tinib pro­gram, sig­nal­ing its lack of be­lief in the drug's com­mer­cial fu­ture.
"We had high ex­pec­ta­tions for the Phase 2b study af­ter eight weeks of treat­ment with izenci­tinib in ul­cer­a­tive col­i­tis giv­en the to­tal­i­ty and con­sis­ten­cy of the broad range of clin­i­cal, his­to­log­ic, and bio­mark­er da­ta we saw in the Phase 1b study with on­ly four weeks of treat­ment, al­beit in a small num­ber of pa­tients," CEO Rick Win­ning­ham said in a state­ment. "We plan to an­a­lyze the da­ta to bet­ter un­der­stand the find­ings and the po­ten­tial for op­ti­miza­tion of a gut-se­lec­tive med­i­cine as a treat­ment for pa­tients with in­flam­ma­to­ry bow­el dis­eases."
Ther­a­vance high­light­ed that all dos­es up to 200 mg were gen­er­al­ly well-tol­er­at­ed with 13 se­ri­ous side ef­fects re­port­ed but none re­lat­ed to izenci­tinib. That's no small re­sult for a JAK in­hibitor, a drug class with a his­to­ry of dele­te­ri­ous side ef­fects, but not worth much with­out clin­i­cal ef­fi­ca­cy to show.
An­drew Hind­man
The tri­al fail­ure like­ly leaves Ther­a­vance's de­vel­op­ment deal with Janssen for izenci­tinib (TD-1473) — and a $200 mil­lion opt-in mile­stone — in the wind. The part­ners signed that deal for $100 mil­lion cash back in 2018, with J&J jump­ing on board the biotech's pipeline promise for tis­sue-se­lec­tive JAK drugs.
With that cash now like­ly not com­ing, Ther­a­vance is in the process of "flex­ing all as­pects of our cap­i­tal struc­ture to make sure we can keep the com­pa­ny ful­ly fund­ed," CFO An­drew Hind­man said on the Mon­day call.
"We do have a num­ber of el­e­ments on­go­ing, and the im­pact to our guid­ance in 2021 is like­ly to be neg­li­gi­ble," VP of de­vel­op­ment Richard Gra­ham added. "It's re­al­ly about the di­rec­tion of the com­pa­ny in 2022 and be­yond where we'll be do­ing a lot of work in­ter­nal­ly."