Track­ing a suc­cess­ful DL­B­CL as­sault in Phase II, Mor­phoSys sets out to seize quick OK for MOR208
En­cour­aged by a break­through des­ig­na­tion at the FDA and its lat­est batch of up­beat da­ta from a Phase II study of its an­ti-CD19 an­ti­body MOR208, Mor­phoSys says it's blaz­ing a straight path to reg­u­la­tors in search of an ac­cel­er­at­ed ap­proval.
Mor­phoSys ex­ecs spent a good deal of time talk­ing to an­a­lysts yes­ter­day about their rea­sons for shoot­ing at a quick OK. The Ger­man biotech high­light­ed up­dat­ed da­ta demon­strat­ing that of the 68 evalu­able pa­tients in their study for dif­fuse large B cell lym­phoma — a pop­u­lar dis­ease tar­get in on­col­o­gy — they tracked a 49% over­all re­sponse rate and a 31% com­plete re­sponse rate.
They al­so have a pre­lim­i­nary pro­gres­sion free sur­vival rate of 50.5% at 12 months.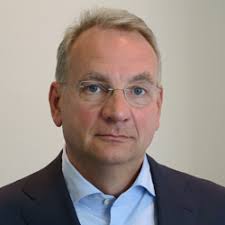 Malte Pe­ters
This is a sin­gle arm study of the Mor­phoSys an­ti­body com­bined with lenalido­mide for 81 DL­B­CL pa­tients not el­i­gi­ble for high-dose chemo or au­tol­o­gous stem cell trans­plan­ta­tion. And it says a lot about why biotechs are bar­rel­ing in­to can­cer with high ex­pec­ta­tions of break­ing new ground ear­li­er than ever.
Malte Pe­ters, the chief de­vel­op­ment of­fi­cer at Mor­phoSys, spelled it out for an­a­lysts:
Specif­i­cal­ly 29 out of 33 pa­tients which have re­spond­ed, that amount to 88% are on­go­ing, 20 of whom have an on­go­ing com­plete re­sponse. The mean time to re­spond was short with 1.8 months and the mean time to ex­pe­ri­ence a com­plete re­sponse was 3.6 months….

At this time, we are hop­ing to be able to sub­mit da­ta from the cur­rent L-MIND tri­al to the FDA as a ba­sis for reg­u­la­to­ry ap­proval. Our goal is to achieve an ac­cel­er­at­ed ap­proval based pri­mar­i­ly on the L-MIND study. Apart from L-MIND, we are cur­rent­ly in­ves­ti­gat­ing MOR208 in the same pa­tient pop­u­la­tion in our Phase III B-MIND tri­al. This is a head-to-head study in­ves­ti­gat­ing the ef­fi­ca­cy of MOR208 plus ben­damus­tine ver­sus rit­ux­imab plus ben­damus­tine. Rit­ux­imab plus ben­damus­tine is one of the most com­mon­ly used reg­i­mens in the re­lapse re­frac­to­ry DL­B­CL set­ting.
The FDA al­ready has this drug down in the spe­cial BTD path based on an ear­li­er snap­shot of da­ta from the same study. That gives Mor­phoSys a rea­son­able hope that it can move fast to­ward a fil­ing while lin­ing up the big­ger Phase III as a con­fir­ma­to­ry study.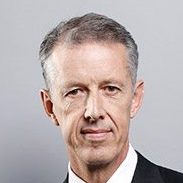 Si­mon Mo­roney
At this point, the ac­cel­er­at­ed ap­proval path­way has been blazed by a mob of de­vel­op­ers who need­ed to show that they were do­ing a rea­son­able per­cent­age of late-stage pa­tients some good. The FDA has re­spond­ed with alacrity, and reg­u­la­tors in the US are on­ly pick­ing up even more speed un­der the di­rec­tion of FDA com­mis­sion­er Scott Got­tlieb. Mor­phoSys – al­lied with a group of A-list part­ners on oth­er drugs – has good rea­son to be­lieve that they can take the same short cut.
Not­ed CEO Si­mon Mo­roney:
"We are very en­cour­aged by our most re­cent clin­i­cal da­ta from the on­go­ing L-MIND tri­al, which sup­port our plan to de­vel­op MOR208 in com­bi­na­tion with lenalido­mide as a chemo-free treat­ment op­tion for this pa­tient pop­u­la­tion."