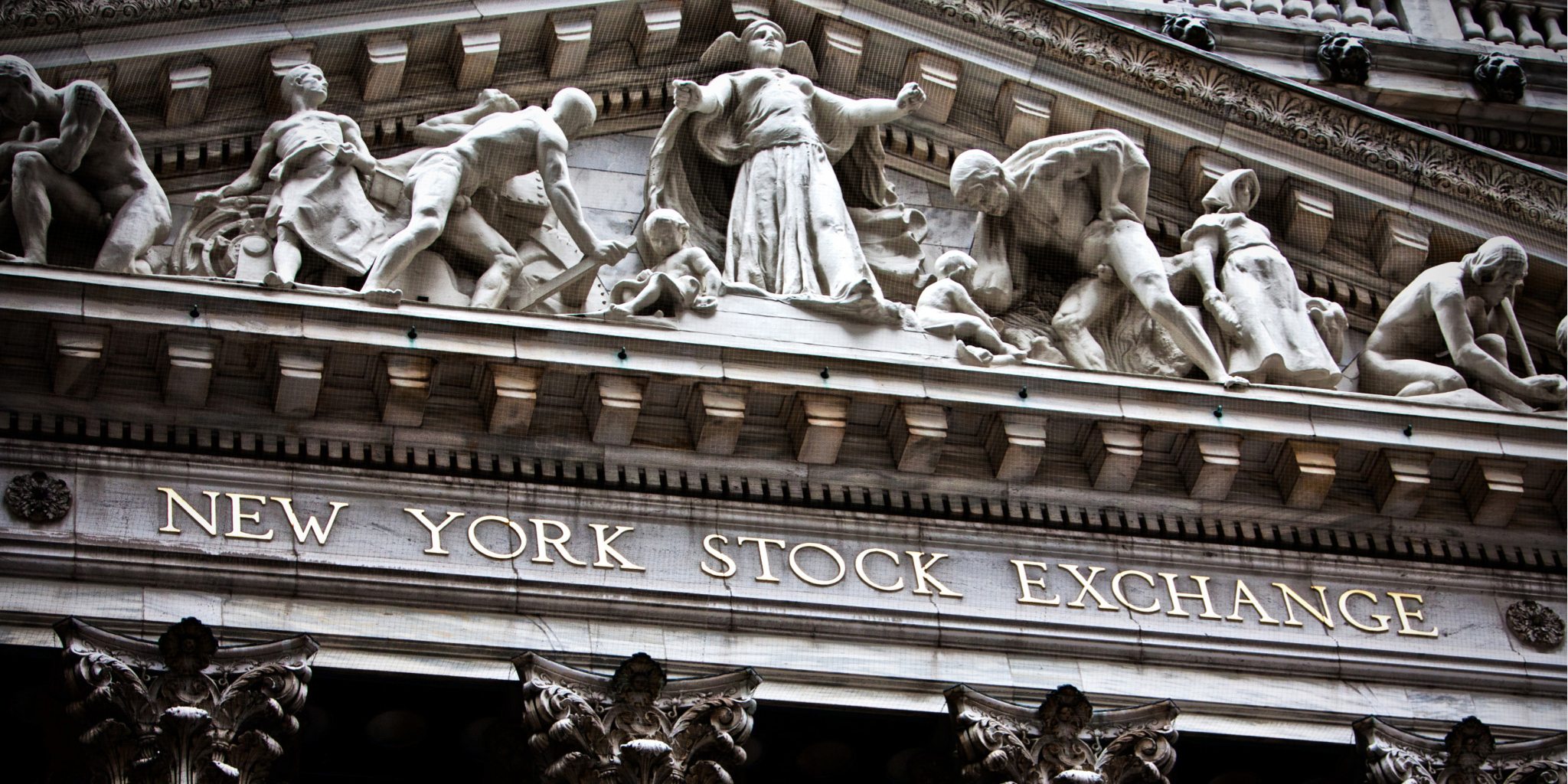 Tread­ing on Nas­daq turf, NYSE cuts list­ing fees to woo biotech
By cut­ting its fees for com­pa­nies with lit­tle to no rev­enue, the New York Stock Ex­change (NYSE) is lay­ing the ground­work to break Nas­daq's strong hold on the biotech in­dus­try.
Cheap­er list­ing fees, rel­a­tive­ly lax list­ing stan­dards and the chance to be fea­tured on the Nas­daq Biotech­nol­o­gy In­dex has tra­di­tion­al­ly made Nas­daq the biotech list­ing venue of choice. The ra­tio­nale is sound: Drug de­vel­op­ment is not cheap, and ne­ces­si­tates pa­tience. Biotech firms are typ­i­cal­ly in the red for years be­fore they are ready to take their first drug across the fin­ish line.
NYSE's new rules — which will re­duce the fees for com­pa­nies with an­nu­al rev­enue of less than $5 mil­lion and have a mar­ket cap­i­tal­iza­tion of at least $200 mil­lion — are set to go in­to force next month. The bourse is of­fer­ing such firms a 75% dis­count off its an­nu­al list­ing fee, as well as cap­ping an­nu­al list­ing fees at $100,000, for three years, NYSE dis­closed in an SEC fil­ing.
"We are pro­vid­ing an im­proved on-ramp for biotech com­pa­nies look­ing to ac­cess the pub­lic mar­kets," said John Tut­tle, NYSE chief op­er­at­ing of­fi­cer, in an emailed state­ment to End­points News.
The largest com­pa­nies pay as much as $500,000 a year to list on the NYSE, while the Nas­daq — which in­vent­ed elec­tron­ic trad­ing in 1971 — caps its list­ing fees at $155,000. NYSE has long lost out to its main ri­val due to its stricter list­ing stan­dards, but it has been tak­ing steps to re­lax those re­quire­ments to take a bite out of Nas­daq's stran­gle­hold on cer­tain in­dus­tries.
Over­all, health-and-care fo­cused firms — in­clud­ing biotechs, phar­ma­ceu­ti­cals, med­ical de­vice mak­ers, health­care ser­vices and health in­sur­ers — have over­whelm­ing­ly pre­ferred list­ing on Nas­daq, whose web­site shows 757 such com­pa­nies have cho­sen the stock ex­change. Mean­while, a mere 105 have adopt­ed NYSE.
In fact, since the Hong Kong stock ex­change opened up the list­ing regime to pre-rev­enue biotechs, nine com­pa­nies — in­clud­ing one CRO gi­ant — have joined the bourse in the past year, the South Chi­na Morn­ing Post re­port­ed last month. These com­pa­nies col­lec­tive­ly have raised $3.8 bil­lion in IPO pro­ceeds — mak­ing Hong Kong the sec­ond largest pub­lic biotech hub world­wide af­ter Nas­daq, the re­port not­ed, cit­ing Re­fini­tiv da­ta.
Bi­cy­cle Ther­a­peu­tics made its Nas­daq de­but on Thurs­day, mark­ing the 16th biotech IPO of 2019 — con­tribut­ing to a to­tal of $1.6 bil­lion raised so far. Each of these 16 pre-rev­enue drug de­vel­op­ers has cho­sen to align it­self with Nas­daq.
Im­age: SHUT­TER­STOCK