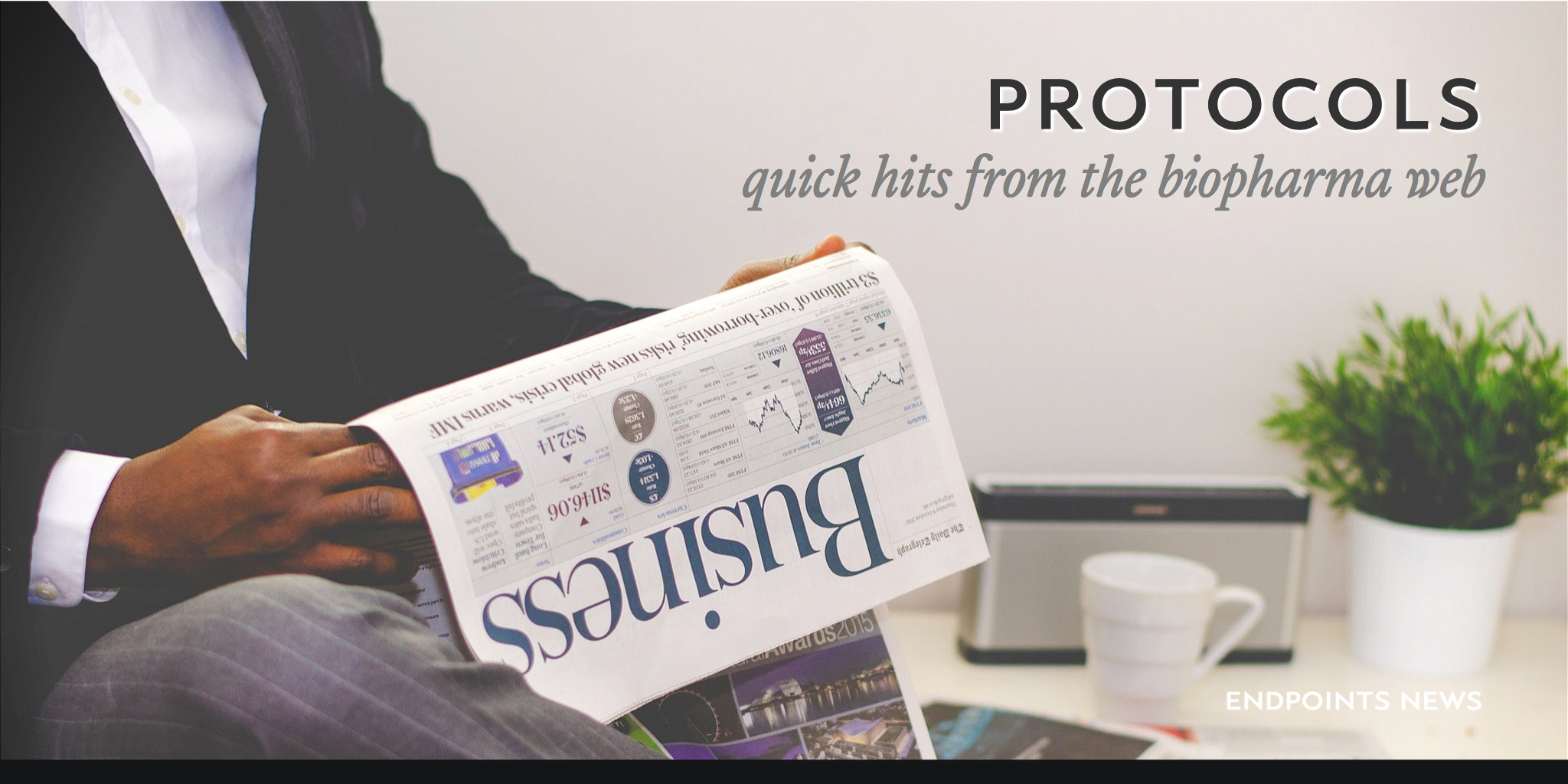 Ul­tragenyx's ul­tra-ex­pen­sive ul­tra-rare dis­ease drug earns sec­ond nod; An­oth­er round of promis­ing NASH da­ta
→ Ul­tragenyx's Crysvi­ta has scored its sec­ond FDA ap­proval, earn­ing the nod to treat bone soft­en­ing in pa­tients with the ul­tra-rare dis­ease known as tu­mor-in­duced os­teo­ma­la­cia. First ap­proved in 2018 for a dif­fer­ent ul­tra-rare in­di­ca­tion, x-linked hy­pophos­phatemia, Crysvi­ta quick­ly earned watch­dog scorn for its $200,000 per year price tag. De­spite hopes, though, that the price would bring block­buster sales, it earned on­ly $87.3 mil­lion last year and $28.8 mil­lion in Q1 2020. The drug is al­so mar­ket­ed by Japan­ese biotech Ky­owa Kirin.
→ Sanofi and Re­gen­eron's IL-3/IL-14 block­buster Dupix­ent has been ap­proved in Chi­na for atopic der­mati­tis. CEO Paul Hud­son said that as part of the gov­ern­ment's Healthy Chi­na 2030 ini­tia­tive, the French phar­ma will seek 25 new ap­provals by 2025.
→ Sagimet Bio­sciences re­leased pos­i­tive Phase II da­ta for its NASH drug TVB-2640. Al­though the field has strug­gled de­spite great in­vestor and in­dus­try promise, most re­cent­ly with the fail­ure of Gen­Fit's close­ly-watched Phase III tri­al, a steady pipeline of ear­li­er stage drugs con­tin­ue to march along. Sagimet, known as 3-V Bio­sciences un­til last Au­gust, said the drug's high dose had a 61% re­sponse rate across 30 pa­tients and led to a mean liv­er fat re­duc­tion of 28.2%.