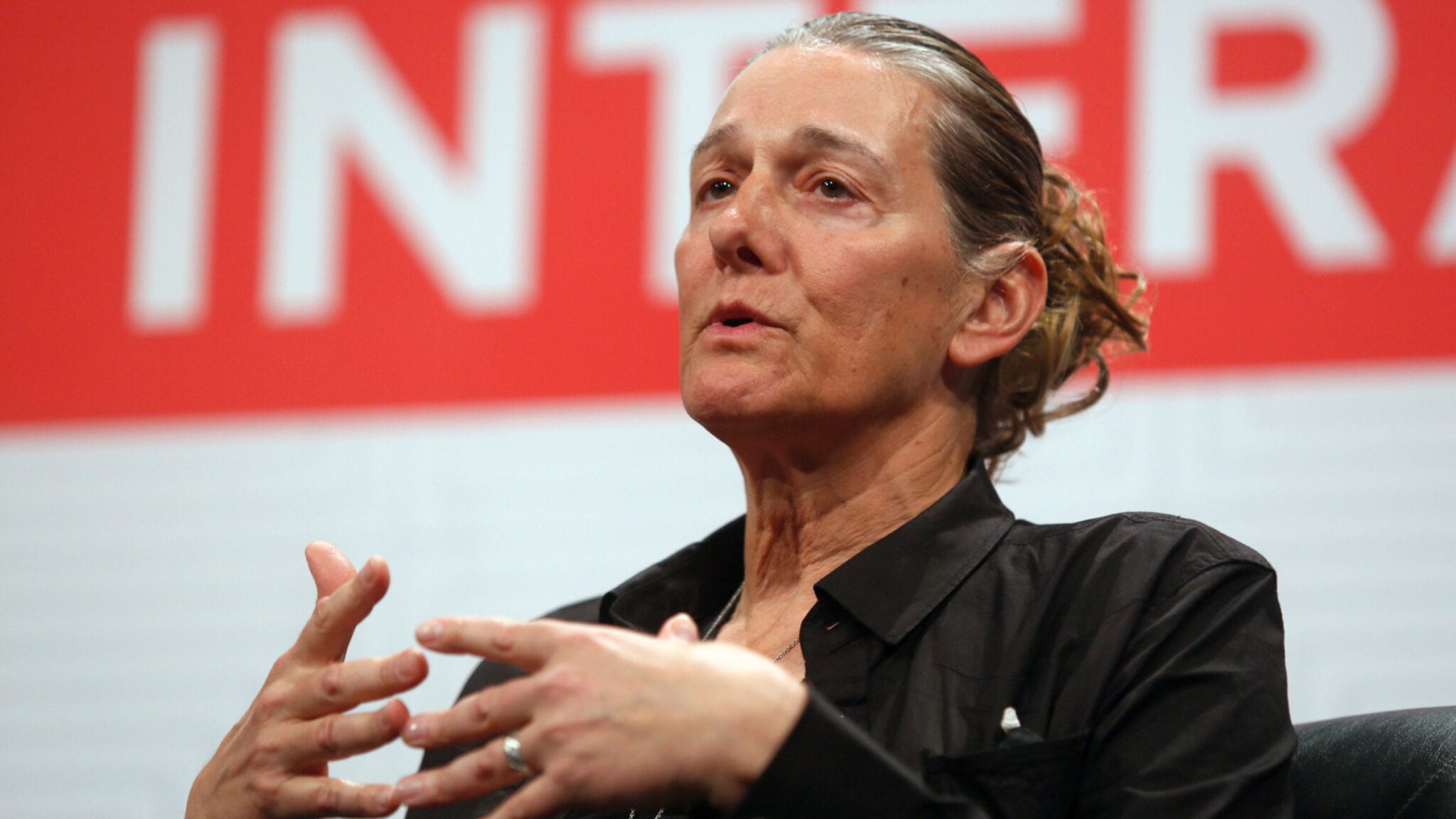 Martine Rothblatt, United CEO (Jack Plunkett, AP Images)
Unit­ed ax­es PAH pro­gram Trevyent, once bought for cheap in ac­qui­si­tion of a ri­val, af­ter FDA feed­back
About three years af­ter ac­quir­ing SteadyMed and its ex­per­i­men­tal pul­monary ar­te­r­i­al hy­per­ten­sion drug Trevyent, Unit­ed Ther­a­peu­tics has de­cid­ed to kick the pro­gram to the curb.
In an 8-K form filed with the SEC on Tues­day, Unit­ed re­vealed that they are shut­ting down de­vel­op­ment of Trevyent af­ter re­ceiv­ing feed­back from the FDA last week. The move marks the end of a long and bumpy road for the pro­gram, which had pre­vi­ous­ly earned an RTF in 2017 and a CRL last April, as Unit­ed moves for­ward with new Ty­va­so for­mu­la­tions.
Reg­u­la­tors had di­rect­ed Unit­ed to both re­design the Trevyent prod­uct and con­duct an en­tire­ly new clin­i­cal study. That not on­ly would have added sig­nif­i­cant de­lays to the pro­gram, Unit­ed wrote, but may have proved un­suc­cess­ful in an­swer­ing the FDA's con­cerns.
Specif­i­cal­ly, the FDA took is­sue with the prod­uct's pump de­vice. Trevyent us­es a pump to de­liv­er a re­for­mu­lat­ed ver­sion of Unit­ed's main­stay PAH drug Re­mod­ulin. The ac­cu­ra­cy of the pump, how­ev­er, was not up to snuff in reg­u­la­tors' eyes, and Unit­ed said the agency want­ed the com­pa­ny to im­prove the ac­cu­ra­cy "in cer­tain re­spects."
So Unit­ed has de­cid­ed to throw in the tow­el. They're halt­ing all de­vel­op­ment of the pro­gram af­ter de­ter­min­ing it wouldn't be com­mer­cial­ly rea­son­able to move for­ward. It marks an un­cer­e­mo­ni­ous end to a pro­gram they once picked up for a bar­gain from their com­peti­tors at SteadyMed in 2018.
With the $216 mil­lion buy­out, Unit­ed had been look­ing to head off a PAH clash be­tween the two com­pa­nies by ac­quir­ing Trevyent it­self. In ad­di­tion to that pro­gram, SteadyMed at the time had been try­ing to in­val­i­date one of Unit­ed's patents for the ac­tive in­gre­di­ent in three of its promi­nent fran­chis­es: Re­mod­ulin, Ty­va­so and Oren­itram.
Though Unit­ed moved for­ward with Trevyent, sub­mit­ting its NDA to US reg­u­la­tors in Sep­tem­ber 2019, the agency re­ject­ed its pitch in an April 2020 CRL. The FDA had said that some of the de­fi­cien­cies pre­vi­ous­ly point­ed out had "not yet been ad­dressed to its sat­is­fac­tion," Unit­ed said at the time. Unit­ed had been work­ing on a new pitch and Tues­day's de­ci­sion stemmed from its sub­se­quent meet­ing with the FDA to re­sub­mit Trevyent for ap­proval.
It's the lat­est in a cou­ple of pipeline set­backs Unit­ed has seen over the last few years. In 2019, the com­pa­ny dropped PAH hope­ful es­uber­aprost af­ter it failed a com­bo Phase III study, fail­ing to show ben­e­fit when com­bined with Ty­va­so over Unit­ed's old­er Re­mod­ulin drug. Then, in Feb­ru­ary, Unit­ed re­vealed that a Phase II/III tri­al com­bin­ing their Uni­tux­in an­ti­body with a stan­dard treat­ment, irinote­can, failed to help small cell lung can­cer pa­tients live longer.
Unit­ed is in­stead mov­ing for­ward with an in­haled re­for­mu­la­tion of Ty­va­so af­ter snag­ging a pri­or­i­ty re­view vouch­er from Y-mAbs Ther­a­peu­tics last De­cem­ber for $105 mil­lion. The vouch­er had orig­i­nal­ly been slat­ed for Y-mAbs' ap­pli­ca­tion for Danyelza in neu­rob­las­toma, and it wasn't used for the FDA's ap­proval in No­vem­ber.