Up­start GeneTx launch­es, go­ing head to head with Ovid on rare An­gel­man syn­drome
An Illi­nois non­prof­it has launched a start­up de­vel­op­ing a drug to treat An­gel­man syn­drome – the ge­net­ic con­di­tion that's al­so be­ing tack­led by Je­re­my Levin's high­er pro­file up­start Ovid Ther­a­peu­tics $OVID.
Paula Evans
Levin, who you might know as the for­mer busi­ness de­vel­op­ment chief at Bris­tol-My­ers, was al­so Te­va's CEO for a brief stint be­fore jump­ing in­to the biotech start­up busi­ness. Ovid, his lat­est ven­ture, just closed a $75 mil­lion IPO last year with a drug to take on An­gel­man syn­drome, a rare dis­ease that af­fects the ner­vous sys­tem.
Now a new con­tender in the field has emerged: GeneTx Bio­ther­a­peu­tics, the start­up just launched by the Foun­da­tion for An­gel­man Syn­drome Ther­a­peu­tics (FAST).
FAST chair­per­son Paula Evans will come on as CEO, while the non­prof­it's CSO Allyson Berent joins as COO. Both are serv­ing on an un­paid ba­sis, the foun­da­tion said in a state­ment.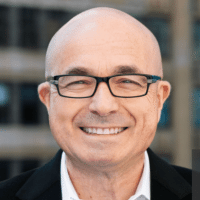 Je­re­my Levin, Ovid
GeneTx's drug hope­ful is called GTX-101, an an­ti­sense ther­a­py that works to si­lence genes by bind­ing to the mes­sen­ger RNA pro­duced by that gene.
"For the past eight years, FAST has nar­row­ly fo­cused on in­vest­ing in lead­ing-edge tech­nolo­gies to treat the un­der­ly­ing cause and de­bil­i­tat­ing symp­toms of An­gel­man syn­drome," Berent said in a state­ment. "Our ag­gres­sive re­search agen­da and col­lab­o­ra­tion with Texas A&M AgriL­ife Re­search has iden­ti­fied and char­ac­ter­ized a promis­ing ther­a­peu­tic to ad­dress this dev­as­tat­ing dis­or­der. An­gel­man syn­drome has such a sig­nif­i­cant un­met need, for which there are no ap­proved ther­a­peu­tics, and the land­scape for bring­ing mean­ing­ful treat­ments to the com­mu­ni­ty is sig­nif­i­cant­ly ex­pand­ing."