Ver­tex ex­ecs whip up a cheer from the an­a­lysts af­ter hedg­ing their bet by pick­ing their two top triples for PhI­II
Ver­tex mapped out its late-stage strat­e­gy for a new triple ther­a­py for cys­tic fi­bro­sis on Wednes­day evening, earn­ing con­sid­er­able ap­plause from an ap­pre­cia­tive group of an­a­lysts cov­er­ing the biotech.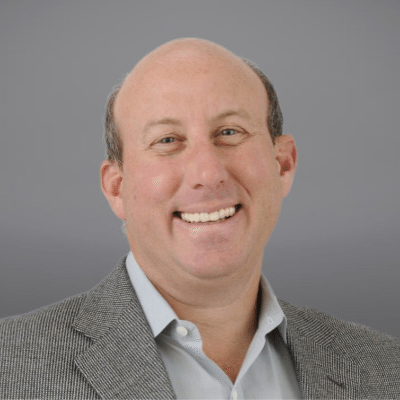 Jeff Lei­den
The biotech's $VRTX ex­ec­u­tive team has stoked block­buster hopes around these com­bi­na­tion stud­ies, key to their plan to broad­en the scope of pa­tients they can cov­er, and they did their best to keep ex­pec­ta­tions high as ri­vals look to carve in­to the mar­ket.
In the end, the team clear­ly likes VX-659 in com­bi­na­tion with teza­caftor and Ka­ly­de­co, not­ing that their Phase II da­ta demon­strat­ed that the high dose im­proved a mea­sure of lung func­tion by 13.3%.
That helped earn a 6% boost in their stock price in af­ter-mar­ket trad­ing.
But with the com­pa­ny's fu­ture be­ing built on the out­comes of the Phase III stud­ies to come, they al­so want to pur­sue a Phase III tri­al that match­es an­oth­er ex­per­i­men­tal ther­a­py, VX-445, for the triple — though that tri­al will get start­ed af­ter the 659 study gets un­der­way.
Why two Phase II­Is?
"(W)e're tak­ing two for­ward be­cause that's one way of mod­i­fy­ing one risk and that's the risk of some rare off tar­get tox­i­c­i­ty due to the next-gen cor­rec­tor in one of these reg­i­mens and ob­vi­ous­ly by tak­ing two for­ward, we mit­i­gate that risk," CEO Jeff Lei­den told an­a­lysts dur­ing the quar­ter­ly call.
The 445 triple ac­tu­al­ly just bare­ly edged out 659 for the high-dose re­sponse, with a 13.8% im­prove­ment in FEV1. But the sec­ond high­est dose on­ly came in at a sin­gle-dig­it im­prove­ment rate, with a low­er rate of re­duc­tion for sweat chlo­ride as well as two trou­bling dis­con­tin­u­a­tions in one of the drug arms.
"(A)t the mar­gin, VX-659 looks to be the clean­er and more ef­fec­tive of the two mol­e­cules, al­though the pa­tient num­bers are still small (40-50 pa­tients per tri­al)," not­ed Leerink's Ge­of­frey Porges Thurs­day morn­ing. "The com­pa­ny ap­pears to be fo­cus­ing on VX-659 as the pre­ferred sec­ond gen­er­a­tion cor­rec­tor com­bi­na­tion part­ner for fur­ther de­vel­op­ment, al­though VX-445 is al­so be­ing ad­vanced in­to piv­otal tri­als. The first triple com­bi­na­tion piv­otal tri­al (VX-659+ Tez/Iva) will be­gin in Q2, pend­ing fi­nal­iz­ing study de­sign with the FDA, and will ini­tial­ly fo­cus on het min pa­tients, al­though piv­otal tri­als in ho­mozy­gous delF508 pa­tients are like­ly to be on­ly a few months be­hind. Ver­tex ex­pects to start a sec­ond piv­otal tri­al pro­gram with VX-445 in mid year, most like­ly in­cor­po­rat­ing VX-561, (deuter­at­ed iva­caftor li­censed from Con­cert) and con­sist­ing of all med­i­cines dosed on a once dai­ly ba­sis."
"The da­ta an­nounced to­day are re­mark­able and demon­strate the po­ten­tial for sig­nif­i­cant and con­sis­tent clin­i­cal ben­e­fits in pa­tients with one F508del mu­ta­tion and a min­i­mal func­tion mu­ta­tion when treat­ed with a triple com­bi­na­tion reg­i­men con­tain­ing ei­ther VX-659 or VX-445," not­ed Lei­den.