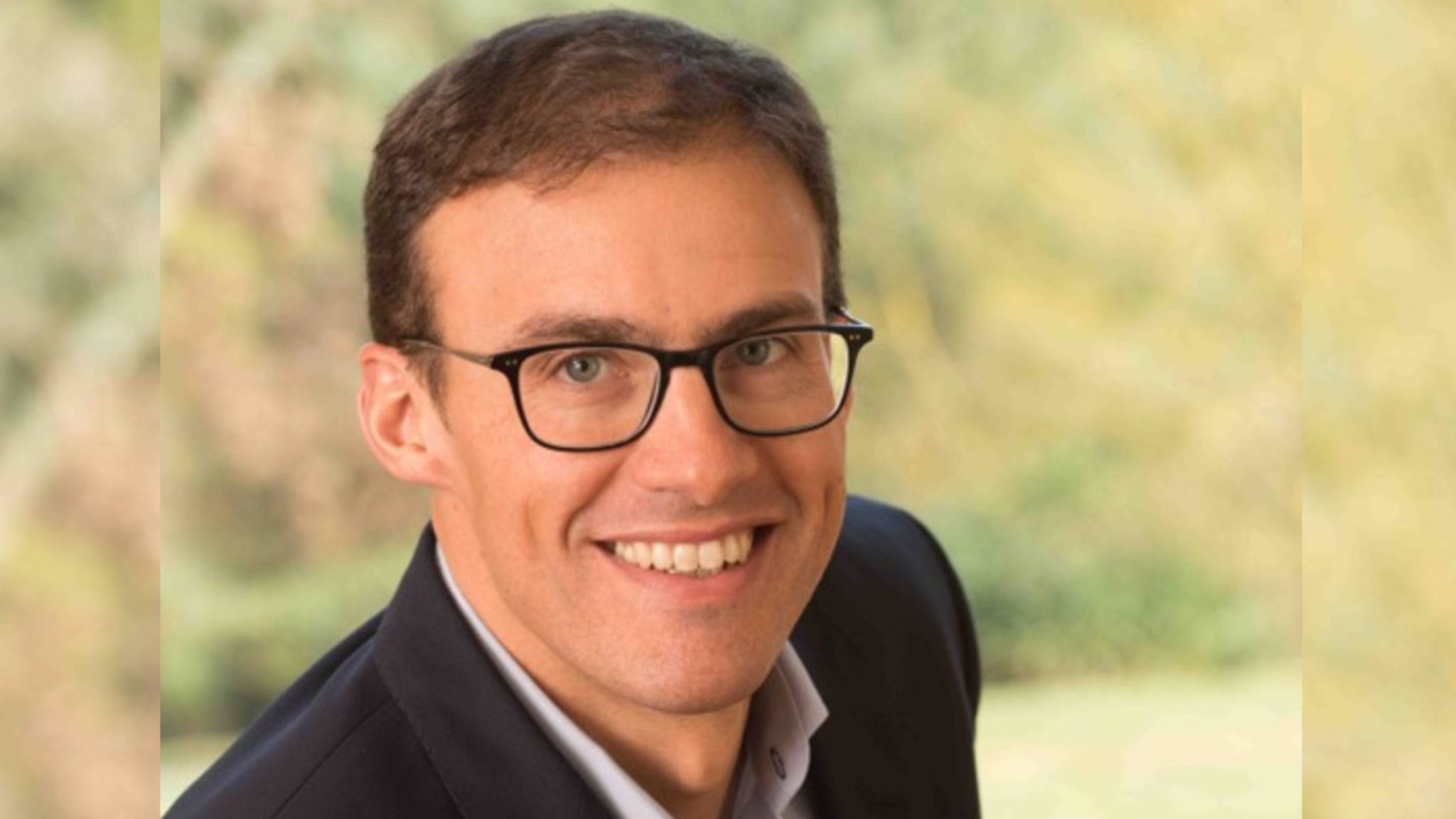 Vivek Ra­maswamy's Meta­vant hits a brick wall, aban­don­ing a lead pro­gram for di­a­betes. And there's noth­ing vis­i­ble left to see here
Just a few years af­ter Vivek Ra­maswamy's epic Alzheimer's fail, an­oth­er one of his star­tups is cut­ting its loss­es be­cause of a high-risk en­deav­or — this time on the di­a­betes front — didn't pan out.
Meta­vant, Ra­maswamy's biotech #7, has de­cid­ed not to ad­vance its lead can­di­date imeglim­in in­to Phase III, in­stead of look­ing for a quick sell-off. If it doesn't se­cure a deal with­in 60 days, the rights go back to Mer­ck KGaA spin­out Pox­el, which li­censed the drug to Roivant — the par­ent com­pa­ny to Ra­maswamy's suite of "vants" — back in 2018 for $50 mil­lion in cash and up to $600 mil­lion in mile­stones.
A spokesper­son for Meta­vant tells End­points News there are cur­rent­ly no "dis­closed" drugs in the pipeline, and didn't rule out that pos­si­bil­i­ty. But for now, bar­ring some stealth pro­grams or deals in the works, the com­pa­ny looks dor­mant.
Pox­el says Meta­vant's de­ci­sion wasn't based on ef­fi­ca­cy, safe­ty, or oth­er da­ta. "We con­duct­ed an in­ter­nal re­view and de­ter­mined that ad­vanc­ing imeglim­in was not strate­gi­cal­ly ap­pro­pri­ate for us," Meta­vant said in a short email state­ment to End­points.
In a sep­a­rate part­ner­ship with Sum­it­o­mo Dainip­pon Phar­ma, the drug suc­cess­ful­ly com­plet­ed a Phase III pro­gram and is cur­rent­ly un­der reg­u­la­to­ry re­view for Type 2 di­a­betes in Japan. Pox­el CEO Thomas Kuhn said the drug could hit the mar­ket next year, adding that the com­pa­ny is "ful­ly com­mit­ted" to fu­ture de­vel­op­ment and com­mer­cial­iza­tion.
"To­day's an­nounce­ment does not im­pact the agree­ment for Imeglim­in with Sum­it­o­mo Dainip­pon Phar­ma. Mov­ing for­ward, we are prepar­ing to ex­plore var­i­ous op­tions to ad­vance Imeglim­in in­to a Phase 3 de­vel­op­ment pro­gram in the US, Eu­rope and oth­er coun­tries cur­rent­ly cov­ered un­der the Meta­vant agree­ment," Kuhn said in a state­ment.
Meta­vant's on­ly oth­er pro­gram was a di­a­betes drug li­censed from Lig­and, for which it re­turned the rights ear­li­er this year. Roivant paid $20 mil­lion in cash and promised up to $513.8 mil­lion in mile­stones for the glyco­gen re­cep­tor in­hibitor, called LGD-6972.
In its Q2 2019 fi­nan­cial re­port, Lig­and said con­tin­ued de­vel­op­ment of the pro­gram was "high­ly un­like­ly" due to changes in FDA re­quire­ments.
Meta­vant has been work­ing with FDA to de­ter­mine a path for­ward for the glucagon re­cep­tor an­tag­o­nist or GRA pro­gram now known as RVT-1502 in di­a­betes. Lig­and be­lieves that con­tin­ued de­vel­op­ment of RVT-1502 for di­a­betes in the U.S. is high­ly un­like­ly based on pre­clin­i­cal and clin­i­cal tri­als now re­quired by FDA for any drug in the GRA class in­tend­ed for long-term use. Meta­vant may choose to ex­plore cer­tain oth­er in­di­ca­tions and/or ge­o­gra­phies for RVT-1502 and ex­pects to make a de­ci­sion lat­er this year.
Ear­li­er this month, Ra­maswamy's Ax­o­vant changed its name to Sio Gene Ther­a­pies in a com­plete re­brand, mark­ing its three-year shift away from Alzheimer's dis­ease. "We're not a vant any longer," CEO Pa­van Cheru­vu said, adding that Roivant is no longer a ma­jor­i­ty stake­hold­er.
The im­plo­sion of the Meta­vant deal un­der­scores just how rare it is for a biotech com­pa­ny to at­tempt to try any­thing on the di­a­betes front, a field dom­i­nat­ed by a hand­ful of gi­ant play­ers that can af­ford to cov­er the im­mense cost of huge late-stage stud­ies — of­ten in pur­suit of mar­gin­al med­ical gains for pa­tients. And with this lat­est fail­ure, it's even less like­ly we'll see more in small com­pa­nies any­time soon.