Want to start fix­ing the gen­der di­ver­si­ty prob­lem in your biotech com­pa­ny? Put down the sil­ver bul­let
There's plen­ty of ev­i­dence to un­der­score the lack of gen­der di­ver­si­ty in se­nior po­si­tions at life sci­ences com­pa­nies and the snail's pace of change. But Mass­Bio is tak­ing an­oth­er step to­day, try­ing to ex­plain not just why women and men typ­i­cal­ly trav­el down two dif­fer­ent ca­reer paths, but what com­pa­nies need to do to spur a pos­i­tive change to their com­pa­ny cul­ture and build a bet­ter and more di­verse work­place.
Work­ing with Karl Simp­son's ex­ec­u­tive re­cruit­ing firm Lift­stream, which has been fo­cused on this is­sue for years, the au­thors of this new re­port in­ter­viewed hun­dreds of life sci­ences work­ers in and around the big Cam­bridge/Boston biotech hub.
They start with the con­clu­sion that men and women en­ter the in­dus­try at al­most ex­act­ly a 50/50 rate. But their ex­pe­ri­ences are of­ten quite dif­fer­ent from the time of their first job in­ter­view.
In­stead of a struc­tured in­ter­view process de­signed to find the best and the bright­est, women are much more like­ly than men to see the process as fun­da­men­tal­ly bi­ased, of­ten lean­ing to net­works and con­nec­tions. Com­pa­nies of­ten don't em­pha­size ca­reer de­vel­op­ment — ex­act­ly what more women than men view as cen­tral to what they're look­ing for. And there's a dis­con­nect over flex­i­ble work­ing hours, which more women than men see as im­por­tant.
While 40% of the com­pa­nies in­ter­viewed con­sid­er them­selves in­clu­sive, on­ly 9% of the women agreed.
A third of all the women felt the com­pa­ny job re­view process was un­fair­ly bi­ased com­pared to 19% of men. Close to half of the women con­clud­ed that the wrong peo­ple were be­ing pro­mot­ed, com­pared to 29% of men.
And the high­er you go in the C-suite, the more women feel they are forced to change ca­reers to get ahead.
"Women would large­ly re­ject com­pa­nies that didn't have gen­der di­ver­si­ty," Simp­son tells me.
"But they're look­ing at a num­ber of fac­tors be­yond di­ver­si­ty, where or­ga­ni­za­tions demon­strate a stronger com­mit­ment to in­creas­ing gen­der di­ver­si­ty in the com­pa­ny in spe­cif­ic ac­tions; that clear­ly is go­ing to en­tice women. That is an or­ga­ni­za­tion they might like to join."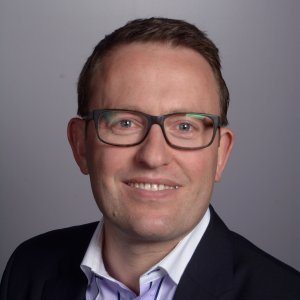 Karl Simp­son
The full re­port in­cludes a map for com­pa­nies that would like to find a bet­ter way to cre­ate work­place di­ver­si­ty, some of which is ob­vi­ous­ly sug­gest­ed by the women's views about what ails life sci­ences com­pa­nies. But it's not a quick or easy task.
"What com­pa­nies are look­ing for is a sil­ver bul­let so­lu­tion," says Simp­son. And there isn't one. In­stead, the re­port of­fers dozens of sug­ges­tions for fix­ing the prob­lem. It's worth a check.