When it comes to the geography of biotech money, there's the Bay Area/Silicon Valley and the Boston/Cambridge hub at the epicenter of the Northeast's key region.
And then there's everything else.
As part of a series on venture capital and biotech, Endpoints asked the analysts at Thomson Reuters to run the numbers on where the life sciences investment money flowed last year. They tracked  $3.5 billion for Silicon Valley plus the Bay Area and $2.8 billion for New England. Broken down by city, $6.1 billion went to Boston ($2.7 billion), San Jose ($2.5 billion) and San Francisco/Berkeley ($1 billion).
To put that into perspective, that was easily more than half of the $11 billion in life sciences investment cash tracked by Thomson Reuters last year.
After the Big 3 you'll find San Diego ($725 million), New York ($454 million) and the Great Lakes area ($412 million) rounding out the top 5.
That $5 billion tracked by Thomson Reuters that fell outside the megahubs represents a big part of the record wave of cash that has been flowing through the startup side of the business in recent years. But the numbers also reflect a harsh reality for companies off the beaten track: VCs often like to keep their investments close to home, and they long ago gravitated into the megahubs.
That trend has big implications.
While San Diego and to a lesser extent New York have done well, the further you are off the home turf of the VCs, the less likely it is you can find support. So executives tend to congregate around the megahubs as Big Pharma looks to raise the flag at the epicenter of R&D – a trend that has helped make Kendall Square become one of the most expensive places in the world to do drug research.
And it's a trend that reaches beyond U.S. shores.
Evaluate Pharma recently concluded that UK biotechs raised 489 million pounds ($655 million based on the new, post-Brexit value of the pound) in 2015, which would qualify as the 5th largest hub if it was fitted into the U.S. list. More transatlantic cash has been adding money to the mix, but the UK still represents a trip that many VCs don't want to make.
With more money to invest we're seeing more megarounds for upstarts, which includes $250 million for Stemcentrx (South San Francisco, bought by AbbVie) and the $217 million Denali (South San Francisco) startup round. Moderna (Cambridge) raised a blockbuster $450 million. And it's no surprise that all three are in the country's two big hubs.
This report follows last week's by-the-numbers breakdown on the top VCs, which you can find here.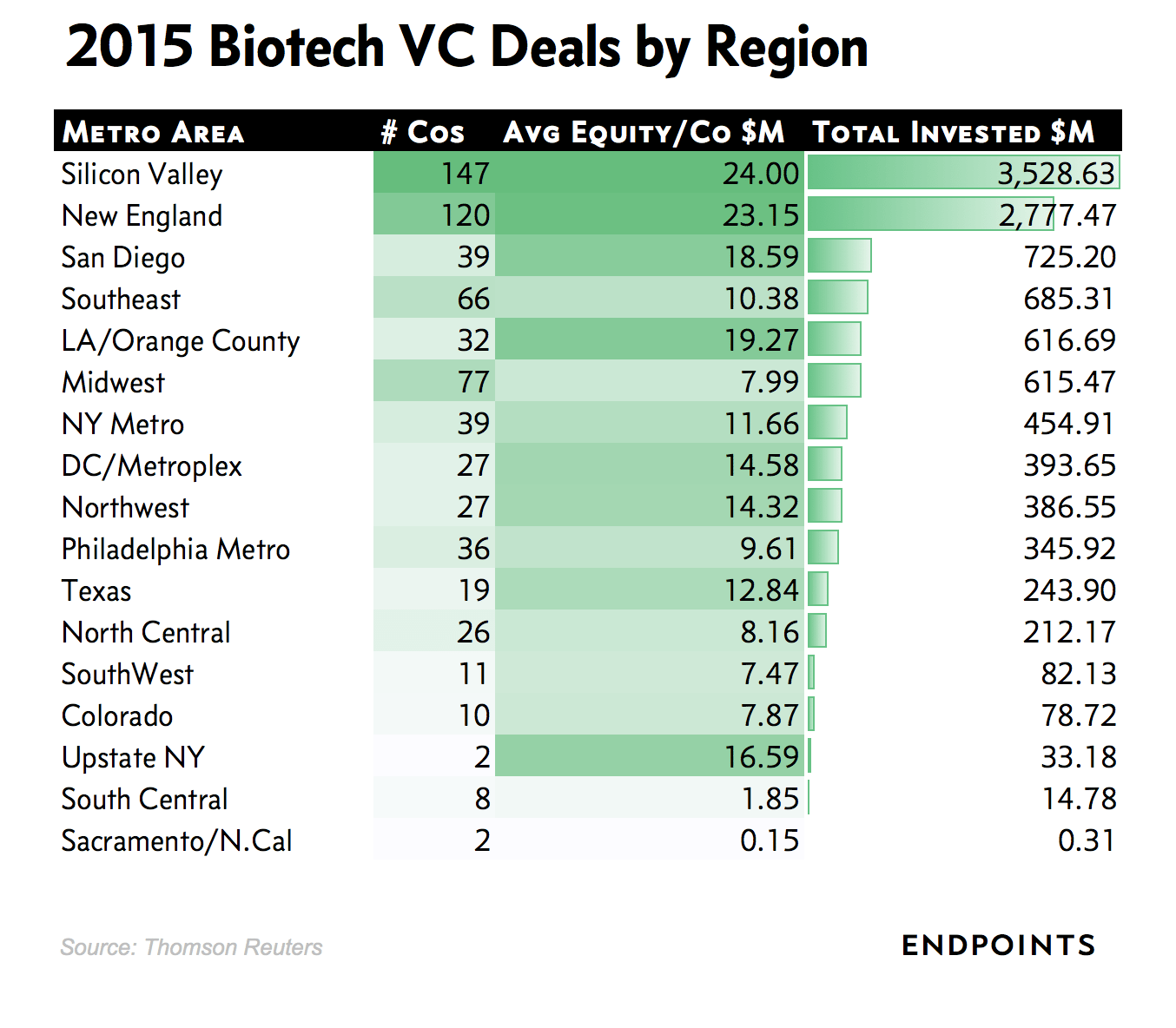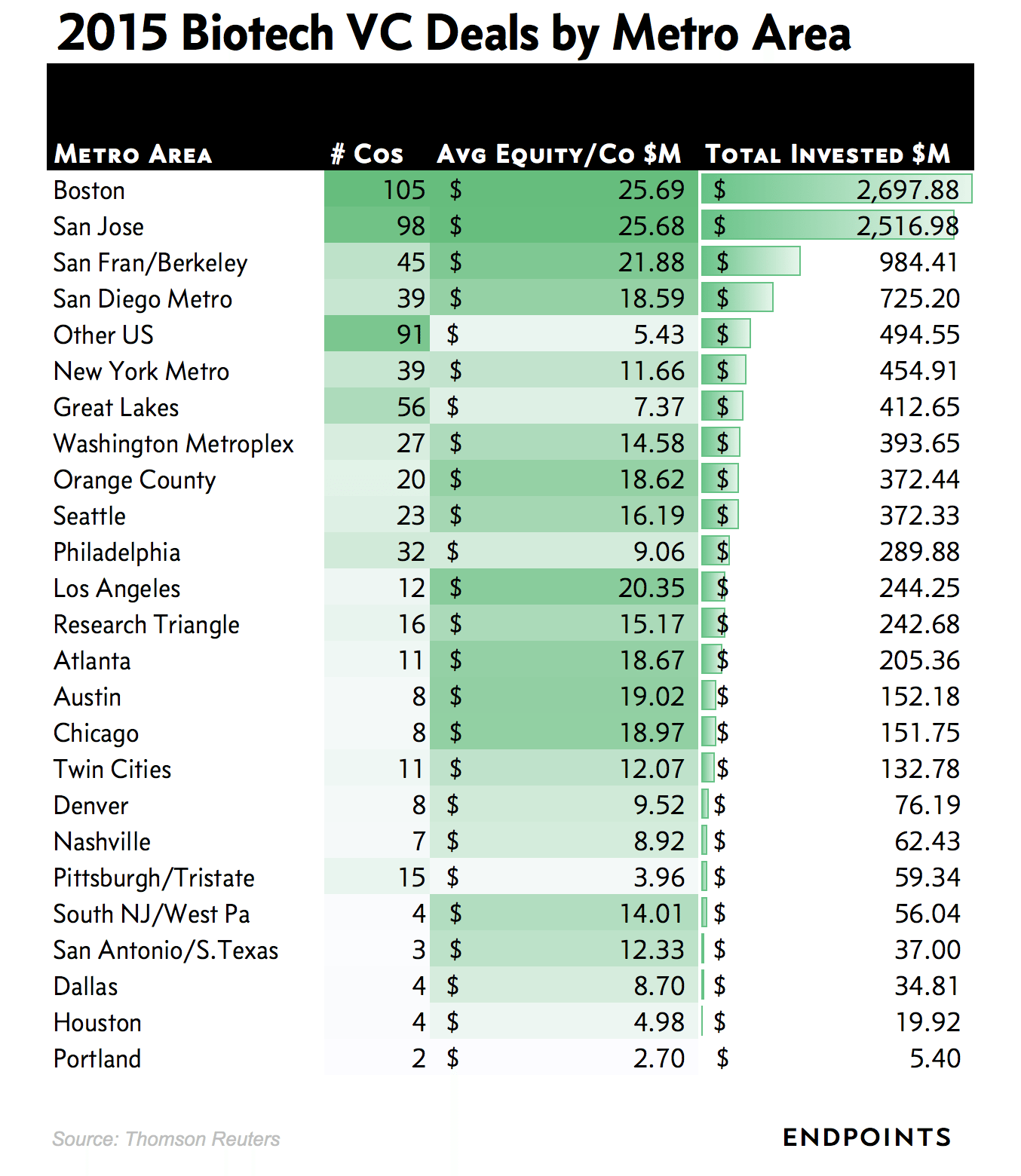 ---
The best place to read
Endpoints News

? In your inbox.

Comprehensive daily news report for those who discover, develop, and market drugs. Join 44,900+ biopharma pros who read Endpoints News by email every day.

Free Subscription
---
---
---