While we wait for NASH da­ta, Gen­fit re­ports pos­i­tive elafi­bra­nor da­ta in PBC pa­tients
As a late-stage da­ta show­down from NASH drug de­vel­op­ers Gilead $GILD, In­ter­cept $ICPT and France's Gen­fit (Eu­roNext: $GN­FT) looms, the Lille-based drug de­vel­op­er on Thurs­day re­port­ed pos­i­tive phase II da­ta on its drug elafi­bra­nor in pa­tients with pri­ma­ry bil­iary cholan­gi­tis (PBC), a rare and pro­gres­sive liv­er dis­ease.
The 12-week phase II tri­al test­ed two dos­es of the dual PPARα/δ ag­o­nist elafi­bra­nor against a place­bo in PBC pa­tients that did not de­rive ad­e­quate ben­e­fit from stan­dard treat­ment, ur­sodeoxy­cholic acid. Both dos­es of the once-dai­ly treat­ment con­ferred a sta­tis­ti­cal­ly sig­nif­i­cant de­crease in serum al­ka­line phos­phatase (ALP) lev­els. High ALP typ­i­cal­ly in­di­cates a liv­er in dis­tress.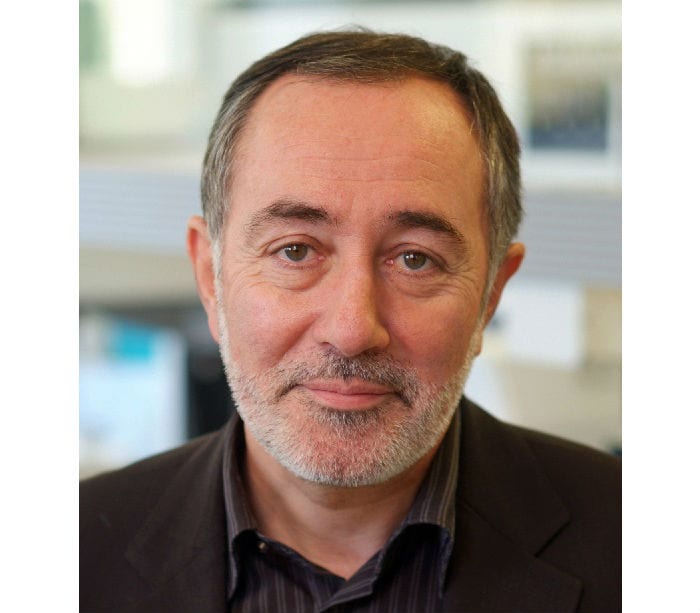 Jean-François Mouney, Gen­fit CEO
Da­ta showed a fall of 48% for pa­tients who got the 80 mg dose (p<0.001), and drop of 41% in those who re­ceived the 120 mg dose (p<0.001), while those on place­bo saw their ALP lev­els edge 3% high­er. Along­side, the drug met the com­pos­ite sec­ondary end­point — which has been pre­vi­ous­ly used for reg­u­la­to­ry ap­proval — and in­duced im­prove­ment in oth­er PBC mark­ers, the com­pa­ny said, adding that its drug had been well tol­er­at­ed.
That's enough for Gen­fit chief Jean-François Mouney to de­clare the drug ready for late-stage de­vel­op­ment in PBC, not­ing, "the strength of ev­i­dence on the sur­ro­gate end­point for reg­is­tra­tion as well as the po­ten­tial ben­e­fits on itch­ing qual­i­fy the pro­gram to rapid­ly ad­vance."
Ve­limir Luket­ic, a re­searcher from the Vir­ginia Com­mon­wealth Uni­ver­si­ty School of Med­i­cine added: "A sub­stan­tial num­ber of pa­tients do not ben­e­fit from the cur­rent­ly avail­able ther­a­pies – UD­CA or OCA (Ocali­va) – ei­ther be­cause of lack of re­sponse or in­tol­er­a­ble side ef­fects. The da­ta emerg­ing from this clin­i­cal tri­al are very im­pres­sive, par­tic­u­lar­ly the sub­stan­tial re­duc­tion in ALP in just 12 weeks."
Phase III da­ta on elafi­bra­nor for NASH — in what is ex­pect­ed to be a far more lu­cra­tive mar­ket — is ex­pect­ed in 2019. The bio­phar­ma In­ter­cept, whose NASH drug-in-de­vel­op­ment is al­ready ap­proved for PBC un­der the name Ocali­va, has brought in near­ly $125 mil­lion in sales in the first nine months of this year, while CymaBay's $CBAY PPAR ag­o­nist se­ladel­par en­tered late-stage de­vel­op­ment in Oc­to­ber for PBC.
Last month, Gen­fit an­nounced plans to list it­self in the Unit­ed States.