Who's de­lay­ing gener­ic com­pe­ti­tion? FDA pub­lish­es a long list of drug­mak­ers they say gamed the sys­tem
Mak­ing good on the ad­min­is­tra­tion's promise to name and shame drug­mak­ers — most re­cent­ly re­it­er­at­ed in HHS Sec­re­tary Alex Azar's speech Mon­day — the FDA has re­leased a list of them, all ac­cused of un­fair­ly with­hold­ing ref­er­ence sam­ples of their drugs in or­der to block gener­ic en­try.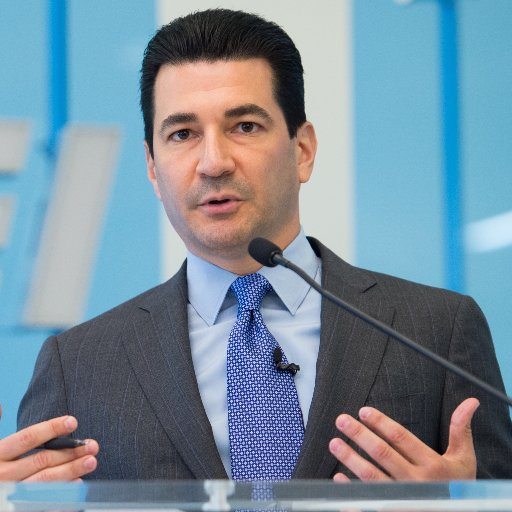 Scott Got­tlieb
On a list of 52 ref­er­ence list­ed drugs (RLDs) post­ed Thurs­day, the FDA de­tailed the names and de­vel­op­ers of each one, along­side the num­ber of ac­cess in­quiries the agency has re­ceived in re­la­tion to them. The pub­li­ca­tion of this list, which you can see be­low, is part of the FDA's drug com­pe­ti­tion ac­tion plan as it com­mits to ad­dress and im­prove "trans­paren­cy about this and oth­er gam­ing tac­tics that de­lay the gener­ic com­pe­ti­tion Con­gress in­tend­ed." With­out sam­ple drugs, gener­ic com­pa­nies can­not con­duct bioe­quiv­a­lence stud­ies — a fun­da­men­tal part of any AN­DA.
Ac­cess in­quiries are sub­mit­ted when a com­pa­ny ex­press­ing an in­tent to de­vel­op a gener­ic drug is un­able to ob­tain nec­es­sary sam­ples of the orig­i­nal. Thus, the list is es­sen­tial­ly a doc­u­ment of al­le­ga­tions — the FDA has not in­de­pen­dent­ly in­ves­ti­gat­ed or con­firmed the ac­cess lim­i­ta­tions de­scribed in the in­quiries.
The FDA made a point to dis­tin­guish be­tween those drugs shield­ed un­der the Risk Eval­u­a­tion and Mit­i­ga­tion Strat­e­gy (REMS) pro­gram and cas­es where drug­mak­ers used con­trac­tu­al claus­es to pre­clude dis­trib­u­tors, whole­salers or spe­cial­ty phar­ma­cies from sell­ing to would-be com­peti­tors.
Rough­ly half of the drugs cit­ed falls un­der the purview of REMS with el­e­ments to as­sure safe use (ETA­SU), which brand­ed drug­mak­ers could em­ploy in a num­ber of ways to block ac­cess. In those cas­es, the FDA points out, it has a process in place where­by the RLD spon­sors could pro­vide their prod­ucts to gener­ic ap­pli­cants with­out vi­o­lat­ing the REMS. Giv­en it finds the com­pa­ny's safe­ty pro­tec­tions sat­is­fac­to­ry, that au­tho­riza­tion would come in the form of a safe­ty de­ter­mi­na­tion let­ter.
Ac­cord­ing to the list, nine out of the 52 drugs have been in­volved in such a let­ter, with the ear­li­est one is­sued in 2009.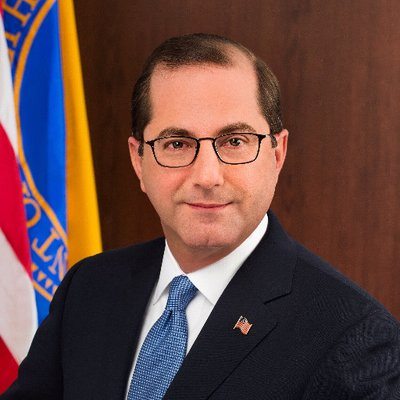 Alex Azar
Acte­lion's Tr­a­cleer, the pi­o­neer­ing pul­monary artery hy­per­ten­sion drug that now be­longs to J&J, tops the list with 14 ac­cess in­quiries. To­geth­er with No­var­tis, the for­mer Swiss biotech has the high­est num­ber of prod­ucts — four — that gener­ic com­peti­tors have claimed to have trou­ble ac­cess­ing. The list was not short of big names, fea­tur­ing Cel­gene (for Revlim­id, Poly­mast and Talo­mid), Glax­o­SmithK­line (Pro­mac­ta), Roche (Ac­cu­tane) and gener­ic gi­ant Te­va (Clar­avis).
In re­sponse, in­dus­try group PhRMA said it's con­cerned that the list lacks "prop­er con­text" and "con­flates" sev­er­al is­sues. There is an im­por­tant dif­fer­ence, for in­stance, be­tween prod­ucts men­tioned in com­plaints and those for which the FDA has re­ceived a re­quest for a safe­ty de­ter­mi­na­tion let­ter,
"Ad­di­tion­al con­text is es­sen­tial and we be­lieve the Agency should give in­no­va­tor com­pa­nies the op­por­tu­ni­ty to sub­mit their ap­pro­pri­ate­ly redact­ed re­sponse to the re­cip­i­ent of a safe­ty de­ter­mi­na­tion let­ter," a spokesper­son said in an email to STAT.
Cel­gene, whose Revlim­id got 13 ac­cess in­quiries, told Reuters that all three of its prod­ucts on the FDA list all re­quire rig­or­ous safe­ty con­trols due to the sever­i­ty of their side ef­fects, and that two of them al­ready have gener­ic ver­sions set to en­ter the mar­ket in com­ing years.
Go­ing af­ter these tac­tics has been a ral­ly­ing point for FDA Com­mis­sion Scott Got­tlieb, who point­ed­ly called on brand­ed name drug com­pa­nies to "end the shenani­gans" at a pan­el a few months ago. Got­tlieb was backed up by Azar dur­ing his Mon­day speech, in which he called for sham­ing drug mak­ers that refuse to make sam­ples avail­able for gener­ic man­u­fac­tur­ers to use for their de­vel­op­ment work.
We might see how ef­fec­tive the strat­e­gy is when the list gets up­dat­ed in half a year.