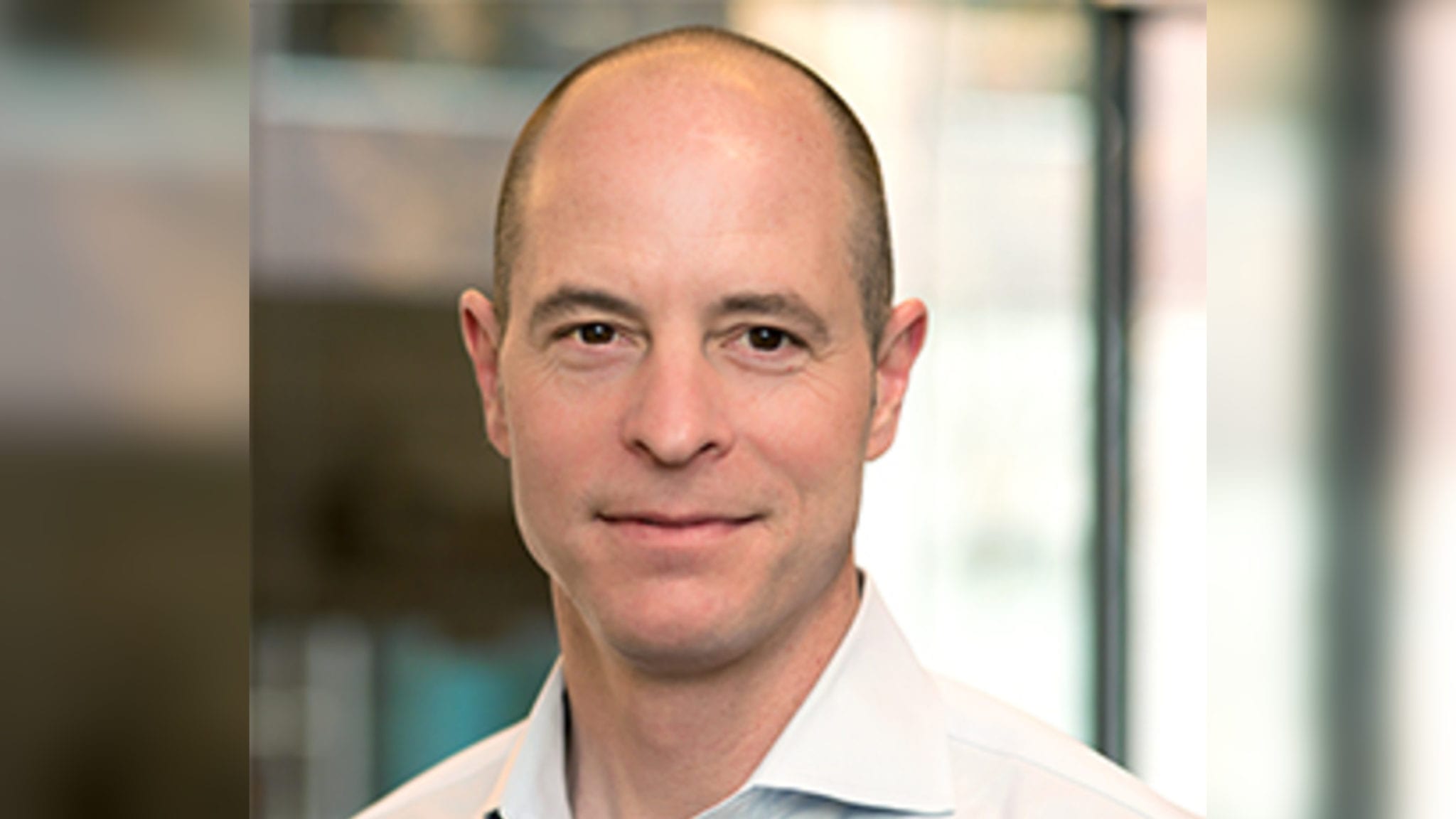 Geoff McDonough, Generation Bio
With $110M to add to the bankroll, Gen­er­a­tion Bio sets its sights on en­gi­neer­ing a rev­o­lu­tion in the gene ther­a­py field
Who­ev­er comes out on top of the cur­rent race to gain pi­o­neer­ing ap­provals for new AAV-de­liv­ered gene ther­a­pies will have to look over their shoul­ders to watch the next tech wave form­ing on the hori­zon for gene ther­a­py 2.0.
One of those next-gen play­ers, Gen­er­a­tion Bio, just brought in $110 mil­lion of ven­ture cash to cov­er the cost of the rest of their pre­clin­i­cal jour­ney to­ward some­thing com­plete­ly new in the field. The lat­est round brings the biotech — which now has about 80 staffers — up to $235 mil­lion in to­tal since its in­cep­tion about 3 years ago. That will fu­el the rest of its pre­clin­i­cal stage of de­vel­op­ment as it looks to break in­to hu­man stud­ies in the back half of 2021.
That kind of 4-plus year time­line be­fore the first hu­man dos­ing could test the en­durance lev­el of a ven­ture play­er. But Gen­er­a­tion CEO Ge­off Mc­Do­nough looks over the past 2 years ad­vanc­ing a new lipid nanopar­ti­cle de­liv­ery sys­tem for their closed-end DNA ther­a­pies — work­ing to the day when gene ther­a­pies can be pro­duced and sold for far less than the $2 mil­lion-or-so price tag to­day — and sees lots of fast-paced ad­vances.
"I think the re­al­i­ty is we didn't have an ex­pec­ta­tion at the out­set (on time­lines)," Mc­Do­nough tells me. Rec­og­niz­ing the nov­el work need­ed to build the plat­form, the in­vestors knew it would take time and mon­ey to bring them up to a GMP lev­el.
"I would say for a 40-year prob­lem," adds the CEO, "2 years seems pret­ty good."
The found­ing tech at Gen­er­a­tion was de­signed to do what AAV treat­ments do in the nu­cle­us, of­fer­ing en­dur­ing ex­pres­sion, while al­low­ing man­u­fac­tur­ing at a bi­o­log­ic scale with a more eco­nom­i­cal, cap­sid-free pro­duc­tion method. Tak­ing a page from the tech hand­books at com­pa­nies like Al­ny­lam and Mod­er­na, they're build­ing a gene ther­a­py that they be­lieve can do much bet­ter than the frag­ile, one-time-on­ly pi­o­neers. And with­out the $1 mil­lion pro­duc­tion cost that keeps whole­sale prices in the low 7-fig­ure range.
They're look­ing for much greater econ­o­my, even­tu­al­ly tak­ing these ther­a­pies to much broad­er ail­ments and out of the realm of rare dis­eases with a new ap­proach that they be­lieve can be in­fi­nite­ly re­dos­able — on an as-need­ed ba­sis.
That's the big pic­ture.
Gen­er­a­tion's team is work­ing on 2 lead pro­grams for he­mo­phil­ia A and phenylke­tonuria (PKU) to go in­to IND-en­abling stud­ies. They've now iden­ti­fied Wil­son dis­ease and Gauch­er dis­ease as like­ly start­ing points for the next steps as they move past the liv­er to skele­tal mus­cle and the reti­na and then oth­er tis­sues. And Mc­Do­nough — the for­mer CEO at So­bi — is look­ing down the road 12 to 18 months when he'd like to turn to the pub­lic mar­kets with an IPO to fund the first clin­i­cal-stage work.
In the mean­time, he'd like to con­cen­trate on open­ing an­oth­er new chap­ter of the com­pa­ny on the deal­mak­ing side.
"It felt very im­por­tant not to part­ner" ini­tial­ly, says Mc­Do­nough. The in­vestors want­ed to re­tain own­er­ship of plat­form. "We just had tremen­dous good for­tune we didn't need to do that for fi­nance rea­sons." But now that they have a bet­ter grasp of the tech­nol­o­gy and what needs to be done, it's time to part­ner — prob­a­bly lat­er in the year.
T. Rowe Price funds and ac­counts led the round, with Far­al­lon and Welling­ton Man­age­ment Com­pa­ny jump­ing in along­side. Ex­ist­ing in­vestors At­las Ven­ture, Fi­deli­ty, In­vus, Cas­din, Deer­field, Fore­site Cap­i­tal and an en­ti­ty as­so­ci­at­ed with SVB Leerink came back to stay in the syn­di­cate. Cowen served as ex­clu­sive place­ment agent for the of­fer­ing.