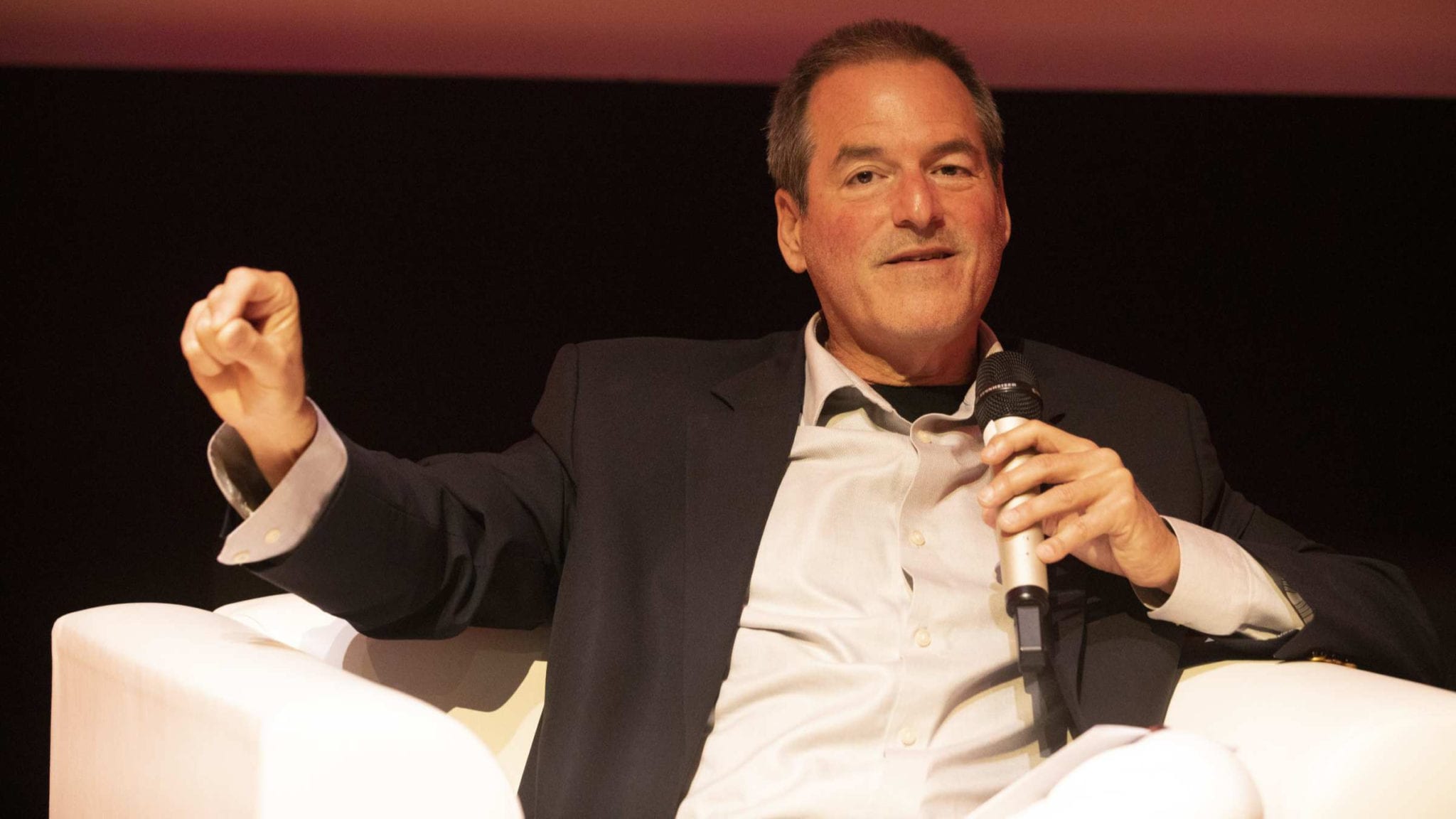 Hal Barron, GSK R&D chief
With FDA de­ci­sion loom­ing, GSK sweet­ens the PD-1 pot for dis­cov­ery part­ner Anap­tys­Bio as Hal Bar­ron moves to guard his on­col­o­gy strat­e­gy
Hamza Suria
Anap­tys­Bio $ANAB CEO Hamza Suria is count­ing up the mon­ey he's due from Glax­o­SmithK­line.
GSK's Hal Bar­ron in­her­it­ed a part­ner­ship with Anap­tys­Bio when he bought out Tesaro and gained the PARP drug Ze­ju­la a cou­ple of years ago for $5 bil­lion. And he's will­ing to pay for the right to try var­i­ous check­point com­bi­na­tion drugs with Ze­ju­la now that the PD-1 he al­so got in the deal is teed up for a like­ly near-term ap­proval.
What changed?
For one, Suria's com­pa­ny filed a law­suit against GSK say­ing they had vi­o­lat­ed the old Tesaro deal when they start­ed a PD-1 com­bo study for Ze­ju­la us­ing Mer­ck's PD-1 king Keytru­da for non-small cell lung can­cer. Their deal, the biotech al­leged, was sup­posed to be ex­clu­sive. That law­suit, sched­uled to head to tri­al next spring, called for GSK to hand back the drug, dubbed dostar­limab. And in Au­gust they gave GSK 60 days to cure the breach.
To fa­cil­i­tate the new deal, GSK is hand­ing over $60 mil­lion as an added sweet­en­er in the next month. But they're al­so giv­ing Anap­tys­Bio, which li­censed out the PD-1 (dostar­limab) to Tesaro 6 years ago — along with TIM-3 (cobolimab) and LAG-3 an­ti­bod­ies (GSK4069889A) — a big­ger piece of the check­point pie.
The way the deal was orig­i­nal­ly struc­tured, Anap­tys­Bio would get a 4%-to-8% slice of the rev­enue on dostar­limab. That 8% was due on sales over $1 bil­lion a year.
Now, GSK is will­ing to pay sig­nif­i­cant­ly more in roy­al­ties.
Un­der the new arrange­ment, as out­lined by Suria's com­pa­ny, the roy­al­ties to Anap­tys­Bio now start at 8% and heads to 25%. That's 8% for every­thing be­low $1 bil­lion and 12% to 25% for every­thing above the block­buster line.
There's still a lit­tle more than a bil­lion dol­lars in mile­stones in the deal, and Suria be­lieves he's go­ing to pick up $75 mil­lion in the next 18 months for FDA and EMA ap­provals of dostar­limab as Bar­ron hunts US ap­proval be­fore the end of the year for en­dome­tri­al can­cer. Not so well known is Bar­ron's plans to file for us­ing the PD-1 to treat mis­match re­pair de­fi­cient can­cers on a pan-tu­mor ba­sis in H1 2021.
Suria is count­ing on $165 mil­lion in sales mile­stones and al­so gets 1% of all Ze­ju­la sales. And the new mon­ey is all tied to free­ing GSK to do Ze­ju­la com­bos with third-par­ty mol­e­cules.
GSK has had a tough time con­vinc­ing an­a­lysts that the run­ner-up PARP be­hind As­traZeneca and the num­ber 7 PD-(L)1 be­hind a slew of ri­vals have big fu­tures.
But he seems ab­solute­ly de­ter­mined to prove them wrong. And he's will­ing to pay for the priv­i­lege.
On­col­o­gy loomed large when Bar­ron was brought in to head up GSK's top-15 R&D group. The phar­ma gi­ant needs to score some sig­nif­i­cant suc­cess­es in can­cer R&D, fol­low­ing the ap­proval of be­lan­tam­ab mafodotin a few months ago, and they shouldn't have long to wait now.