With new name, new CEO, Cas­ca­di­an now rolls out a new piv­otal plan for lead can­cer drug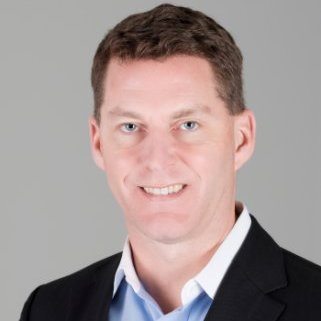 Cas­ca­di­an CEO Scott My­ers
Cas­ca­di­an $CASC changed its name (from On­cothyre­on) and in­stalled a new CEO in the hope of shed­ding the seem­ing curse that dogged al­most every step at the biotech. And now it has a new, ac­cel­er­at­ed de­vel­op­ment pro­gram in place for its lead drug that puts it square­ly in the piv­otal phase.
The drug tu­ca­tinib — for­mer­ly known as ONT-380 in the pre-makeover days — is a HER2 in­hibitor that has been matched up with Her­ceptin and Xelo­da in com­bat­ting treat­ment-re­sis­tant breast can­cer. It's a pill, in­tend­ed to get through the blood-brain bar­ri­er to help some des­per­ate­ly ill pa­tients.
In new Phase Ib da­ta, the triplet scored a me­di­an pro­gres­sion-free sur­vival rate of 7.8 months, an over­all re­sponse rate of 61% and a me­di­an du­ra­tion of re­sponse of 10 months.
With that in mind, CEO Scott My­ers, who stepped in last sum­mer, went back to the FDA and asked for a makeover on the Phase II study. And My­ers says that the FDA signed off, agree­ing to let Cas­ca­di­an in­crease en­roll­ment in the mid-stage study to 480 and make it a reg­is­tra­tional tri­al in the process. It's al­ready en­rolling in the US and Cana­da, and Cas­ca­di­an will now add sites in Eu­rope, Aus­tralia and Is­rael.
Long­time biotech ob­servers will re­call that the com­pa­ny suf­fered through a se­ries of set­backs. Its can­cer vac­cine Stimu­vax helped es­tab­lish the ac­cept­ed view that the first wave of can­cer vac­cines has been a bust. Mer­ck KGaA tried, twice, with big late-stage ef­forts on that and failed.
The FDA's ap­proval of the ac­cel­er­at­ed time­line for tu­ca­tinib fits in with its en­thu­si­as­tic en­dorse­ment of find­ing ways to ac­cel­er­ate R&D in on­col­o­gy. Of all the var­i­ous dis­ci­plines at the FDA, the on­col­o­gy group has been will­ing to sign off on some of the most dra­mat­ic ways to speed up de­vel­op­ment, carv­ing years out of the process in some cas­es.
Cas­ca­di­an still has a long way to go be­fore it can claim a come­back. Its mar­ket cap is a small $138 mil­lion. But it does have a plan for chang­ing the nar­ra­tive.
My­ers had this to say:
"We look for­ward to con­tin­u­ing a col­lab­o­ra­tive re­la­tion­ship with the agency and our clin­i­cal in­ves­ti­ga­tors as we ad­vance the de­vel­op­ment of tu­ca­tinib in com­bi­na­tion in the third-line metasta­t­ic breast can­cer set­ting where there is no sin­gle stan­dard-of-care and a need for more tol­er­a­ble ther­a­peu­tic op­tions. The im­prove­ment in the up­dat­ed da­ta from our Phase 1b "triplet com­bi­na­tion" study re­in­forces our strat­e­gy with tu­ca­tinib in this pa­tient pop­u­la­tion."