Work­ing to get its pain R&D strat­e­gy back on track, Acel­Rx steps clos­er to an FDA pitch
Acel­Rx has de­liv­ered an­oth­er pos­i­tive piece of the Phase III puz­zle for ARX-04, its un­der-the-tongue ap­pli­ca­tion of a 30 mcg dose of the pow­er­ful opi­oid sufen­tanil de­signed to de­liv­er a jolt of fast pain re­lief.
Ex­pand­ing on an im­prove­ment in pain scores al­ready record­ed for the first co­hort of 40 in­jured pa­tients who turned up at the ER and re­ceived a sin­gle dose of ARX-04, the Red­wood City, CA-based biotech says that it record­ed a slight­ly bet­ter out­come for a small group of 36 more pa­tients who were green-light­ed for mul­ti­ple ap­pli­ca­tions.
The lat­est batch of da­ta leaves this treat­ment on track to a near-term NDA, com­pa­ny ex­ecs tell me, as Acel­Rx works to stay on track with this pro­gram af­ter be­ing de­railed on its lead ef­fort last year.
The biotech $ACRX re­port­ed last Feb­ru­ary that ARX-04 cut base­line pain scores by an av­er­age of 2.7 on a 10-point scale. In the sec­ond co­hort, the drop was 3.1 points from a base­line score of 8.1, hit­ting the pri­ma­ry end­point. Most of the pa­tients, 75%, got the pain re­lief they were look­ing for from a sin­gle dose un­der the tongue, while 7 re­quired two dos­es and two got a third. Three were al­so dosed with mor­phine. Ap­pro­pri­ate­ly, the re­sults were pre­sent­ed at the 7th World Con­gress of Moun­tain & Wilder­ness Med­i­cine.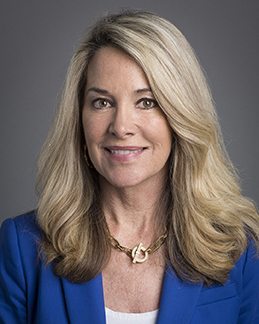 Pam Palmer, CMO and Co-Founder of Acel­Rx
Those are small num­bers, but com­pa­ny co-founder and Chief Med­ical Of­fi­cer Pam Palmer says that the com­pa­ny has run 11 stud­ies look­ing at dif­fer­ent dos­es of sufen­tanil, in­clud­ing the 15 mcg dose. And all of that will be used to sup­port its pitch to the agency.
"We want­ed to go af­ter a broad­er pa­tient pop­u­la­tion than the post-op­er­a­tive set­ting," she notes, not­ing that that is where you'll find the bulk of the re­lat­ed painkillers used. Ac­cord­ing to the CDC, there are some 136 mil­lion vis­its to the emer­gency de­part­ment each year, ac­count­ing for 44 vis­its for every 100 Amer­i­cans. Acel­Rx says that close to 50 mil­lion of those vis­its re­quire at least a cou­ple of dos­es of opi­oids to con­trol pain. And that's the mar­ket the com­pa­ny hopes to tap in on, once it gets past the FDA.
It's al­so no easy task to re­cruit emer­gency room pa­tients for a clin­i­cal tri­al, she adds in ex­pla­na­tion of the num­bers used in the late-stage study, not­ing that most peo­ple rush­ing to the ER for help aren't in the mood to be re­cruit­ed for a tri­al.
The U.S. Army Med­ical Re­search and Ma­teriel Com­mand has helped fund the work on ARX-04, look­ing for a treat­ment that can be used in bat­tle­field sit­u­a­tions. And the treat­ment has al­so demon­strat­ed its use­ful­ness with­out se­vere­ly af­flict­ing cog­ni­tion, notes the com­pa­ny – a use­ful fea­ture for a drug that could be used in com­bat.
Acel­Rx's stock, though, still hasn't re­cov­ered from a nasty shock back in the spring of 2015, when the biotech had to sud­den­ly and un­ex­pect­ed­ly re­nege on its promise to in­vestors than no new Phase III study would be re­quired for its top opi­oid drug Za­lvi­so.
Like ARX-04, Za­lvi­so of­fers a twist on dos­ing the pow­er­ful opi­oid sufen­tanil. It is sup­posed to al­low hos­pi­tal pa­tients to self-ad­min­is­ter mi­cro tablets of the drug un­der the tongue, re­plac­ing an IV, for light­ning fast pain re­lief. But reg­u­la­tors, who have been on high alert wher­ev­er opi­oids are in­volved, want to see da­ta from an­oth­er study — the fourth from Acel­Rx -to bet­ter eval­u­ate the risks of dis­pens­ing er­rors.
The set­back forced the com­pa­ny to re­struc­ture and re­con­fig­ure its com­mer­cial­iza­tion plans. Its CEO at the time left soon af­ter.