Zio­pharm gets hit with a clin­i­cal hold as FDA red lights hu­man study us­ing their fast-built CAR-T
One of Zio­pharm's $ZIO heav­i­ly tout­ed, fast-built CAR-Ts isn't ready for a hu­man tri­al just yet.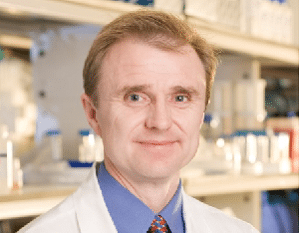 Lau­rence Coop­er
The biotech re­ports that the FDA has dropped a clin­i­cal hold on their Phase I study of a CAR-T that can be built in 2 days to ex­press CD-19, IL-15 and a safe­ty switch for CD-19/pos­i­tive leukemias and lym­phomas. But reg­u­la­tors want to know more about the chem­istry and man­u­fac­tur­ing, ac­cord­ing to the com­pa­ny, so they put on a hold that may de­lay the start of the study.
Zio­pharm's shares slid 11% as the news spread.
The FDA in these cas­es says noth­ing, leav­ing the com­pa­nies and in­ves­ti­ga­tors in­volved free to say what­ev­er they like. In this case, that means an as­sur­ance that they can re­spond in a "time­ly man­ner," as they know ex­act­ly what the FDA is look­ing for.
Zio­pharm al­so said that the clin­i­cal hold wouldn't af­fect their time­line on their work in­volv­ing TCR-mod­i­fied cells for sol­id tu­mors.
Turn­around time has been a big is­sue for the first two com­pa­nies to de­but a first-gen­er­a­tion CAR-T: No­var­tis and Gilead/Kite. But Zio­pharm says they have the prob­lem licked. They just need to prove it.
Zio­pharm CEO Lau­rence Coop­er couldn't re­sist plug­ging their work in re­port­ing the set­back. He not­ed:
We are un­der­tak­ing cut­ting-edge sci­ence and are on the verge of a par­a­digm shift based on our ap­proach to very-rapid­ly man­u­fac­ture CD19-spe­cif­ic T cells with­in two days us­ing our non-vi­ral ap­proach to CAR-T ther­a­py based on the Sleep­ing Beau­ty plat­form.