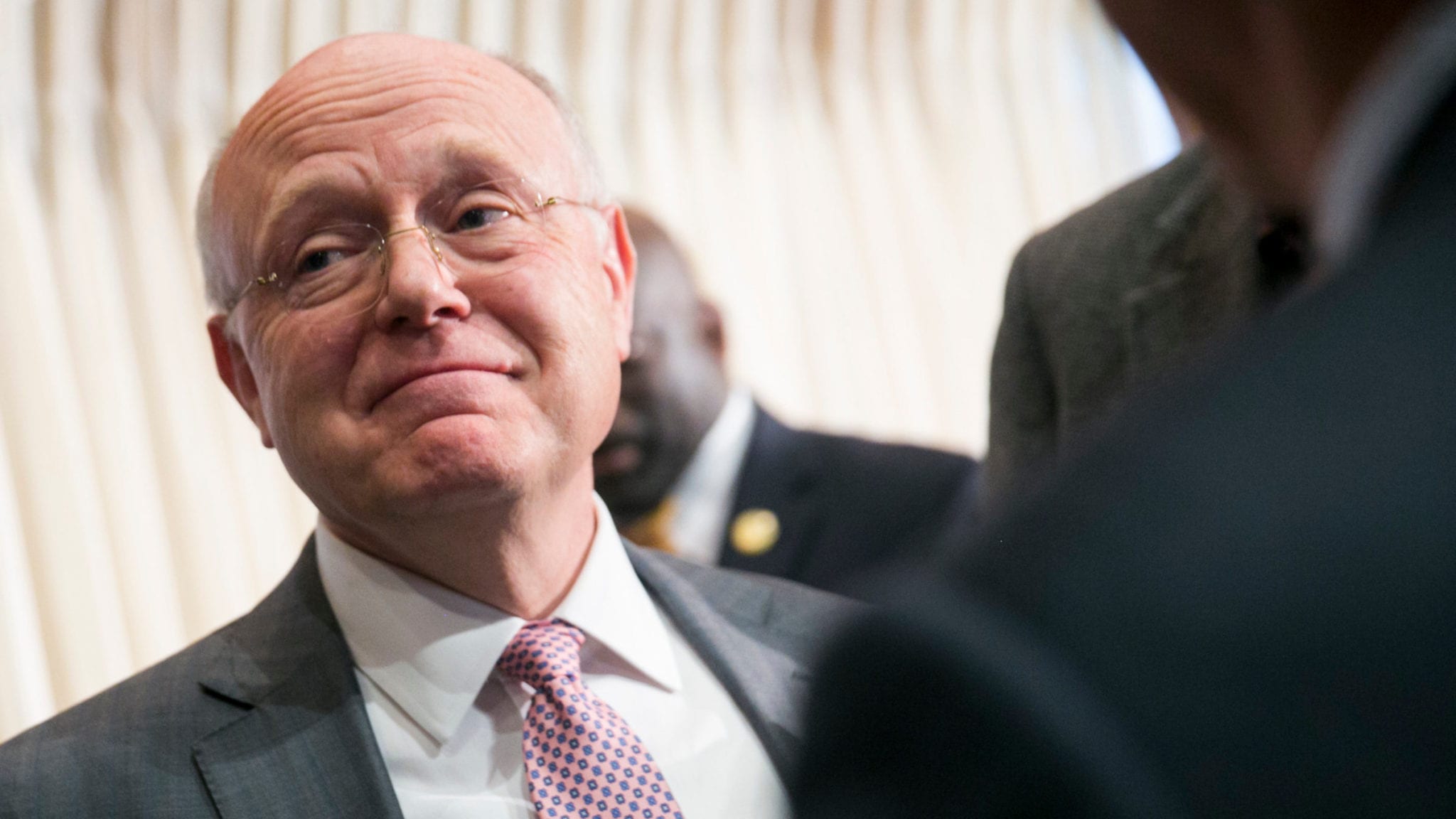 A year in­to Al­bert Bourla's reign, Ian Read leaves all of Pfiz­er in the new CEO's con­trol
Ian Read is of­fi­cial­ly bow­ing out of Pfiz­er.
Af­ter a brief stint as ex­ec­u­tive chair­man — su­per­vis­ing his suc­ces­sor Al­bert Bourla's first year as CEO — Read is re­tir­ing at the end of the year and turn­ing over the chair­man role to Bourla. De­cem­ber 31, 2019 will mark the con­clu­sion of Read's 41 years at the phar­ma gi­ant $PFE.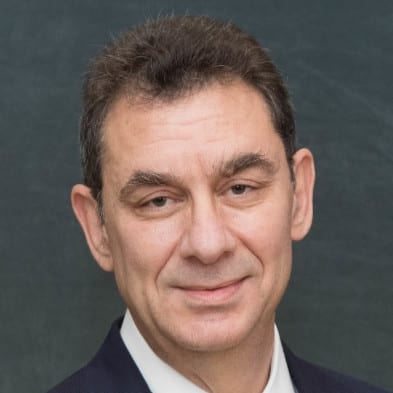 Al­bert Bourla
Bourla is gath­er­ing the reins amid a flur­ry of ac­tion to re­shape Pfiz­er in­to a "small­er, more fo­cused, sci­ence-based com­pa­ny with a sin­gu­lar fo­cus on in­no­v­a­tive phar­ma." Weeks ago the com­pa­ny re­vealed plans to com­bine its off-patent drug busi­ness, Up­john, with My­lan — fol­low­ing an ear­li­er deal to spin off its con­sumer health unit in­to a joint ven­ture with Glax­o­SmithK­line.
Read — a vo­cal rep­re­sen­ta­tive of the in­dus­try, who's un­afraid to de­fend his some­what con­tro­ver­sial views on things like megamerg­ers and drug price hikes but al­so open to chang­ing his mind — said he be­lieves "Pfiz­er's best days are yet to come."
It is now up to Bourla, a vet­eri­nar­i­an by train­ing who joined Pfiz­er in 1993 and be­came COO in 2017, to ex­e­cute on a new vi­sion that in­volves dou­bling down on the in­ter­nal late-stage as­sets while keep­ing an eye on bolt-on M&A deals to re­plen­ish the ear­ly- and mid-stage pipeline.
In his send­off for Read, the new chair­man and CEO heaped praise on his men­tor:
I want to thank Ian for his un­wa­ver­ing ded­i­ca­tion to Pfiz­er over the past four decades and dur­ing this lead­er­ship tran­si­tion. As a re­sult of his un­re­lent­ing fo­cus on cul­ture, cre­at­ing val­ue and de­vel­op­ing tal­ent, Pfiz­er has be­come a stronger and more sta­ble in­sti­tu­tion. His lead­er­ship and coun­sel have been in­valu­able to the com­pa­ny, and more per­son­al­ly, I have ben­e­fit­ed great­ly from Ian's ad­vice, guid­ance and friend­ship.
The tran­si­tion "is the re­sult of a sys­temic and com­pre­hen­sive suc­ces­sion plan un­der­tak­en by the board sev­er­al years ago," added Shan­tanu Narayen, the lead in­de­pen­dent di­rec­tor on the board.