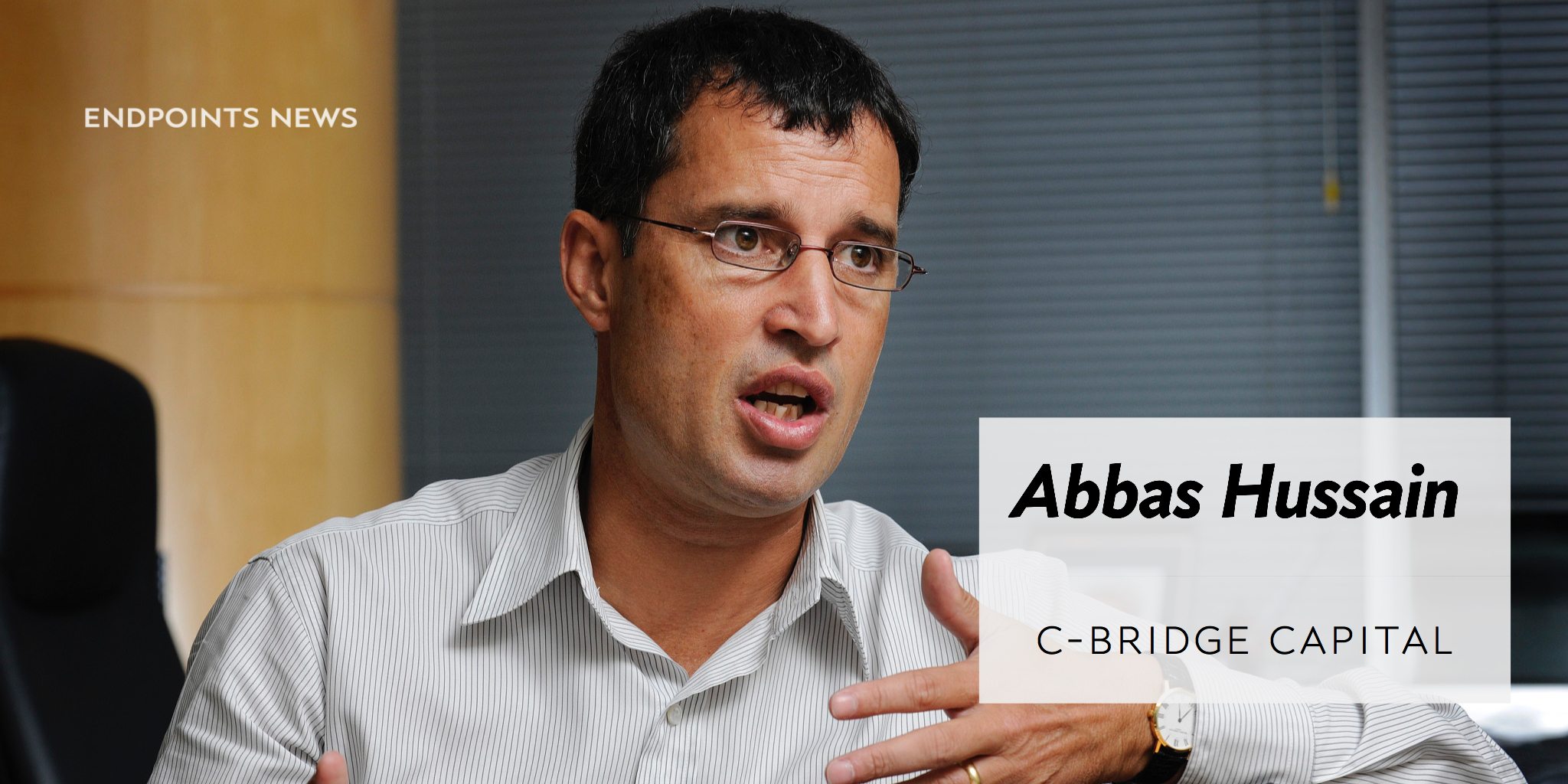 Ab­bas Hus­sain swings from top GSK phar­ma post to pow­er­house Chi­nese pri­vate eq­ui­ty play­er C-Bridge
Near the be­gin­ning of this year Ab­bas Hus­sain an­nounced plans to leave his role as Glax­o­SmithK­line's phar­ma chief, hand­ing over the job to Luke Miels as new CEO Em­ma Walm­s­ley be­gan to as­sem­ble her own top team. And now Hus­sain has land­ed at C-Bridge Cap­i­tal, a pow­er­house Chi­nese pri­vate eq­ui­ty group which has in­vest­ed heav­i­ly in some promi­nent Asian biotechs.
Hus­sain spent eight years at GSK, build­ing the phar­ma gi­ant in­to the lead vol­ume op­er­a­tion in the drug in­dus­try and rolling out a quo­ta-free sales mod­el in dozens of coun­tries around the world. He start­ed as emerg­ing mar­kets chief, with a big role in clean­ing up a bribery scan­dal in Chi­na capped with a $500 mil­lion fine.
His shift to se­nior part­ner at C-Bridge — af­ter be­ing tapped as a pos­si­ble re­place­ment for GSK CEO An­drew Wit­ty — says a lot about the fast-chang­ing bio­phar­ma world we live in now and Chi­na's grow­ing role in the in­dus­try.
C-Bridge has gath­ered $700 mil­lion so far to back com­pa­nies which are aimed at bring­ing a wide range of life sci­ences prod­ucts in­to the boom­ing Chi­nese mar­ket. Around the same time Hus­sain was prep­ping his de­par­ture at GSK, C-Bridge was lead­ing a $100 mil­lion mega round for Jinzi Wu's As­cle­tis, which is in­tro­duc­ing a new hep C com­bo in Chi­na. Two months lat­er the group was tak­ing a lead­ing role in a $150 mil­lion fi­nanc­ing used to merge Tian­jing Bio­phar­ma Tech­nol­o­gy with Tian­jin-based Tianzhen­shi Biotech­nol­o­gy Com­pa­ny, cre­at­ing a biotech with 12 an­ti­bod­ies in the pipeline.
Tian­jing Bio­phar­ma was found­ed by Zang Jing­wu, GSK's for­mer head of R&D in Chi­na.
Just three months ago C-Bridge closed a $400 mil­lion bio­phar­ma fund, its sec­ond. That was twice the amount the group had to start with in its first fund, high­light­ing the kind of bio­phar­ma cap­i­tal now cours­ing through Asia and Chi­na in par­tic­u­lar.
Hus­sain is com­ing in as C-Bridge builds out its US team, with of­fices in New York, San Diego and Boston. That in­cludes:
→ Sean Cao, ex-Sim­cere busi­ness de­vel­op­ment chief, who will run the Boston of­fice.
→ For­mer Thomas, Mc­N­er­ney & Part­ners part­ner Ja­son Brown, who heads the San Diego of­fice.
→ Michael Key­oung, man­ag­ing di­rec­tor for the US based in New York. He is the for­mer CEO of a com­pa­ny called Genex­ine.
→ And Zhang Tong, a for­mer WuXi AppTec BD ex­ec in Shang­hai now join­ing as a man­ag­ing di­rec­tor in New York.
They'll be scout­ing the US for new life sci­ences tech­nolo­gies — drugs, de­vices and di­ag­nos­tics, that can be fun­neled through port­fo­lio com­pa­nies in­to Chi­na.
That ba­sic strat­e­gy has helped ad­vance a line­up of Chi­nese biotechs, which have been in-li­cens­ing drugs from key US and Eu­ro­pean com­pa­nies. The Chi­nese gov­ern­ment, though, just sig­naled that it's will­ing to use da­ta from over­seas drug stud­ies, giv­ing the big for­eign play­ers a di­rect open­ing if they choose to forego a lo­cal part­ner­ship.
"We are thrilled to have Ab­bas join our glob­al team at C-Bridge Cap­i­tal, as he brings an im­pres­sive track record of prof­itable growth across unique and di­verse mar­kets," said Fu Wei, CEO of C- Bridge Cap­i­tal. "Ab­bas is a valu­able ad­di­tion to our team, which is fo­cused on iden­ti­fy­ing emerg­ing in­dus­try lead­ers across biotech­nol­o­gy, phar­ma­ceu­ti­cals, med­ical de­vices, and in vit­ro di­ag­nos­tics to bring glob­al in­no­va­tion in­to Chi­na."
---
Im­age: Bloomberg, Get­ty