Acor­da's aw­ful, no good, just plain bad week gets worse as FDA hands ex­ecs an­oth­er de­lay on In­bri­ja — bat­tered shares tum­ble again
Acor­da's sna­fu-plagued at­tempt to get a fast FDA mar­ket­ing de­ci­sion on a crit­i­cal­ly im­por­tant new drug has just run in­to a fresh set­back — and it's painful to watch.
Two days af­ter the biotech's shares $ACOR cratered on the loss of an ap­peal aimed at pro­tect­ing its patents on Ampyra — its on­ly re­al as­set on the mar­ket — the biotech is back with news that the FDA wants more time to con­sid­er new in­fo it asked for on CMC re­lat­ed to In­bri­ja (lev­odopa in­hala­tion pow­der), adding a three-month de­lay to the process and ex­tend­ing the PDU­FA to Jan­u­ary 5 of next year.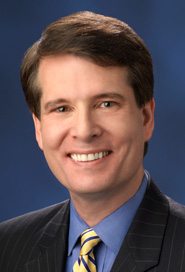 Ron Co­hen
Usu­al­ly a de­lay of this na­ture would be seen as a speed bump to a bio­phar­ma com­pa­ny. But Acor­da's first at­tempt to file their ap­pli­ca­tion was met with a rare refuse-to-file no­tice, say­ing the pack­age was in­com­plete. That forced the com­pa­ny to re­set the clock on In­bri­ja, a Parkin­son's drug which it needs to start mar­ket­ing last year, as they look to re­place Ampyra with the new drug.
Ev­i­dent­ly, though, the re-filed ap­pli­ca­tion was still light on re­quired in­for­ma­tion. And at this stage that qual­i­fies as an­oth­er self-in­flict­ed wound Acor­da can't af­ford. Now's the time to ex­e­cute, not ex­plain.
Paul Mat­teis at Stifel was quick to weigh in Thurs­day morn­ing.
We ex­pect the stock to be un­der pres­sure on the news; one of the over­ar­ch­ing fears (or bear cas­es) has been that as a drug-de­vice com­bo, In­bri­ja, de­spite hav­ing rel­a­tive­ly clean clin­i­cal da­ta, is at greater than av­er­age risk of re­ceiv­ing a com­plete re­sponse let­ter. In turn, the ex­ten­sion, ac­cord­ing to Acor­da, is re­lat­ed to re­cent sub­mis­sions made by the com­pa­ny re­gard­ing "CMC" (man­u­fac­tur­ing). FDA de­ter­mined these sub­mis­sions con­sti­tute a ma­jor amend­ment – such de­ter­mi­na­tion is a stan­dard ra­tio­nale for ex­tend­ing a PDU­FA date by 3 months (from Oc­to­ber to now Jan­u­ary). Our the­sis on the stock is that In­bri­ja is like­ly to at­tain ap­proval and even­tu­al­ly grow in­to an im­por­tant drug for Parkin­son's OFFs, but that the ini­tial roll­out may be slow.
Ampyra, mean­while, faces im­mi­nent gener­ic com­pe­ti­tion for the fran­chise that will carve it to a frac­tion of its for­mer size as the com­pa­ny waits im­pa­tient­ly to get on the field with their new drug — pro­vid­ed they get an OK, which is not guar­an­teed.
Ear­li­er in the week the com­pa­ny's stock dropped 25%. This morn­ing it's down 17% in pre-mar­ket trad­ing.
"We look for­ward to con­tin­u­ing our con­struc­tive di­a­logue with FDA," said Acor­da CEO Ron Co­hen in a state­ment.