Al­ny­lam shoots for a speedy FDA OK af­ter their next shot at field­ing a pricey rare dis­ease drug hits PhI­II goal
Al­ny­lam $AL­NY is go­ing for it.
Af­ter rack­ing up a pos­i­tive set of da­ta for an in­ter­im re­view of their piv­otal study for givosir­an, ex­ecs at the RNAi pi­o­neer say they'll hus­tle ahead with their sec­ond shot at a new drug ap­proval for a rare dis­ease, just weeks af­ter gain­ing a his­toric green light for their lead drug patisir­an.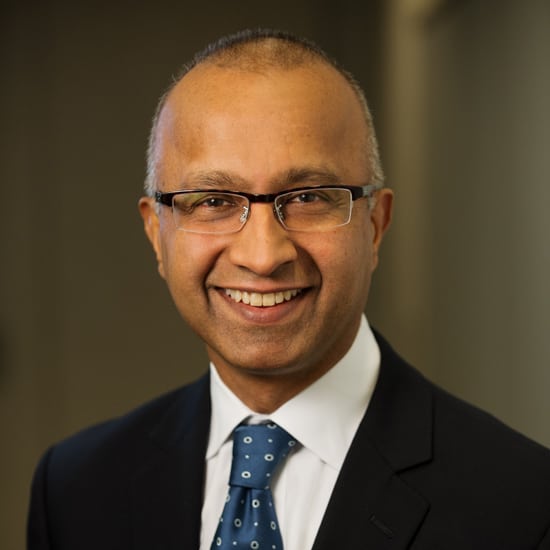 Ak­shay Vaish­naw.
We're not get­ting any hard da­ta in the state­ment out Thurs­day morn­ing, just con­fir­ma­tion that re­searchers hit their marks on sta­tis­ti­cal sig­nif­i­cance in an in­ter­im look at a key bio­mark­er. And that leaves them on track to gain a po­ten­tial ac­cel­er­at­ed ap­proval, es­pe­cial­ly as new man­age­ment at the FDA is quick­er than ever in push­ing out new drugs for rare dis­eases and can­cer ahead of fi­nal ef­fi­ca­cy and safe­ty da­ta.
We saw ear­ly-stage da­ta on this drug ear­li­er in the year, when Al­ny­lam tracked a 75% drop in the rate of acute he­pat­ic por­phyr­ia at­tacks, do­ing even bet­ter with a 90% drop in an ex­ten­sion study rel­a­tive to the run-in base­line rate ahead of dos­ing, en­cour­ag­ing them to see a ris­ing rate of ef­fi­ca­cy with longterm dos­ing. There was al­so a big drop in lev­els of aminole­vulin­ic acid, be­lieved to be the pri­ma­ry dis­ease trig­ger for the ul­tra-rare dis­ease.
Full top line re­sults are due in ear­ly 2019, with an ap­pli­ca­tion com­ing in ahead dur­ing Q4.
Al­ny­lam spent years in the clin­ic ad­vanc­ing lead­ing RNAi drugs through a se­ries of ups and downs. But now that it's be­gun to roll out new drugs, the biotech has big plans to keep the drug ap­pli­ca­tions com­ing. These won't be cheap, with ul­tra-rare con­di­tions of­ten sold for sub­stan­tial six-fig­ure sums.
"With these in­ter­im re­sults in hand, we plan to meet with the FDA to dis­cuss the re­sults and the over­all ben­e­fit-risk pro­file for a po­ten­tial NDA sub­mis­sion at or around year-end in sup­port of an Ac­cel­er­at­ed Ap­proval. In the mean­time, with en­roll­ment in EN­VI­SION com­plet­ed ahead of sched­ule, we look for­ward to re­port­ing topline re­sults for the full study ear­ly next year," says Al­ny­lam R&D chief Ak­shay Vaish­naw. "If clin­i­cal ef­fi­ca­cy and ac­cept­able safe­ty are con­firmed in the full study, we be­lieve givosir­an has the po­ten­tial to trans­form the lives of pa­tients liv­ing with an AHP."