Ax­ing staff and shelv­ing can­cer pro­grams, Se­lec­ta hopes laser fo­cus on gout will prove a way out
As Wern­er Cautreels com­pletes his re­tire­ment form Se­lec­ta Bio­sciences, new CEO Carsten Brunn is left on his own to start the year off with an un­en­vi­able charge: Ex­e­cute a re­vamp that will claim 36% of the com­pa­ny's work­force.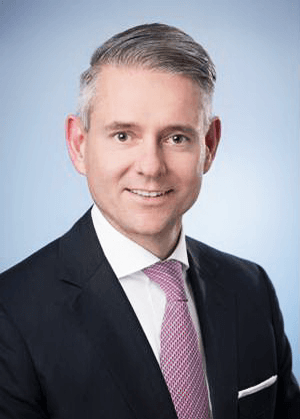 Carsten Brunn
The lay­offs will main­ly hit the biotech's on­col­o­gy team, which slammed the brakes on a Phase I study of SEL-403 in the wake of a pa­tient death and lat­er a clin­i­cal hold. That drug, along­side the whole can­cer pipeline, will now be "de­pri­or­i­tized" in fa­vor of its lead drug, SEL-212 for chron­ic re­frac­to­ry gout.
The news trig­gered a 21% plunge for Se­lec­ta's stock $SELB, which nev­er re­cov­ered from a pre­cip­i­tous fall last Oc­to­ber when it halt­ed the can­cer study.
Now at the tail end of Phase II, SEL-212 com­bines Se­lec­ta's sig­na­ture nanopar­ti­cle de­signed to blunt un­want­ed im­mune re­spons­es with pe­gadri­c­ase, a pe­gy­lat­ed for­mu­la­tion of the en­zyme uri­c­ase.
Next, the com­pa­ny wants to go head-to-head with Krys­texxa, an FDA-ap­proved ther­a­py mar­ket­ed by Hori­zon Phar­ma, hop­ing to show that its drug is su­pe­ri­or in low­er­ing uric acid for gout pa­tients. The tri­al is slat­ed to be­gin this quar­ter, ide­al­ly with a Phase III to fol­low right when the re­sults come in at the end of the year.
Mean­while, CEO Brunn will al­so steer the re­main­ing team — in col­lab­o­ra­tion with the Eu­ro­pean re­search group CureCN — in­to pre­clin­i­cal tox­i­col­o­gy stud­ies for a com­bi­na­tion of Se­lec­ta's im­mune tol­er­ance plat­form with AAV gene ther­a­py, prep­ping for clin­i­cal en­try with­in the year.
That's all in the plans laid out back when the biotech launched out of the labs of MIT in­ves­ti­ga­tor Robert Langer, Omid Farokhzad and Ul­rich von An­dri­an of the Har­vard Med­ical School. But the ini­tial po­ten­tial in us­ing the plat­form tech to guide an im­mune at­tack now seems out the win­dow.
"We in­tend to fo­cus on ex­e­cut­ing our strate­gic pri­or­i­ties, ad­vanc­ing our Imm­TOR plat­form, and grow­ing our strate­gic part­ner­ships," Brunn said in a state­ment. "The re­struc­tur­ing was a dif­fi­cult de­ci­sion and I want to per­son­al­ly thank all those who are af­fect­ed for all their con­tri­bu­tions to Se­lec­ta."