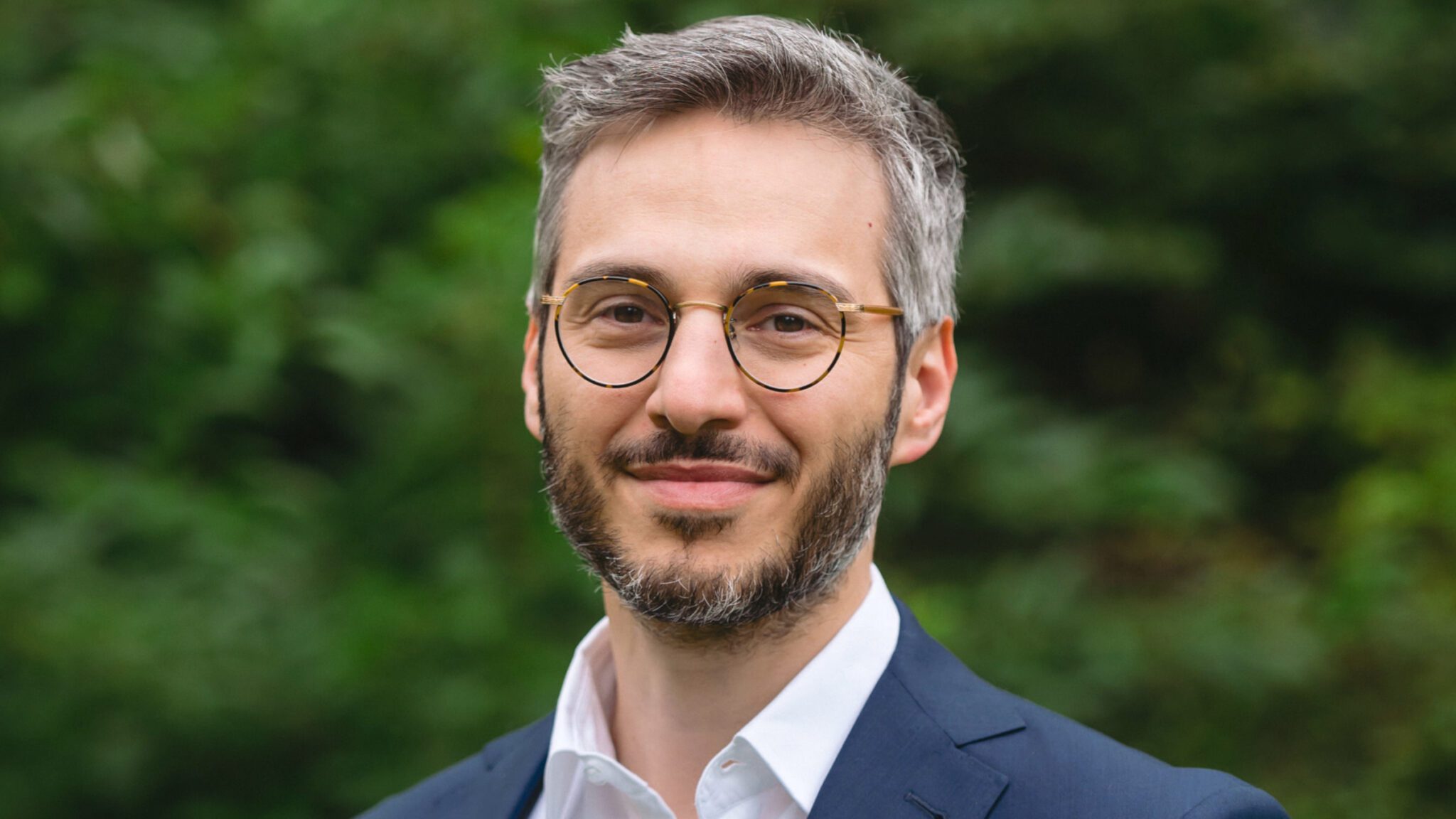 Roberto Bellini, Bellus Health CEO
UP­DAT­ED: Bel­lus says its Mer­ck cough ri­val passed a PhI­Ib test af­ter ear­li­er flop, but in­vestors can't make up their minds
A lit­tle over a year af­ter flop­ping out of the chron­ic cough game and leav­ing Mer­ck as the sole play­er, Bel­lus Health is say­ing it's back in con­tention.
The Cana­di­an biotech tout­ed a Phase IIb in­ter­im analy­sis Mon­day morn­ing it de­scribed as pos­i­tive, say­ing that "at least one dose" of its ex­per­i­men­tal chron­ic cough drug post­ed a clin­i­cal­ly mean­ing­ful re­duc­tion in place­bo-ad­just­ed 24-hour cough fre­quen­cy af­ter four weeks. It's a re­sult that comes rough­ly 15 months af­ter an­oth­er Phase II tri­al re­port­ed a miss on all four dos­es, send­ing shares $BLU down more than 75% at the time.
Bel­lus, how­ev­er, re­port­ed ex­act­ly ze­ro da­ta, and the press re­lease an­nounc­ing the re­sults was vague. The biotech said on­ly that an in­de­pen­dent team re­port­ed the re­sults met a "pre­de­fined strin­gent prob­a­bil­i­ty thresh­old for clin­i­cal ef­fi­ca­cy."
"We be­lieve the en­cour­ag­ing SOOTHE Phase IIb tri­al in­ter­im analy­sis will en­able us to ac­cel­er­ate the plan­ning for our Phase III pro­gram while await­ing SOOTHE fi­nal re­sults," CEO Rober­to Belli­ni said in a state­ment. "With tri­al en­roll­ment pro­gress­ing as planned, we an­tic­i­pate an­nounc­ing topline da­ta in the fourth quar­ter of 2021."
It wasn't im­me­di­ate­ly clear when Bel­lus would launch the Phase III, or which of the dos­ing lev­els passed the Phase IIb test. In an emailed state­ment to End­points News, the com­pa­ny said it has not put out guid­ance for the Phase III study and will not be dis­clos­ing the dos­ing lev­el that hit the pri­ma­ry un­til the topline da­ta are re­leased.
"All we can dis­close at this time is the fact that at least one dose (and up to 3 dos­es) has met" the ap­pro­pri­ate re­duc­tion lev­els, a spokesper­son said in an email.
In­vestors, though, ap­peared to cheer the news — at least ear­ly on. In the im­me­di­ate wake of the an­nounce­ment Bel­lus stock moved up more than 35% but lev­eled off to flat af­ter Mon­day's open­ing bell.
Bel­lus' new da­ta come from a study that looked at a dif­fer­ent pa­tient pop­u­la­tion than its pre­vi­ous fail­ure. The tri­al looked at pa­tients with at least 25 coughs per hour, a cri­te­ri­on that was not in­clud­ed in the old­er study but was an area where some da­ta had sug­gest­ed the pro­gram might be more ef­fec­tive.
Re­searchers re­cruit­ed 300 pa­tients and ran­dom­ized them in­to three treat­ment arms — Bel­lus dropped the third-high­est dose, out of the orig­i­nal four — and a place­bo group, mak­ing this study about five times larg­er than the last. The com­pa­ny al­so made sure to spread out the num­ber of se­vere cough pa­tients, or those de­fined as ex­pe­ri­enc­ing at least 45 coughs per hour, even­ly across the four groups.
In­vestors will have a bet­ter idea of just how good the new da­ta are once Bel­lus reads out topline da­ta lat­er this year, but re­sults from a sub­group in the old­er tri­al may give some in­sight. Look­ing at 31 pa­tients with a cough fre­quen­cy at or above the me­di­an of 32.4 coughs per hour, the Bel­lus pro­gram re­duced awake cough fre­quen­cy by 28% to 32% across all four dos­es.
Though the end­points were slight­ly dif­fer­ent, fig­ures any­where close to that in the new study would come in high­er than Mer­ck's gefapix­ant pro­gram, which is cur­rent­ly un­der FDA re­view. Cross-tri­al com­par­isons are al­ways a risky busi­ness, but Mer­ck reg­is­tered on­ly an 18.5% es­ti­mat­ed rel­a­tive risk re­duc­tion in 24-hour cough fre­quen­cy with a p-val­ue com­ing in at p=0.041.
This wouldn't prove such a high bar for Bel­lus to cross. It's al­so worth not­ing that the two pro­grams are the same class of drug — P2X3 re­cep­tor an­tag­o­nists — and Mer­ck's re­sults came from a 45-mg dose. The class has been dinged for af­fect­ing a pa­tient's abil­i­ty to taste, with more than half of Mer­ck's high-dose pa­tients re­port­ing taste-re­lat­ed ad­verse events.
Bel­lus, mean­while, test­ed dos­es of 12.5 mg, 50 mg and 200 mg in the tri­al. An­a­lysts will like­ly be watch­ing close­ly for the taste-re­lat­ed side ef­fects here, de­pend­ing on which dose or dos­es passed the new Phase IIb pri­ma­ry. The biotech said on­ly that such events were "lim­it­ed" and "con­sis­tent" with what it's seen in pre­vi­ous stud­ies.
Bel­lus shares have yet to re­cov­er from the 2020 flop as the biotech has hov­ered in pen­ny stock ter­ri­to­ry since peak­ing around $12 last year.
This ar­ti­cle has been up­dat­ed with com­ment from Bel­lus.