Dupix­ent clears PhI­II tri­al in new dis­ease as block­buster looks to ex­pand past Re­gen­eron-Sanofi split
Sanofi and Re­gen­eron may be split­ting up, but their bil­lion-dol­lar ba­by, Dupix­ent, keeps on grow­ing.
Al­ready gross­ing over $2 bil­lion last year based on FDA ap­provals for asth­ma and atopic der­mati­tis and a form of rhi­nos­i­nusi­tis, Dupix­ent may be near­ing a fourth in­di­ca­tion: Eosinophilic esophagi­tis (EoE), an in­flam­ma­to­ry dis­ease marked by the buildup of white blood cells in the esoph­a­gus and which af­fects around 160,000 US pa­tients an­nu­al­ly.
On Fri­day, the com­pa­nies an­nounced the first part of their Phase III EoE tri­al met both pri­ma­ry end­points and all sec­ondary end­points. Across 81 pa­tients, those on the Dupix­ent arm saw a 69% drop in dis­ease sever­i­ty, as mea­sured by a pa­tient sur­vey called the Dys­pha­gia Symp­tom Ques­tion­naire, com­pared to a 32% drop in the place­bo arm. The Dupix­ent pa­tients al­so saw a 60% re­duc­tion in eosinophils – the white blood cells whose buildup dri­ves the dis­ease – in their esoph­a­gus, com­pared to 5% in the con­trol group.
Ad­verse event re­ports were 86% in the drug arm and 82% in the place­bo.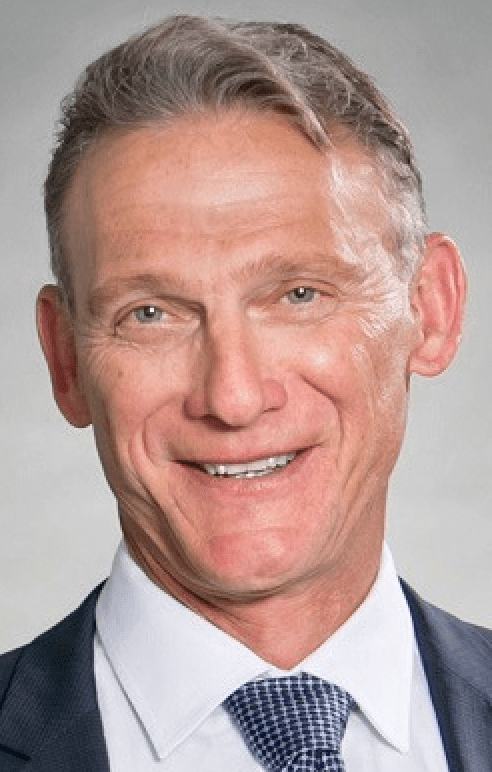 John Reed Sanofi
"These da­ta demon­strate Dupix­ent's po­ten­tial to con­tin­ue to ad­dress treat­ment gaps across the spec­trum of type 2 in­flam­ma­to­ry dis­eases as com­mon as asth­ma and as rare as eosinophilic esophagi­tis," Sanofi R&D chief John Reed said in a state­ment.
Dupix­ent had been de­vel­oped as part of a part­ner­ship be­tween Sanofi and Re­gen­eron that be­gan in 2013, and was seen as the key suc­cess of that deal when the pair be­gan de­cou­pling last year and, this week, when Sanofi sig­naled it would sell off the vast ma­jor­i­ty of its 23.2 mil­lion Re­gen­eron shares.
Al­though asth­ma and eczema are like­ly to re­main Dupix­ent's bread-and-but­ter mar­kets, the $5 to $10 bil­lion peak sales es­ti­mates that some an­a­lysts have pegged for the drug are de­pen­dent in part on ap­prov­ing new in­di­ca­tions, par­tic­u­lar­ly as JAK in­hibitors look to nab more of the mar­ket. The drug was ap­proved for chil­dren be­tween the ages of 6 and 11 with atopic der­mati­tis this week. Tri­als are al­so un­der­way for pruri­go nodu­laris, chron­ic spon­ta­neous ur­ticaria and bul­lous phemphigold.
Dupix­ent, an IL-13/IL-4 in­hibitor, would have few ri­vals for EoE, a con­di­tion that is gen­er­al­ly treat­ed with di­et, steroids and acid sup­pres­sors. The tri­al still has two more parts to it, in­clud­ing dif­fer­ent dos­ing and ex­tend­ed treat­ment.