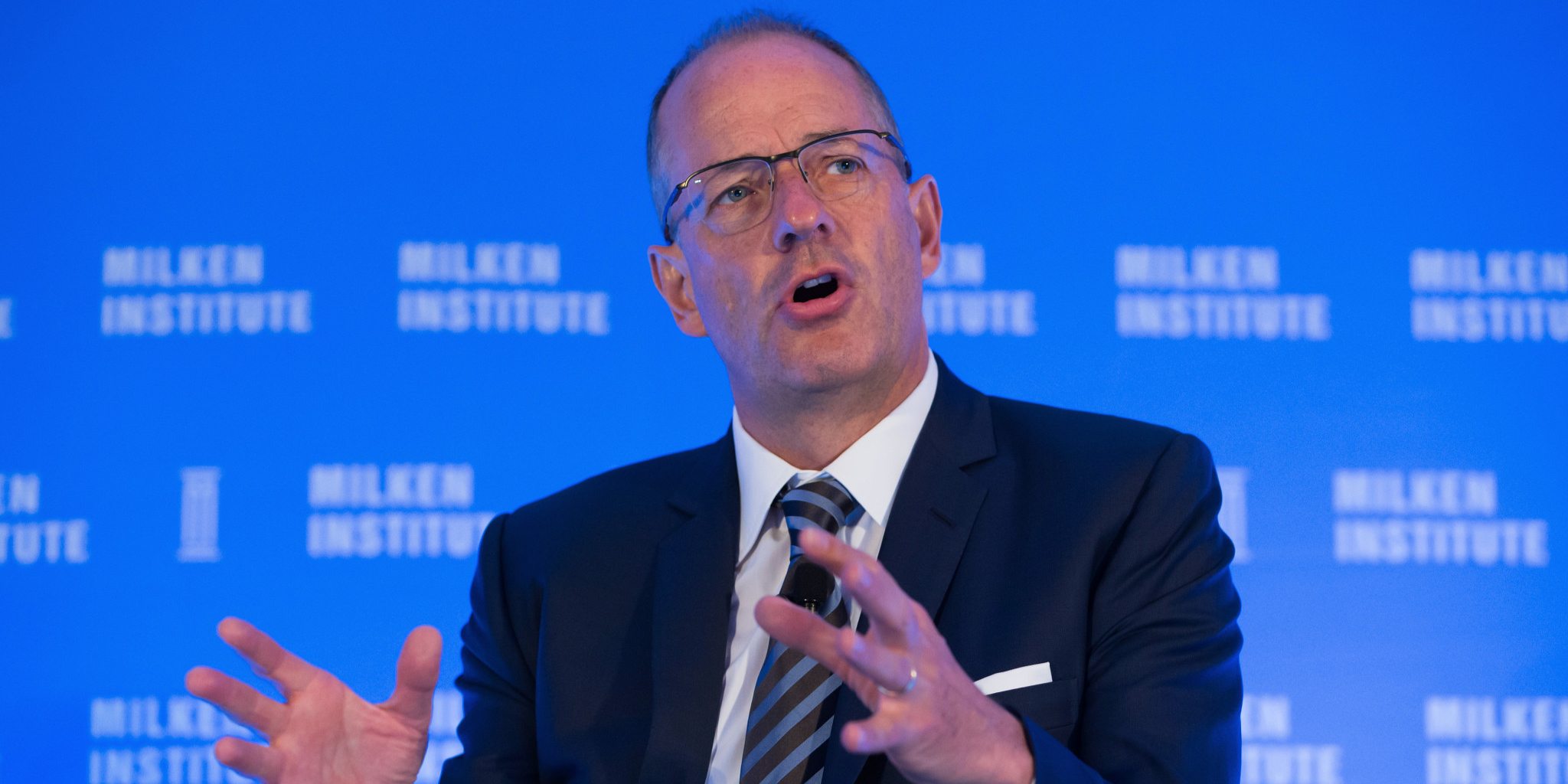 Andrew Witty (Credit: Bloomberg)
Ex-GSK chief An­drew Wit­ty sum­moned back to the front­lines of vac­cine de­vel­op­ment at em­bat­tled WHO
Dur­ing his 10-year tenure at Glax­o­SmithK­line, An­drew Wit­ty made vac­cines one of his sig­na­ture ar­eas of fo­cus, lead­ing the phar­ma gi­ant to an ap­proval for an in­fluen­za vac­cine dur­ing the H1N1 pan­dem­ic and bag­ging No­var­tis' vac­cine unit in an as­set swap be­fore he re­tired in 2017.
Now, two years in­to his new ca­reer man­ag­ing drug ben­e­fits, Wit­ty is back in the front­lines of the race against a dead­ly virus in­fil­trat­ing the world.
The WHO has asked Wit­ty to co-lead a glob­al ef­fort to "ac­cel­er­ate the de­vel­op­ment of a Covid-19 vac­cine," ac­cord­ing to Op­tum. He will thus be tak­ing a leave of ab­sence from the phar­ma­cy ben­e­fits man­ag­er, where he is CEO.
Wit­ty, whose ap­point­ment will be ef­fec­tive April 20, is step­ping up at a tu­mul­tuous time.
Just hours ago, Pres­i­dent Trump pub­licly chas­tised the UN agency, ac­cus­ing it of "se­vere­ly mis­man­ag­ing and cov­er­ing up the spread of the coro­n­avirus," and made the stun­ning an­nounce­ment that the US would sus­pend its con­tri­bu­tion to the WHO. Its $400 mil­lion con­tri­bu­tion in 2019 made up 15% of the or­ga­ni­za­tion's bud­get last year.
That's while the WHO is prepar­ing to launch an ap­peal for well over $1 bil­lion to fund op­er­a­tions against the coro­n­avirus world­wide.
It's un­clear yet what Wit­ty's ex­act role will be. But last week the WHO re­leased a draft blue­print for a pos­si­ble in­ter­na­tion­al tri­al to eval­u­ate mul­ti­ple vac­cines con­cur­rent­ly. Un­der that frame­work, in­ves­ti­ga­tors can ex­pect to know the ben­e­fits and risks with­in 3 to 6 months of the can­di­date en­ter­ing the tri­al, the out­line read.
Whether that time­line is re­al­is­tic will be up for de­bate, as crit­ics have cast doubt on Sanofi and GSK's promise to make a vac­cine avail­able in a year. Con­sid­er­ing that some side ef­fects take 6 to 12 months to de­vel­op, an ap­proval may not come for two years — and even that would be con­sid­ered in­cred­i­bly fast, an ex­pert con­sult­ed by SVB Leerink said.
The blue­print sug­gest­ed a steer­ing com­mit­tee and a da­ta mon­i­tor­ing com­mit­tee to over­see the study, gov­ern­ing the adap­tive as­pects of the study. Op­tum de­clined to make Wit­ty avail­able for an in­ter­view.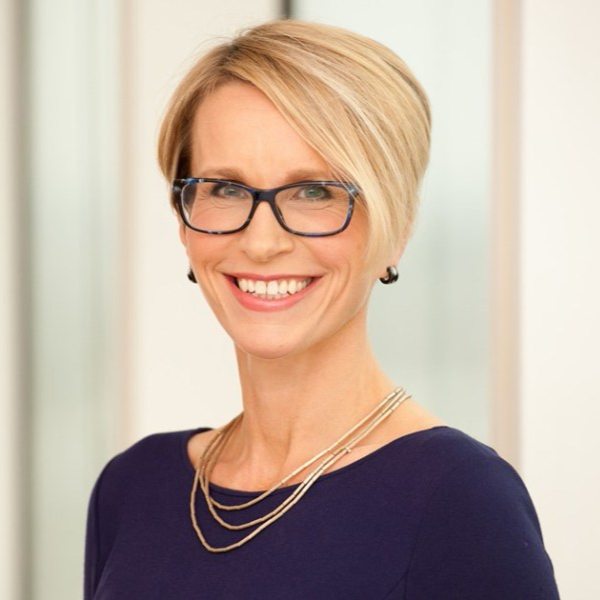 Em­ma Walm­s­ley GSK
Em­ma Walm­s­ley, Wit­ty's suc­ces­sor at GSK, has said that the world's go­ing to need more than one vac­cine to meet the enor­mous de­mand.
Echo­ing that point, the WHO has brought to­geth­er a group of ex­perts to work on vac­cine de­vel­op­ment. In a pub­lic state­ment, the group pledged to "con­tin­ue ef­forts to strength­en the un­prece­dent­ed world­wide col­lab­o­ra­tion, co­op­er­a­tion and shar­ing of da­ta al­ready un­der­way." Tal Zaks of Mod­er­na, Xue­feng Yu of CanSi­no Bi­o­log­ics, Kate Brod­er­ick of In­ovio — rep­re­sent­ing the first three groups to bring a vac­cine in­to hu­man test­ing — were in the group, which al­so fea­tured Sanofi's John Shiv­er and of­fi­cials from the FDA and NIH.