Faced with a PhI­II flop in NASH, Gilead is se­quenc­ing 15,000 pa­tients to find new drugs
Now well in­to its cam­paign to de­vel­op a new cock­tail ther­a­py for NASH — which has ini­tial­ly proved un­suc­cess­ful in its first piv­otal study — Gilead is go­ing back to the ge­net­ic draw­ing board in search of some added in­spi­ra­tion.
The big biotech has struck a deal with the Renown In­sti­tute for Health In­no­va­tion, of­fer­ing to foot the bill for their work se­quenc­ing the genes of 15,000 peo­ple with NASH and non­al­co­holic fat­ty liv­er dis­ease and com­pare them against a back­drop of 40,000 healthy peo­ple in Neva­da.
NASH presents a grow­ing mar­ket op­por­tu­ni­ty around the globe, and Gilead long ago forged its rep as an in­no­va­tor in the clin­ic — though many from the orig­i­nal lead­er­ship team have now left the com­pa­ny. Its lead late-stage NASH drug selon­sert­ib has been a flop in Phase III.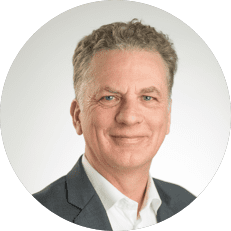 John McHutchi­son Gilead
The new guard, though, is ready to go deep to find some­thing that works.
"Com­bin­ing the se­quenc­ing of pro­tein cod­ing DNA, with ex­ten­sive elec­tron­ic health record da­ta will en­able a deep analy­sis of the roles of ge­net­ics and en­vi­ron­ment in NASH in­ci­dence and pro­gres­sion," said John McHutchi­son, the CSO at Gilead Sci­ences. "The analy­sis of these large datasets in col­lab­o­ra­tion with Renown IHI could help iden­ti­fy ge­net­ic vari­ants that im­pact the risk of de­vel­op­ing NASH and there­by ad­vance the dis­cov­ery and de­vel­op­ment of new treat­ments for this dis­ease."