Gilead wa­gers $109M — cash — that this biotech can il­lu­mi­nate a drug dis­cov­ery path point­ed straight in­to the kid­ney
By any ob­jec­tive mea­sure, Gilead has learned as much or more than vir­tu­al­ly any oth­er bio­phar­ma play­er about the liv­er. Now they're go­ing deep­er, much deep­er, in­to the kid­ney with the help of a Cam­bridge, MA-based biotech you may have for­got­ten about.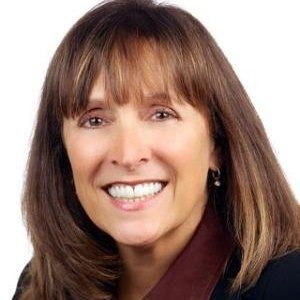 Ab­bie Cel­niker
In a new dis­cov­ery pact be­ing un­veiled Wednes­day morn­ing, the big biotech $GILD is com­mit­ting $109 mil­lion — in cash — to start work with a biotech few in the glob­al in­dus­try will like­ly re­call off hand. Goldfinch Bio, a clas­sic Third Rock start­up craft­ed un­der the lead­er­ship of Ab­bie Cel­niker, has been build­ing what it rather grand­ly calls the Kid­ney Genome At­las to gath­er to­geth­er a trea­sure trove of ge­net­ics and clin­i­cal da­ta de­vot­ed en­tire­ly to the kid­ney. And they've added a bi­ol­o­gy plat­form of kid­ney cells and "organoids" to find drugs that can hit the pre­ci­sion tar­gets they've iden­ti­fied.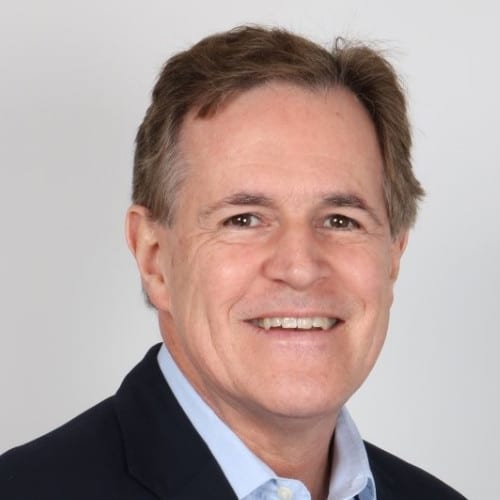 Tony John­son
Now helmed by Tony John­son, an As­traZeneca vet­er­an who had worked with Mene Pan­ga­los' group in the UK, this is Goldfinch's first big re­search al­liance. Af­ter get­ting $55 mil­lion in A round mon­ey close to 3 years ago, the com­pa­ny qui­et­ly added $29 mil­lion more to ex­tend the run­way through the tech build­out.
They are aim­ing at the clin­ic, us­ing their ge­net­ics ex­per­tise and bi­ol­o­gy to avoid the mul­ti­ple mishaps that have oc­curred with kid­ney drug R&D in the past.
"We an­tic­i­pate val­i­dat­ing the first tar­get next year," John­son tells me, then it's on to the first mol­e­cule and in­to the clin­ic.
Gilead's cash com­mit­ment — $50 mil­lion up­front, $5 mil­lion for eq­ui­ty and $54 mil­lion for re­search sup­port to flesh out its work specif­i­cal­ly on di­a­bet­ic kid­ney dis­ease — is an un­usu­al­ly large cash com­mit­ment for a dis­cov­ery deal, which helps ex­plain the over­sized $1.95 bil­lion in biobucks on the ta­ble for up to 5 pro­grams.
The deal doesn't cap the work at 5 drugs, but it's a handy way to out­line the up­side.
For Gilead, it's a way to build out a seg­ment of the pipeline that hasn't re­ceived a lot of at­ten­tion. John­son notes a mid-stage pro­gram for an ASK1 drug in fi­bro­sis, where the com­pa­ny has been cen­tered on a va­ri­ety of ther­a­pies. A Gilead spokesman tells me:
We have been study­ing kid­ney dis­ease pre­clin­i­cal­ly and clin­i­cal­ly for sev­er­al years. Our pipeline builds up­on our ex­per­tise in the fields of in­flam­ma­tion and fi­bro­sis bi­ol­o­gy. These are process­es in­volved in a num­ber of kid­ney dis­eases in­clud­ing DKD, lu­pus nephri­tis and oth­er con­di­tions. Our aim is to de­vel­op nov­el dis­ease mod­i­fy­ing ther­a­pies for pa­tients with kid­ney dis­eases as we grow our pres­ence in in­flam­ma­tion and fi­bro­sis.
Gilead's $5 mil­lion for eq­ui­ty makes it part of the syn­di­cate now. John­son says they'll be think­ing more about the right time for an IPO as they get clos­er to proof of con­cept da­ta on new drugs. In the mean­time, they've been build­ing some strength on the AI side, look­ing to cre­ate a com­pu­ta­tion­al group that can plumb the da­ta they've been gath­er­ing to help spot­light tar­gets and drugs.
If this all works out, the next 3 years at Goldfinch will be a lot more noisy than the last 3.