GSK re­ports its long-act­ing HIV PrEP tops Gilead­'s Tru­va­da — again
GSK sub­sidiary Vi­iV Health­care is notch­ing an­oth­er win on its score­card for cabote­gravir, the long-act­ing in­jectable it hopes can sup­plant Gilead's dai­ly pill for HIV pre­ven­tion.
The com­pa­ny re­port­ed back in Ju­ly that a head-to-head study showed that cabote­gravir is 66% more ef­fec­tive than Gilead's Tru­va­da among men and trans­gen­der women who have sex with men. Now, a sec­ond tri­al sug­gests that the su­pe­ri­or­i­ty al­so holds true in women.
The new da­ta beef up the pack­age Vi­iV plans to take to the FDA — once it hears back on the re­filed ap­pli­ca­tion for its once-re­ject­ed month­ly treat­ment reg­i­men.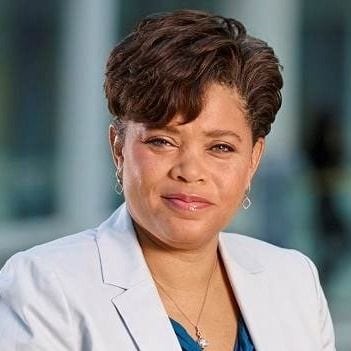 Kim­ber­ly Smith
At an in­ter­im analy­sis from HPTN 084, con­duct­ed through the HIV Pre­ven­tion Tri­al Net­work, the da­ta safe­ty mon­i­tor­ing board in­di­cat­ed that the drug met its pri­ma­ry end­point and rec­om­mend­ed that the tri­al be un­blind­ed. When com­pared to Tru­va­da 200 mg and 300 mg dai­ly, which is the cur­rent stan­dard of care, cabote­gravir was 89% more ef­fec­tive as pre-ex­po­sure pro­phy­lax­is (PrEP) among women.
Drill down to the num­bers, and Vi­iV not­ed that among the 38 women who ac­quired HIV, 34 were tak­ing Tru­va­da, trans­lat­ing to an HIV in­ci­dence rate of 1.79% com­pared to 0.21% in the cabote­gravir arm.
It ap­pears to show an even big­ger ben­e­fit than what's shown in HPTN 083, the com­pan­ion study fo­cus­ing on men and trans­gen­der women who have sex with men. There, with 0.41% in­ci­dence rate in the in­jec­tion group and 1.22% in the pill group, the dif­fer­ence was 66%.
HPTN 084 en­rolled vol­un­teers in Botswana, Kenya, Malawi, South Africa, Swa­ti­ni, Ugan­da and Zim­bab­we. Women in the re­gion bear a dis­pro­por­tion­ate bur­den of the HIV epi­dem­ic, pro­to­col chair Sinead De­lany-Moretl­we said.
My­ron Co­hen, a co-prin­ci­pal in­ves­ti­ga­tor, echoed her in call­ing the com­bined re­sults from the two tri­als "land­mark find­ings"
"Women need more ef­fec­tive choic­es for HIV pre­ven­tion," Kim­ber­ly Smith, head of R&D at Vi­iV, said in a state­ment. "If ap­proved, long-act­ing cabote­gravir will pro­vide an op­tion that re­duces the num­ber of an­nu­al dos­ing days from 365 to six. In ad­di­tion, long-act­ing cabote­gravir can be dis­crete­ly ad­min­is­tered and may em­pow­er women to re­duce their risk of HIV ac­qui­si­tion with­out the need for ne­go­ti­a­tion with their sex­u­al part­ner."
Vi­iV has been test­ing cabote­gravir to both treat and pre­vent HIV. In the treat­ment set­ting, the drug is com­bined with J&J's rilpivirine and de­signed for a sub­set of pa­tients — es­ti­mat­ed to be around 10% to 15% — who are al­ready vi­ro­log­i­cal­ly sup­pressed, have nev­er ex­pe­ri­enced vi­ro­log­i­cal fail­ures, and have not de­vel­oped re­sis­tance to ei­ther of the in­gre­di­ents.
The FDA is re­view­ing the two-drug treat­ment, dubbed Cabe­nu­va, af­ter is­su­ing a com­plete re­sponse let­ter in late De­cem­ber for its first sub­mis­sion. Vi­iV ex­pects a new de­ci­sion in ear­ly 2021.