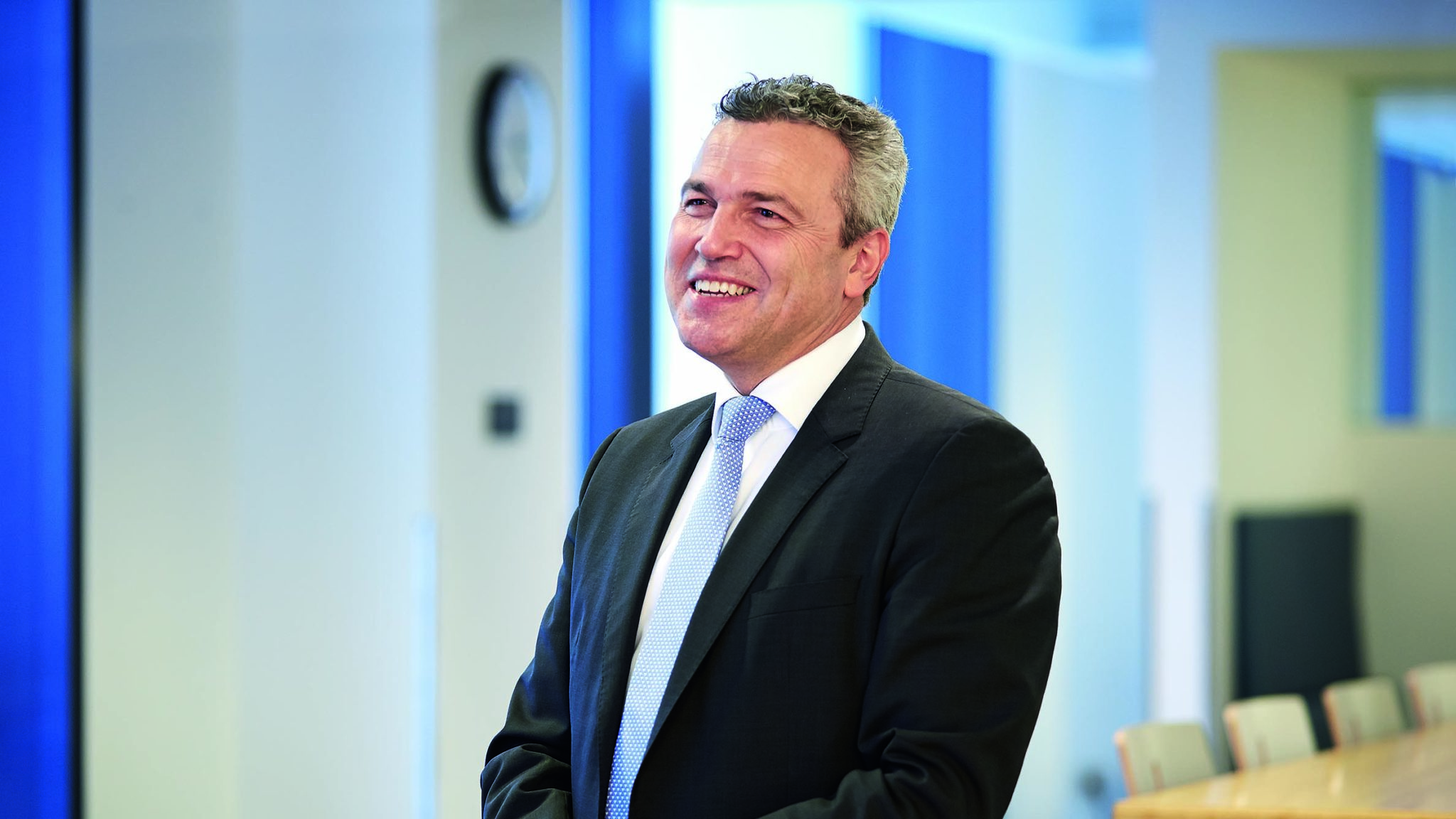 If you were a can­cer pa­tient, where would you rather be — the Unit­ed States or Eu­rope?
LON­DON — Frus­trat­ed by the lack of leg­is­la­tion im­ple­ment­ed to low­er soar­ing drug prices in the Unit­ed States — a key is­sue that has elicit­ed out­rage across both ends of the po­lit­i­cal spec­trum — the White House re­cent­ly is­sued a re­port sug­gest­ing that US drug prices aren't un­rea­son­able, it's that de­vel­oped na­tions aren't pay­ing their fair share.
"These prac­tices abroad dis­pro­por­tion­ate­ly cost U.S. pa­tients and tax­pay­ers be­cause they pre­vent the Unit­ed States from un­der­tak­ing do­mes­tic poli­cies to low­er drug prices with­out slow­ing down the pace at which new and bet­ter prod­ucts en­ter the mar­ket," the re­searchers wrote.
"We find that if free-rid­ing abroad was re­duced and for­eign rel­a­tive drug prices re­flect­ed rel­a­tive GDP per capi­ta, to­tal in­no­va­tor rev­enues from those coun­tries would have been $194 bil­lion high­er in 2017, rais­ing glob­al rev­enues by 42 per­cent. Re­duc­ing for­eign price con­trols would in­crease prof­its and in­no­va­tion, there­by lead­ing to greater com­pe­ti­tion and low­er prices for U.S. pa­tients."
The re­port large­ly echoes some of the crit­i­cism levied by the bio­phar­ma in­dus­try, which has long thrived in a lais­sez-faire US pric­ing ecosys­tem. In­dus­try in­sid­ers have per­sis­tent­ly ar­gued that gov­ern­ment in­ter­ven­tion in­to pric­ing will sti­fle in­no­va­tion, even as law­mak­ers work on a laun­dry list of dif­fer­ent pro­pos­als to low­er drug prices.
End­points News dis­cussed the find­ings of the re­port with Ru­ud Dob­ber, who heads up the bio­phar­ma­ceu­ti­cals busi­ness unit at British drug­mak­er As­traZeneca.
The in­ter­view has been con­densed and light­ly edit­ed for clar­i­ty.
On the is­sue of drug pric­ing, a re­cent re­port sug­gest­ed that Eu­rope is not pay­ing enough for Amer­i­can phar­ma­ceu­ti­cal in­no­va­tion. What do you think?
I got the re­port last night; it was a sur­prise for the whole in­dus­try. What I saw this morn­ing, was that it was is­sued by the White House. You can ar­gue and — we are quite vo­cal about that — that per­haps prices in the Unit­ed States are a lit­tle bit too high.
But equal­ly, the prices in most Eu­ro­pean mar­kets are far too low. And that's not a very pop­u­lar mes­sage to the Eu­ro­pean gov­ern­ments — but it's a fact of life. And so in that sense, I was smil­ing a lit­tle bit when I saw the head­lines com­ing in. Be­cause in all my years as a Eu­ro­pean — as you prob­a­bly hear from my ac­cent — I've worked here for a long time and have been re­spon­si­ble for the Eu­ro­pean busi­ness.
It is from time to time very frus­trat­ing that gov­ern­ments are pre­vent­ing the ac­ces­si­bil­i­ty of drugs based on just eco­nom­ic mod­els and not look­ing at the pa­tients.
We have seen al­so, in this beau­ti­ful coun­try, the UK, a cou­ple of ex­am­ples where it is a painful ex­er­cise to get prod­ucts like Tagris­so, Lyn­parza, and Fasen­ra on the mar­ket, even though the im­pact on pa­tients is so in­cred­i­bly huge. Now, of course, as a com­pa­ny, we need to show our clin­i­cal val­ue, eco­nom­ic val­ue — but the dis­par­i­ty among Eu­ro­pean mar­kets, in the will­ing­ness to pay is huge. And in some mar­kets, prices are sim­ply too low.
Crit­ics will say that it's less about the prices and more about the way that drugs are re­im­bursed in the two ge­o­gra­phies. In Eu­rope, there are large­ly sin­gle-pay­er sys­tems ne­go­ti­at­ing on be­half of cit­i­zens — and in Amer­i­ca, of course, it's en­tire­ly dif­fer­ent and is much more com­pli­cat­ed than that. Isn't this an ap­ples to or­anges com­par­i­son?
That's a fair point. My team, our or­ga­ni­za­tion in the Unit­ed States, is deal­ing with hun­dreds of pay­ers. It's al­so very fun­da­men­tal that the US is a free pric­ing mar­ket. And com­pe­ti­tion is lit­er­al­ly in the DNA of Amer­i­can so­ci­ety. And the com­pe­ti­tion is fierce. The mo­ment you have an­oth­er prod­uct in the same class of med­i­cines, I can tell you that those ne­go­ti­a­tions are tough. If the com­pe­ti­tion is giv­ing more re­bates, I'm al­most forced to do that. Oth­er­wise, I can get kicked out of the for­mu­la­ry po­si­tion.
In Eu­rope, in that sense, it's a lit­tle bit eas­i­er if you have re­im­burse­ment, be­cause your price is an­chored, you can­not move it up. But if you have the same in­di­ca­tion (as an­oth­er prod­uct) and you're not ex­pand­ing, the price re­mains the same more or less. So this is not an ide­al sys­tem.
Hav­ing said that I ac­tu­al­ly pre­fer the US sys­tem where ac­cess to med­i­cines is at a much faster and high­er lev­el than then in Eu­rope. Fin­gers crossed, if I've got can­cer, I would rather be treat­ed to the Unit­ed States then, for ex­am­ple, in most of the Eu­ro­pean mar­kets, be­cause those prod­ucts are sim­ply not yet avail­able.
Just to play dev­il's ad­vo­cate — I clear­ly don't make any­where close to what you make. So if I were in Amer­i­ca, I doubt I'd be able to af­ford treat­ment!
I think that's the mis­con­cep­tion. So, first of all, there's a large pop­u­la­tion that is com­mer­cial­ly in­sured. Like many com­pa­nies, our work­force in the Unit­ed States peo­ple has very de­cent in­sur­ance cov­er­age. Yes, there is a lit­tle bit of what is called the de­ductible. But all in all, most of the in­di­ca­tions, peo­ple can clear­ly af­ford (treat­ment).
Where the is­sue is a lit­tle bit is in Medicare and I'm first to ad­mit that. If you are a pen­sion­er — over 65 years of age — and you are con­front­ed with a de­ductible of $2,000 to $3,000 be­fore your in­sur­ance is kick­ing in, that's painful. But af­ter that, the pa­tient is not pay­ing any­thing any­more. So there is an is­sue — and we have been very vo­cal as a com­pa­ny in say­ing that the re­bate sys­tem is not sus­tain­able. We are pay­ing bil­lions of dol­lars to the PBMs and we say give those the dol­lars back to the pa­tient.
(Ed­i­tors note: Drug man­u­fac­tur­ers of­ten ar­gue that they raise list prices in the Unit­ed States to ac­count for high­er re­bates that are ne­go­ti­at­ed by PBMs — and that net prices and what the pa­tient on av­er­age pays in cer­tain cas­es are in fact low­er. But when list prices in­crease, that hike is even­tu­al­ly passed on to in­sured pa­tients through co-pay­ments and pre­mi­ums. In ad­di­tion, there is a large pro­por­tion of unin­sured Amer­i­cans — ac­cord­ing to da­ta com­piled by the Kaiser Fam­i­ly Foun­da­tion, 27.9 mil­lion non-el­der­ly in­di­vid­u­als were unin­sured in 2018. Mean­while, even for the in­sured, with new­er more tar­get­ed ther­a­pies car­ry­ing stick­er prices in the hun­dreds of thou­sands of dol­lars, out-of-pock­et ex­pens­es can be rather ex­pen­sive.)