As blue­bird plans its big split, rare dis­ease head An­drew Oben­shain re­cruits Iron­wood vet as CFO
As Nick Leschly counts down his fi­nal month as chief blue­bird — be­fore tak­ing on the new role of 2sev­en­ty CEO — he has un­veiled a key hire and a cou­ple of up­dates.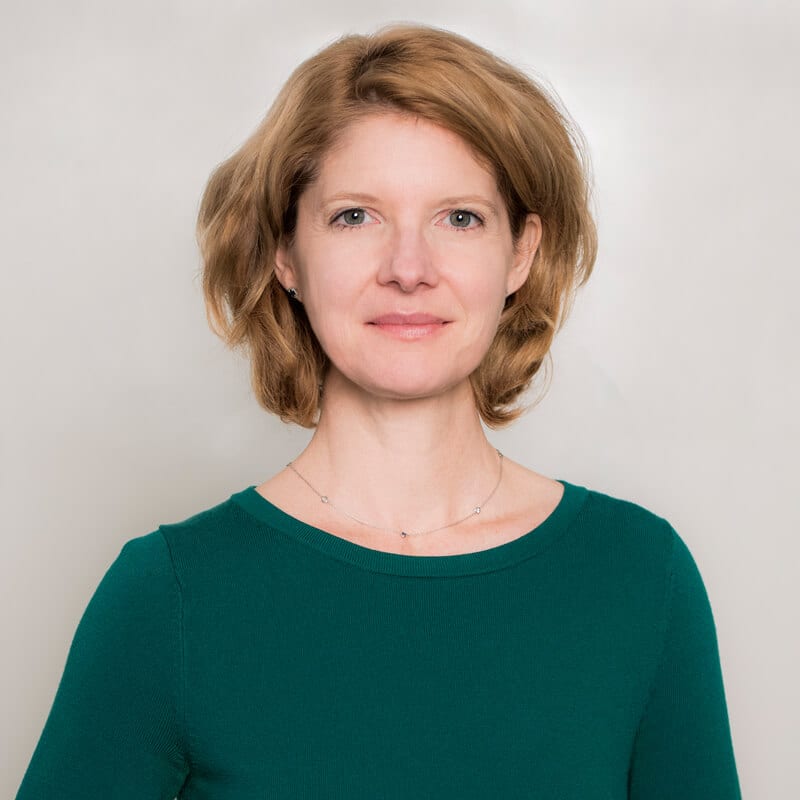 Gi­na Con­syl­man
The planned spin­out, which is now set to take place in mid-Oc­to­ber, will split the cur­rent blue­bird in­to two com­pa­nies, keep­ing the rare dis­ease and gene ther­a­py pipeline un­der the orig­i­nal blue­bird moniker while Leschly steers the ship at on­col­o­gy-fo­cused new­co 2sev­en­ty. Fol­low­ing "an in­tense pe­ri­od" of in­ter­nal prep work, it's time to share plans with out­siders, he said.
That in­cludes a $75 mil­lion pri­vate place­ment by an un­named health­care in­vest­ment fund, which will sup­port "on­go­ing R&D and com­mer­cial­iza­tion" work at both blue­bird and 2sev­en­ty. An SEC fil­ing sug­gests the fund is af­fil­i­at­ed with Bak­er Broth­ers.
Mean­while, the blue­bird team is flesh­ing out the ex­ec­u­tive team that will lead it in­to the fu­ture. An­drew Oben­shain, the long­time Eu­ro­pean chief who's been tapped to lead the new blue­bird, has brought on Gi­na Con­syl­man as CFO. For now, she is still CFO, se­vere ge­net­ic dis­ease — mod­el­ing af­ter Oben­shain's own ti­tle of pres­i­dent, se­vere ge­net­ic dis­ease.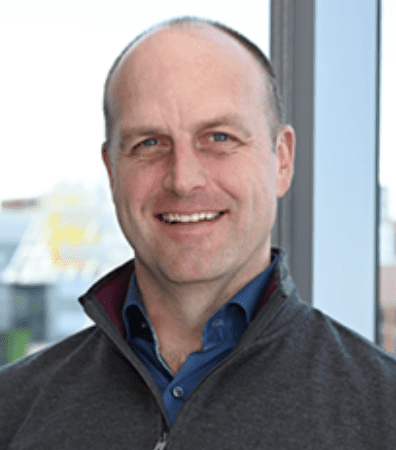 An­drew Oben­shain
"Her pri­or ex­pe­ri­ence in a sim­i­lar spin trans­ac­tion and help­ing lead a suc­cess­ful com­mer­cial or­ga­ni­za­tion through pe­ri­ods of change has al­ready made her an in­valu­able part­ner as we move through an im­por­tant ex­e­cu­tion phase at blue­bird," Oben­shain said in a state­ment, re­fer­ring to the spin­off of Cy­cle­ri­on from Iron­wood, where Con­syl­man served the same role.
An ac­coun­tant by train­ing, her pre­vi­ous stints have brought her to Bio­gen and the tech­nol­o­gy so­lu­tions com­pa­ny Ana­log­ic.
At 2sev­en­ty, Leschly will be ad­vised by Har­vard on­col­o­gist and cell ther­a­py spe­cial­ist Marcela Maus, who's join­ing the board.
With a CAR-T ther­a­py ap­proval un­der its belt for re­lapsed or re­frac­to­ry mul­ti­ple myelo­ma in the Bris­tol My­ers Squibb-part­nered Abec­ma, 2sev­en­ty still has a lot to prove as a nascent on­col­o­gy play­er. Leschly re­cruit­ed three mem­bers of his C-suite to jump with him, al­though a num­ber of oth­er top ex­ecs in the can­cer unit left in the wake of the de­ci­sion to split.
Both com­pa­nies will have lots to prove, es­pe­cial­ly to skep­ti­cal an­a­lysts who doubt their re­spec­tive pipelines will be "ro­bust enough to sus­tain the in­de­pen­dent en­ti­ties."
One thing they won't be lack­ing, though, is mon­ey. When adding the lat­est fi­nanc­ing, Leschly ex­pects to have around $975 mil­lion of cash on hand at the time of sep­a­ra­tion.