In­nate shares crushed on sec­ond big set­back for Bris­tol-My­ers part­nered lir­ilum­ab
In­nate Phar­ma is suf­fer­ing through its sec­ond big set­back of the year on its lead can­cer drug lir­ilum­ab. Back in Feb­ru­ary the French biotech was forced to con­cede that lir­ilum­ab was no bet­ter than a place­bo in fight­ing acute myeloid leukemia. And just be­fore Thanks­giv­ing re­searchers con­ced­ed that the drug com­bined with Bris­tol-My­ers Squibb's Op­di­vo (nivolum­ab) al­so flopped, this time in a study fo­cused on squa­mous cell car­ci­no­ma of the head and neck.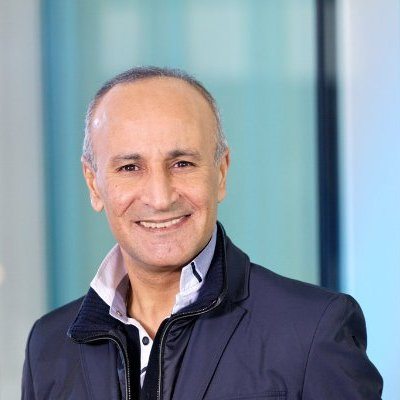 Mond­her Mahjoubi
That would ap­pear to leave In­nate at the end of the de­vel­op­ment path with noth­ing to show for it, some­thing that made their in­vestors dis­tinct­ly un­hap­py. Their stock $IPH on Eu­ronext dropped more than 40%
Bris­tol-My­ers had inked a $465 mil­lion li­cens­ing deal — with $35 mil­lion for the up­front — to part­ner with In­nate.
In­nate, though, hasn't giv­en up on lir­ilum­ab. They plan to show up at ASH in At­lanta in ear­ly De­cem­ber to dis­cuss their lat­est find­ings from the AML study, and where they see a po­ten­tial av­enue for new re­search.
Their an­ti­body is di­rect­ed against what they call in­hibito­ry killer-cell im­munoglob­u­lin-like re­cep­tors, or KIRs, found on nat­ur­al killer cells — a big tar­get in the on­col­o­gy world. By tar­get­ing NK cells and cer­tain T cells, the biotech be­lieves they can kick­start a new ap­proach to killing can­cer cells. By chang­ing on dos­ing, the com­pa­ny sug­gests, they could find a work­able strat­e­gy — though con­vinc­ing oth­ers of that could prove to be a task.
"Clear­ly this is dis­ap­point­ing, but we re­main con­vinced, based on broad pre­clin­i­cal ev­i­dence, that NK cells play an im­por­tant role in can­cer im­muno­sur­veil­lance," not­ed In­nate CEO Mond­her Mahjoubi in a state­ment. "To­geth­er with Bris­tol-My­ers Squibb, our part­ner, we will fur­ther ex­am­ine these da­ta to bet­ter un­der­stand the re­sults and ex­plore whether oth­er com­bi­na­tions should be in­ves­ti­gat­ed."