J&J takes one of its top block­buster prospects to the FDA, in search of a big ap­proval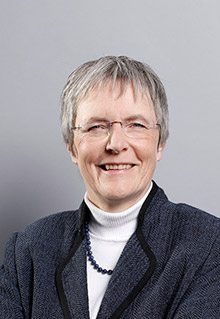 Mor­phoSys CSO Mar­lies Spro­ll
Hot on the heels of a new round of Phase III da­ta show­ing that their IL-23 drug guselkum­ab hand­i­ly beat out Hu­mi­ra in treat­ing se­vere plaque pso­ri­a­sis, J&J has sub­mit­ted the drug for ap­proval at the FDA.
That's good news for Mor­phoSys, which out-li­censed the drug to the phar­ma gi­ant. The biotech now gains a new mile­stone from their deal on this drug, which an­a­lysts be­lieve is a like­ly block­buster-in-the-mak­ing with a multi­bil­lion-dol­lar peak sales es­ti­mate. Last year J&J list­ed this drug, which has dis­tin­guished it­self from ri­vals tied to some se­vere side ef­fects, as one of 10 po­ten­tial block­busters it had in late-stage test­ing.
"If the FDA grants ap­proval, guselkum­ab could be­come the first mar­ket­ed an­ti­body based on Mor­phoSys's pro­pri­etary an­ti­body tech­nol­o­gy – with more than 100 oth­er Mor­phoSys com­pounds cur­rent­ly in de­vel­op­ment," not­ed Mor­phoSys CSO Mar­lies Spro­ll.
This fast-mov­ing field has seen plen­ty of dra­ma over the past year. At one point As­traZeneca and Am­gen thought they were on track with bro­dalum­ab, then in­ci­dents of sui­ci­dal ideation drove Am­gen out and per­suad­ed As­traZeneca to sell rights to the drug to a trou­bled Valeant, which won a re­cent pan­el vote.
In the mean­time, Eli Lil­ly made it on­to the mar­ket with Taltz (ix­ek­izum­ab) with No­var­tis out with the first new con­tender, Cosen­tyx. Mer­ck is still in the clin­ic with MK-3222.
J&J be­lieves it can top the field, and af­ter a re­cent set­back with sirukum­ab, they'll like­ly push it hard once it hits the mar­ket.