More Sen­a­tors ac­cuse Marathon CEO Aronin of ex­ploit­ing Duchenne MD pa­tients as well as FDA's or­phan in­cen­tives
A group of US Sen­a­tors is tight­en­ing the screws on Marathon Phar­ma­ceu­ti­cals in the wake of the lat­est drug pric­ing scan­dal.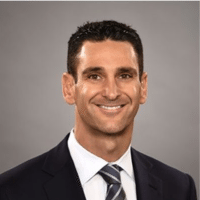 Jef­frey Aronin, Marathon
Just weeks af­ter Marathon CEO Jeff Aronin man­aged to out­rage a host of Duchenne mus­cu­lar dy­s­tro­phy fam­i­lies and Ver­mont Sen­a­tor Bernie Sanders with his de­ci­sion to price a cheap, gener­ic steroid at $89,000 a year af­ter fi­nagling an FDA ap­proval and some lu­cra­tive in­cen­tives specif­i­cal­ly tai­lored to the dis­ease, a group of US Sen­a­tors has come to­geth­er to step up de­mands for an­swers from the com­pa­ny about what it ac­tu­al­ly spent to prep this ther­a­py for an ap­proval.
"Marathon ex­ec­u­tives have de­fend­ed the price of the drug," the sen­a­tors wrote, "ar­gu­ing that oth­er treat­ments for "or­phan dis­eases" — those that af­fect few­er than 200,000 na­tion­wide — cost more than $300,000. Marathon's Chief Fi­nan­cial Of­fi­cer has stat­ed that Em­flaza is "mod­est­ly priced for an or­phan drug." While this is true, or­phan drugs for rare dis­eases are gen­er­al­ly not old com­pounds that have been used to treat such rare dis­ease for decades.
They added: "We are con­cerned that Marathon's pric­ing un­fair­ly ex­ploits the DMD pa­tient pop­u­la­tion and the FDA's or­phan drug in­cen­tives."
This group in­cludes sev­en De­moc­rats, such as Pat­ty Mur­ray, Al Franken and Corey Book­er, along with in­de­pen­dent An­gus King. And they fol­lowed up with a de­tailed list of ques­tions about how much Marathon spent to de­vel­op de­flaza­cort for the US mar­ket.
As I re­port­ed with­in days of the ap­proval, Marathon's boast about its ex­ten­sive R&D ef­fort — the "heavy lift­ing" need­ed to win over the FDA which would take years of mar­ket­ing to cov­er — was thin cam­ou­flage for a rel­a­tive­ly mi­nor af­fair in­volv­ing a group of pre­clin­i­cal and clin­i­cal stud­ies that could be eas­i­ly cov­ered with the sale of the drug to a small part of the pa­tient pop­u­la­tion for the past year.
The furor over de­flaza­cort has fo­cused new at­ten­tion on how easy it is for bio­phar­ma com­pa­nies to game the FDA in com­plete­ly le­gal ways. In this case, Marathon took a steroid that's been sold for around a thou­sand dol­lars a year to pa­tients in coun­tries around the world — as well as a num­ber of pa­tients and fam­i­lies in the US — and ma­neu­vered it to an OK as an or­phan drug, win­ning reg­u­la­tors' ap­proval and snag­ging a pri­or­i­ty re­view vouch­er.
The last PRV was sold for $125 mil­lion just days ago and one fetched $350 mil­lion.
Pinned by crit­ics as the lat­est prof­i­teer to gouge pa­tients, Aronin sud­den­ly de­cid­ed to "pause" the launch of de­flaza­cort as he claimed that it was time to re­flect on the price and con­sult with stake­hold­ers. At the same time, the CEO went un­der­ground, re­fus­ing in­ter­views and pub­lic ap­pear­ances with Duchenne fam­i­lies.
The con­tro­ver­sy ar­rived at pre­cise­ly the worst pos­si­ble time for the trade group PhRMA, which has been try­ing to dis­tin­guish its mem­bers from price gougers like the no­to­ri­ous Mar­tin Shkre­li, who out­raged mil­lions by jack­ing up the price of gener­ic Dara­prim by more than 5000%. But that's ex­act­ly the same for­mu­la that Aronin used, and he's cur­rent­ly a board mem­ber of PhRMA, which is spend­ing tens of mil­lions of dol­lars in a PR cam­paign aimed at win­ning over the pub­lic at a time that drug prices have come un­der in­tense scruti­ny.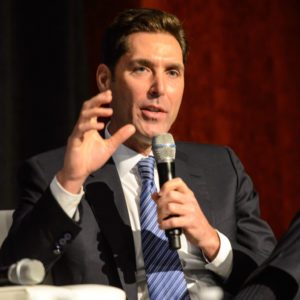 Stephen Ubl
PhRMA CEO Stephen Ubl says the group is now re­view­ing terms for mem­ber­ship, and has sug­gest­ed that Aronin may not be on the board for long.
The con­tro­ver­sy around Marathon shows no signs of sim­mer­ing down any­time soon, even while Aronin hun­kers down in the face of a hur­ri­cane of crit­i­cism in Con­gress.
The CEO has re­fused mul­ti­ple re­quests from me for an in­ter­view. I'll leave it as a stand­ing in­vi­ta­tion, but I'll be sur­prised if he ever re­sponds di­rect­ly.