Penn sci­en­tists cor­rect ge­net­ic flaw in mice fe­tus­es, ex­pand­ing in utero CRISPR reach to lung dis­eases
Re­mem­ber when re­searchers ap­plied CRISPR to ed­it genes of mice fe­tus­es while they are still in the womb, spar­ing them from death by liv­er dis­ease? The same team from the Uni­ver­si­ty of Penn­syl­va­nia has now test­ed the same idea — al­beit with a dif­fer­ent tech­nique — in ge­net­ic lung dis­eases.
In the bur­geon­ing world of gene edit­ing spawned by CRISPR, in utero treat­ment can be seen as a mid­point be­tween ear­ly em­bryo edit­ing (which pass­es the ge­net­ic al­ter­ations to fu­ture gen­er­a­tions) and edit­ing af­ter birth, which can be too late for pa­tients with cer­tain lethal dis­eases.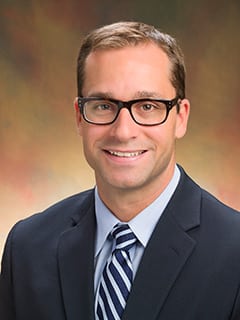 William Per­an­teau
It is one of these con­di­tions that study co-lead­ers Ed­ward Mor­risey and William Per­an­teau set out to thwart in their lat­est proof-of-con­cept study, pub­lished in Sci­ence Trans­la­tion­al Med­i­cine this week. Specif­i­cal­ly, they look at a gene tied to sur­fac­tants, a cru­cial lipopro­tein that re­duces lung sur­face ten­sion and en­ables nor­mal lung func­tion. An SFT­PC mu­ta­tion in hu­mans, as in mice, means new­borns are al­most cer­tain to die with­in hours of birth — and that's what hap­pened with all of the mice in the ex­per­i­ment that were born with the mu­ta­tion.
The team, how­ev­er, man­aged to in­ac­ti­vate the mu­tant gene in some of the fe­tus­es, al­low­ing 7 (out of 87 treat­ed with CRISPR) to sur­vive be­yond 24 hours, in­clud­ing 5 that seemed to re­main healthy for sev­en days.
To specif­i­cal­ly de­liv­er the gene edit­ing reagent to the lungs, the sci­en­tists in­ject­ed it in am­ni­ot­ic flu­id so that with every in­hala­tion, CRISPR would get straight to the ep­ithe­lial cells lin­ing the air­ways. The in­jec­tion took place four days be­fore birth, the equiv­a­lent of hu­mans' third trimester.
They note that this method re­sult­ed in "rel­a­tive­ly uni­form tar­get­ing of most of the ma­jor pul­monary ep­ithe­lial cell types," a po­ten­tial ad­van­tage over post­na­tal in­hala­tions that tend to cause dif­fer­en­tial dis­tri­b­u­tion.
"Giv­en that many con­gen­i­tal lung dis­eases such as cys­tic fi­bro­sis and in­her­it­ed [sur­fac­tant pro­tein] dis­ease are gen­er­al­ly caused by mono­genic mu­ta­tions, they should be ide­al can­di­dates for gene edit­ing tech­nolo­gies," the study au­thors write.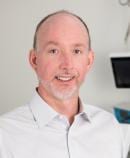 Ed­ward Mor­risey
Like any mouse study, of course, the re­sults are mere­ly signs that re­searchers could pro­ceed with cau­tion. And the re­searchers add that pre­na­tal gene edit­ing can ex­pose the moth­er to risks — some­thing they wouldn't have to wor­ry about in post­na­tal edit­ing. But the re­searchers are clear­ly stoked about the po­ten­tial here.
"The abil­i­ty to cure or mit­i­gate a dis­ease via gene edit­ing in mid to late ges­ta­tion be­fore birth and the on­set of ir­re­versible pathol­o­gy is very ex­cit­ing," Per­an­teau said in a state­ment. "This is par­tic­u­lar­ly true for dis­eases that af­fect the lungs, whose func­tion be­comes dra­mat­i­cal­ly more im­por­tant at the time of birth."