Poised for an FDA pitch, No­var­tis lays out all its PhI­II cards on MS drug sipon­i­mod
No­var­tis re­searchers are lay­ing out all of their Phase III cards for an ex­per­i­men­tal ther­a­py that aims to be­come the first ap­proved for cas­es of sec­ondary pro­gres­sive mul­ti­ple scle­ro­sis, a fate that tends to in­volve every­one di­ag­nosed with the re­laps­ing-re­mit­ting form of the dis­ease.
As we were told ear­li­er, in­ves­ti­ga­tors tracked a sig­nif­i­cant 21% re­duc­tion in the risk of dis­ease pro­gres­sion among pa­tients tak­ing sipon­i­mod (BAF312) af­ter three months, mak­ing the pri­ma­ry goal of the study. The full re­sults pub­lished Thurs­day evening in The Lancet pro­vide a more com­plete por­trait. Sec­on­daries in the study demon­strat­ed the ther­a­py:
Slowed the rate of brain vol­ume loss by 23%.
Lim­it­ed the in­crease of T2 le­sion vol­ume by a mean of about 80%.
Re­duced the an­nu­al re­lapse rate by 55%.
And raised the bar on re­duc­ing dis­ease pro­gres­sion to 26% at month 6.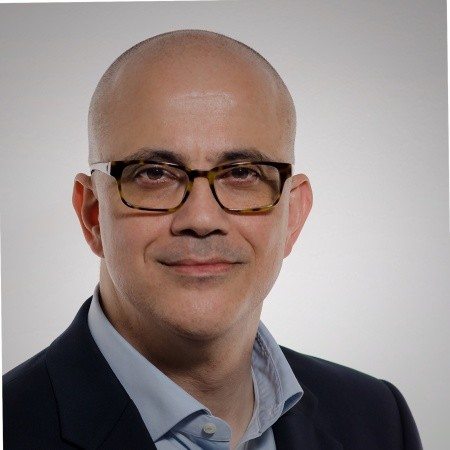 Dan­ny Bar-Zo­har
What the drug did not do was sig­nif­i­cant­ly im­prove walk­ing per­for­mance.
Nev­er­the­less, No­var­tis is on a glide path to reg­u­la­tors now with mar­ket­ing pitch­es for a drug that they hope to ush­er in­to the MS field rel­a­tive­ly soon. No­var­tis ex­ecs tell me they plan to file with the FDA in a mat­ter of weeks, with an EMA fil­ing to fol­low.
"This is pret­ty much the first and on­ly study in sec­ondary pro­gres­sive MS that showed mean­ing­ful re­sults," says No­var­tis' Dan­ny Bar-Zo­har, the glob­al head of neu­ro­science de­vel­op­ment at No­var­tis.
The drug works by bind­ing to the S1P1 sub-re­cep­tor on lym­pho­cytes, which pre­vents them from pen­e­trat­ing the cen­tral ner­vous sys­tem.
As for the missed sec­ondary on walk­ing, Bar-Zo­har notes that over half of the pa­tients in the study had an EDSS dis­abil­i­ty score of 6 or high­er, mean­ing they al­ready need­ed a sig­nif­i­cant amount of as­sis­tance to walk. That may have in­flu­enced the out­come.
"We saw a high vari­abil­i­ty in these pa­tients," he adds. "It may not be sta­tis­ti­cal­ly sig­nif­i­cant but makes us won­der whether these re­sults re­flect the re­al­i­ty" for this group of pa­tients.
For No­var­tis, an ap­proval would help pro­tect its $3 bil­lion in threat­ened Gilenya rev­enue, which has been grow­ing fast. An­a­lysts are ex­pect­ing gener­ic ri­vals to crowd in­to the block­buster mar­ket in a lit­tle more than 2 years, and No­var­tis is lin­ing up a new prod­uct while Te­va has been mount­ing a fi­nal, los­ing de­fense against knock­offs of Co­pax­one.
Roche, mean­while, is ex­pect­ed to hit pay dirt with Ocre­vus (ocre­lizum­ab), which has been suc­cess­ful for both re­laps­ing/re­mit­ting MS — where the bulk of the mar­ket is — and pri­ma­ry pro­gres­sive MS pa­tients (PPMS). Re­cent­ly Cel­gene's S1P drug ozan­i­mod was un­ex­pect­ed­ly stymied at the FDA, which is­sued a refuse-to-file no­tice on their ap­pli­ca­tion for MS. Days lat­er, the lit­tle biotech Are­na Phar­ma­ceu­ti­cals im­pressed a range of an­a­lysts with mid-stage re­sults for their S1P drug etrasi­mod for ul­cer­a­tive col­i­tis, rais­ing the prospect of an­oth­er one-day ri­val for the throne.