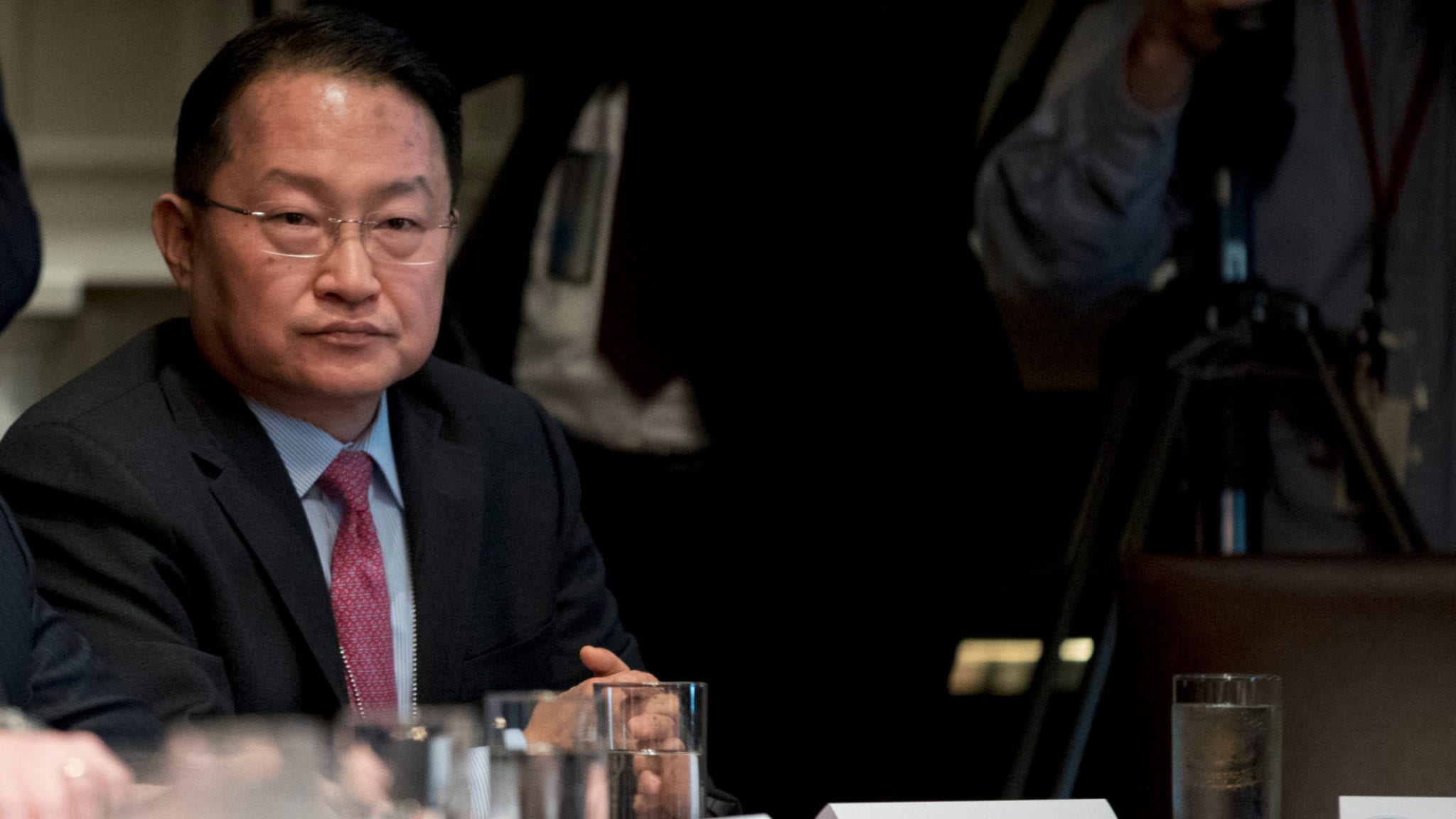 Joseph Kim, Inovio CEO (Andrew Harnik, AP Images)
Pos­i­tive Covid-19 vac­cine da­ta? New mouse study? OWS in­clu­sion? Yep, but some­how, the usu­al tid­bits from In­ovio back­fire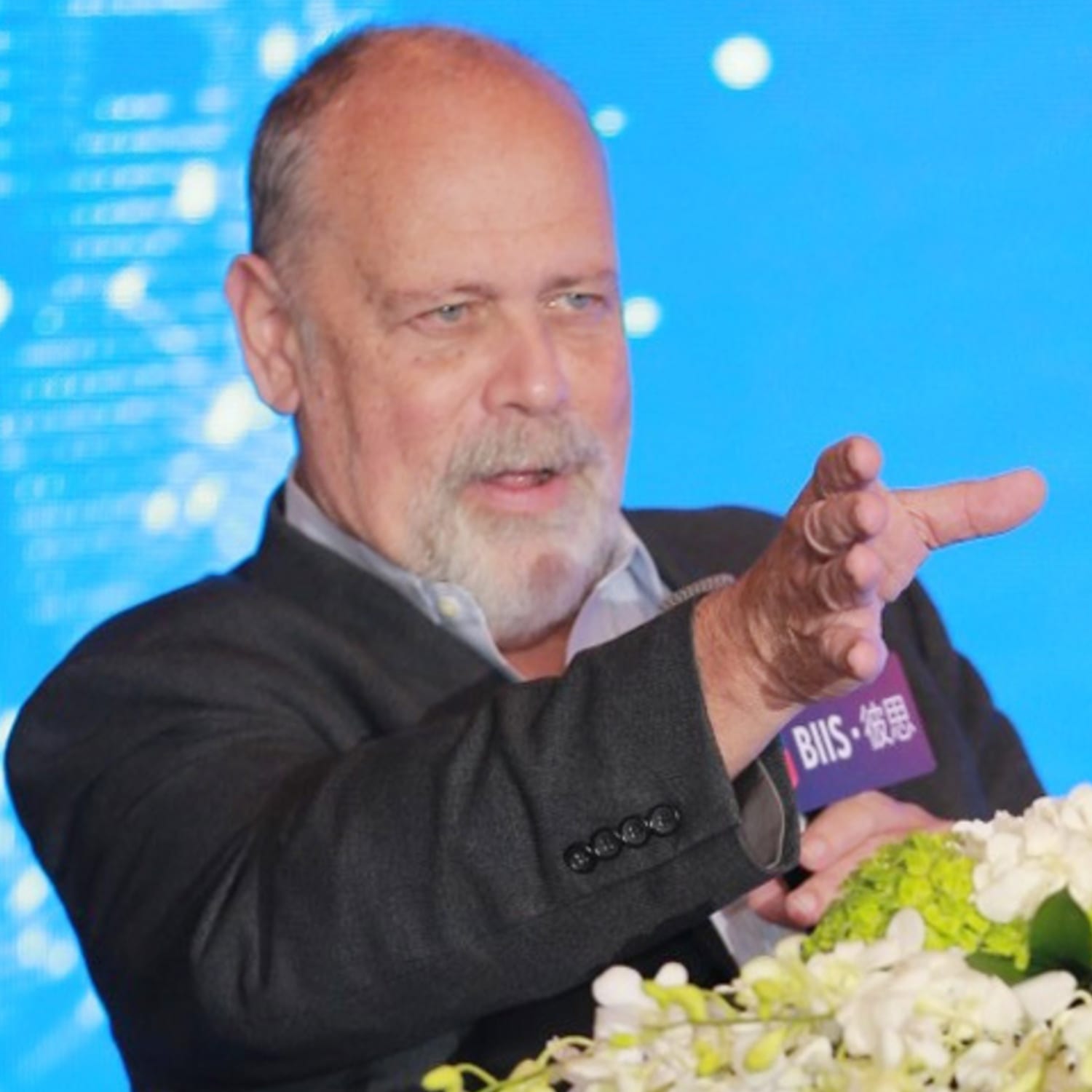 Bioreg­num Opin­ion Col­umn by John Car­roll
You don't go more than 40 years in biotech with­out ever get­ting a prod­uct to mar­ket un­less you can learn the art of writ­ing a pro­mo­tion­al press re­lease. And In­ovio cap­tures the prize in bait­ing the hook.
Tues­day morn­ing In­ovio, which has been strug­gling to get its Covid-19 vac­cine lined up for mass man­u­fac­tur­ing, put out a re­lease that touched on vir­tu­al­ly every hot but­ton in pan­dem­ic PR.
There was, first and fore­most, an in­ter­im snap­shot of ef­fi­ca­cy from their Phase I pro­gram for INO-4800.
Analy­ses to date have shown that 94% (34 out of 36 to­tal tri­al par­tic­i­pants) demon­strat­ed over­all im­muno­log­i­cal re­sponse rates based on pre­lim­i­nary da­ta as­sess­ing hu­moral (bind­ing and neu­tral­iz­ing) and T cell im­mune re­spons­es.
Mod­er­na was crit­i­cized for its de­ci­sion to sketch ini­tial an­ti­body re­spons­es — which it said were at or above the lev­el need­ed to guard against the pan­dem­ic at 2 dos­es over var­i­ous times. But it pro­vid­ed a trea­sure of in­for­ma­tion com­pared to In­ovio's bare­bones ex­pla­na­tion. The full da­ta set, In­ovio says, will be pub­lished lat­er in a peer-re­viewed jour­nal. In the mean­time, they're large­ly leav­ing the da­ta read­out to the read­er to de­ci­pher.
Al­so dan­gling bait to day traders:
A Phase II/III study should be set to go this sum­mer, if reg­u­la­tors sign off. Plus, Op­er­a­tion Warp Speed — the pres­i­dent's ini­tia­tive at achiev­ing a vac­cine roll­out, around the elec­tion — is in­clud­ing 4800 in a non-hu­man pri­mate study. And then there was the trusty mouse study, in which their vac­cine pre­vent­ed vi­ral repli­ca­tion in ro­dent lungs af­ter the tiny crea­tures were chal­lenged with SARS-CoV-2.
Usu­al­ly, that sort of re­lease de­liv­ers a pow­er­ful — if tem­po­rary — surge in the share price. But this morn­ing, Wall Street proved skep­ti­cal.
In­ovio's stock price slid 11% as some ex­pe­ri­enced ob­servers called them out.
Com­mu­ni­cat­ing in the time of COVID. This In­ovio press re­lease is about as good of an ex­am­ple there is where a PR might sound awe­some to the com­mon per­son (Robin­hood trad­er) but any­one who knows what they are talk­ing about is like 'where's the da­ta?'

— Brad Lon­car (@brad­lon­car) June 30, 2020
In­ovio's at­tempt to break out of the pack seemed to large­ly back­fire this morn­ing. When you're in a race in­volv­ing As­traZeneca, Pfiz­er, Mod­er­na, a host of Chi­nese com­pa­nies, and many, many more, it seems the usu­al bait doesn't work so well.