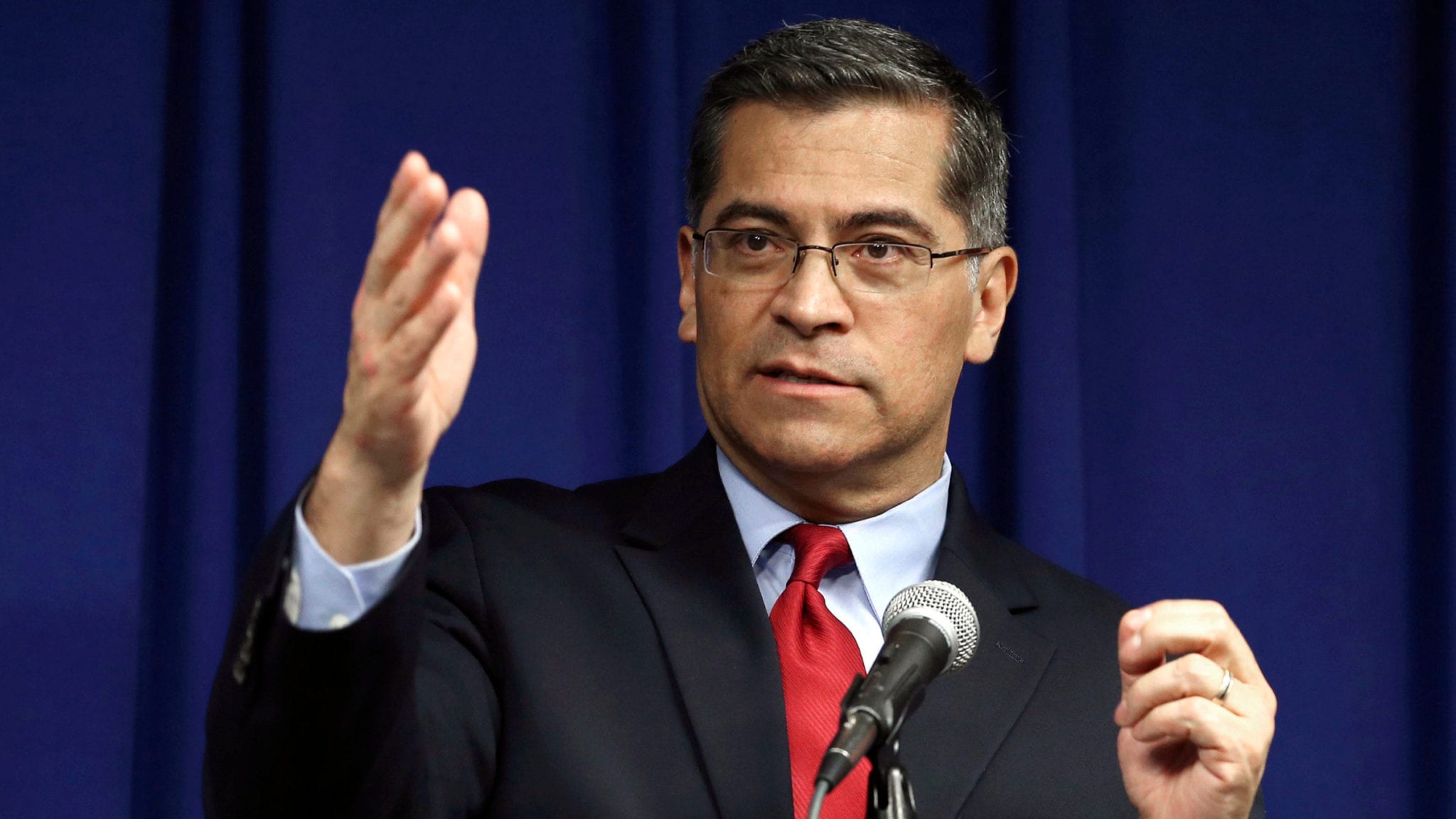 HHS Xavier Becerra (AP Images)
Rule­mak­ing au­thor­i­ty re­stored at FDA as a show of sup­port in a tu­mul­tuous time
Just a day af­ter two top ca­reer vac­cine lead­ers at FDA re­tired at a key mo­ment of the pan­dem­ic, HHS has now for­mal­ly re­versed a ques­tion­able Trump-era memo that had abol­ished FDA's abil­i­ty to write new rules.
That memo from then-HHS Sec­re­tary Alex Azar, is­sued Sept. 15, 2020, re­scind­ed "any pri­or del­e­ga­tion of rule­mak­ing au­thor­i­ty" at the FDA. On Wednes­day, how­ev­er, HHS Sec­re­tary Xavier Be­cer­ra is­sued a del­e­ga­tion that re­voked the 2020 memo as it ap­plies to FDA, and re­in­stat­ed any del­e­ga­tions to FDA re­scind­ed by the memo.
Ef­fec­tive­ly, the move is a show of sup­port from HHS' top po­lit­i­cal ap­pointee, restor­ing FDA's au­ton­o­my to the pre-Trump days, and paving the way for FDA to con­tin­ue its rule­mak­ing agen­da, which typ­i­cal­ly in­volves rule­mak­ings to en­sure the safe­ty of med­ical prod­ucts and im­prov­ing pub­lic health.
"Good to see HHS re­vers­ing pol­i­cy de­ci­sion by their pre­de­ces­sors that would have great­ly lim­it­ed FDA's dis­cre­tion to is­sue pub­lic health reg­u­la­tions," for­mer FDA com­mis­sion­er and Pfiz­er board mem­ber Scott Got­tlieb, wrote on Twit­ter. "This de­ci­sion by cur­rent HHS will re­store an es­sen­tial el­e­ment of FDA's in­de­pen­dent judge­ment and al­low the agency to act faster."
The fig leaf from HHS comes as FDA con­tin­ues to reel from the de­par­ture of two key vac­cine lead­ers while grap­pling with a press­ing time­line on Covid-19 vac­cine boost­ers and chil­dren's vac­cines lat­er this fall and win­ter.
Azar's HHS claimed in 2020 that the memo was nec­es­sary be­cause while in some cas­es rules were signed by the HHS sec­re­tary and by the head of the agency in­volved, in oth­er cas­es, oth­er of­fi­cials to whom au­thor­i­ty had been del­e­gat­ed signed the rules.
Got­tlieb told CBS' Face the Na­tion on Sept. 20, 2020 that the memo was a "a ma­jor dis­trac­tion" from Covid-19 re­lief ef­forts, and it could call in­to ques­tion all of the rules that were signed by low­er-lev­el peo­ple who were del­e­gat­ed to sign the rules. He said when he was com­mis­sion­er at FDA, he re-cod­i­fied the to­bac­co deem­ing rule be­cause the agency feared some­thing like this might oc­cur.
Mark Mc­Clel­lan, for­mer FDA com­mis­sion­er and now head of Duke Uni­ver­si­ty's health pol­i­cy cen­ter, told the New York Times at the time, "We're in the midst of a pan­dem­ic, when trust in the pub­lic health agency is need­ed more than ever. So, I'm not sure what is to be gained with a man­age­ment change with re­spect to FDA when they are do­ing such crit­i­cal work."
In ad­di­tion to this re­ver­sal, Biden's HHS has re­versed a few oth­er FDA-re­lat­ed Trump-era ini­tia­tives, in­clud­ing de­ci­sion to pull the FDA's con­tro­ver­sial Un­ap­proved Drugs Ini­tia­tive, an­oth­er no­tice that would've re­quired the FDA to pub­lish re­dun­dant in­for­ma­tion on the time­lines for re­view­ing drug ap­pli­ca­tions, and two re­quests for pro­pos­als on the reim­por­ta­tion of in­sulin and the per­son­al im­por­ta­tion of pre­scrip­tion drugs.