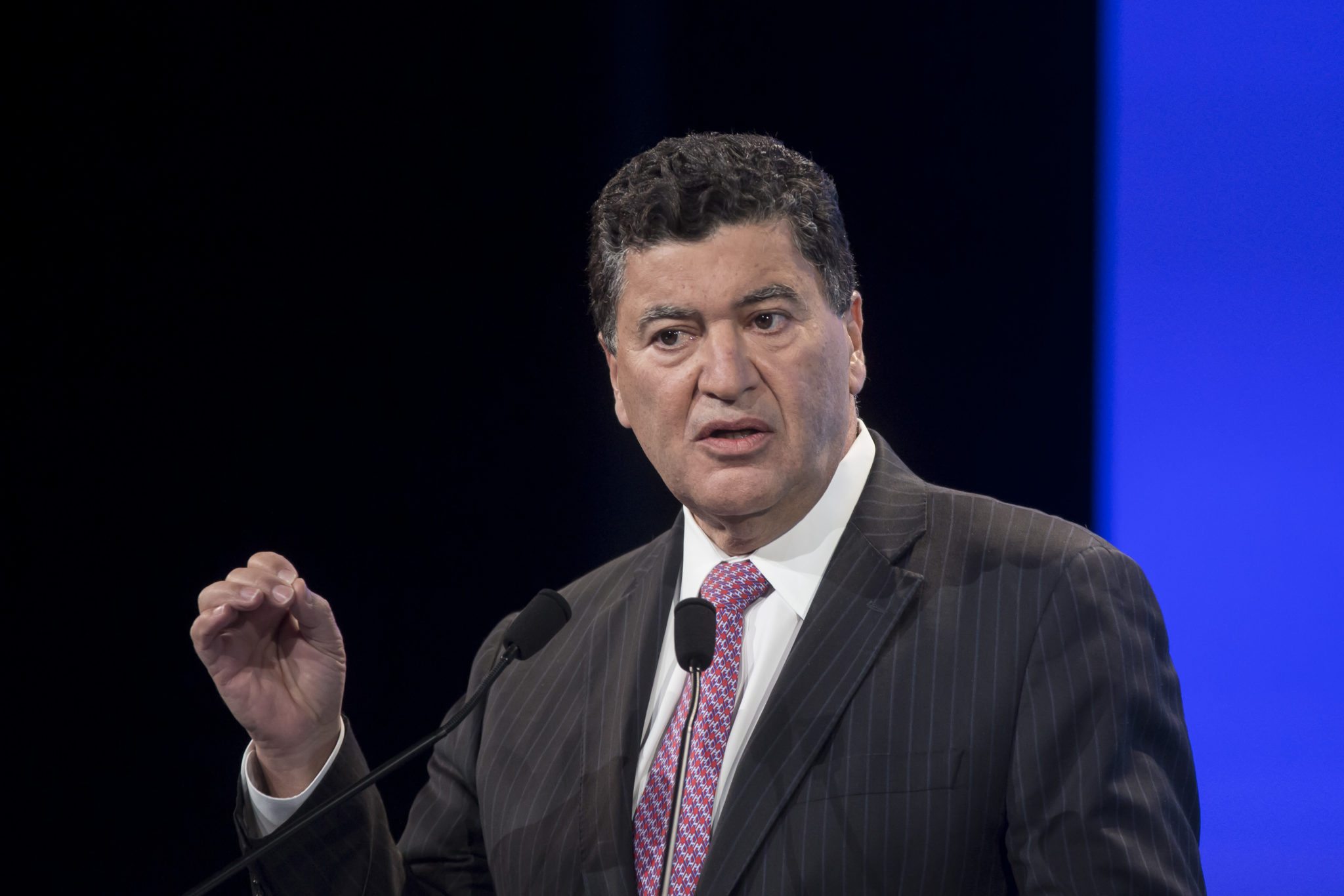 Sanofi's Elias Zer­houni says his R&D group is ready to stand alone — but big M&A and part­ner­ships still loom large
Sev­en years ago, when then Sanofi CEO Chris Viehbach­er named for­mer NIH chief Elias Zer­houni as the French phar­ma gi­ant's R&D chief, his new boss of­fered a big shout out for his role as an ear­ly ad­vis­er in the trans­for­ma­tion of Sanofi's R&D group.
Zer­houni, he said, had been "cen­tral in im­ple­ment­ing what is now one of the most promis­ing R&D mod­els in health­care."
Lat­er, Viehbach­er would tell me that he didn't think any or­ga­ni­za­tion as big as Sanofi's could be tru­ly in­no­v­a­tive. And Zer­houni would go on to re­ly large­ly on Sanofi's close part­ner Re­gen­eron — as well as the Gen­zyme buy­out — to pro­vide the new drugs that the phar­ma gi­ant des­per­ate­ly need­ed. (And just look at what Sanofi part­ner Al­ny­lam ac­com­plished to­day.) Mis­steps on the can­cer side led to a re­struc­tur­ing in the US while en­trenched forces stub­born­ly re­sist­ed Viehbach­er's ef­forts to pull off a ma­jor re­or­ga­ni­za­tion in Eu­rope. Then Viehbach­er was fired.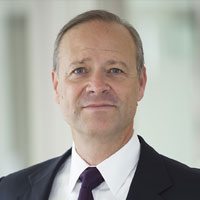 Chris Viehbach­er
Now Zer­houni in­sists that Sanofi's in-house R&D group, long one of the worst lag­gards in Big Phar­ma, is ready to stand on its own two feet — plant­ed on two con­ti­nents. But be­hind that po­si­tion you can still see a heavy re­liance on biotech part­ners — Re­gen­eron and Al­ny­lam in par­tic­u­lar — with a bad itch to es­tab­lish a rep for R&D in­no­va­tion that has so far proved elu­sive.
Leerink's Sea­mus Fer­nan­dez cap­tured Zer­houni's think­ing at a re­cent meet­ing. He notes:
If Dr. Zer­houni em­pha­sized one thing from our dis­cus­sion is was that "We're so much more than just an­oth­er way to own Re­gen­eron." De­spite his en­thu­si­asm for Dupix­ent and the com­pa­ny's IO ef­forts with REGN (OP), it is in­creas­ing­ly clear that SNY's ef­forts are shift­ing to­ward in­ter­nal­ly de­vel­oped and owned as­sets.
There's more:
Among the most in­ter­est­ing in­sights, in our view, was Dr. Zer­houni's be­lief that SNY's bi­o­log­ics and an­ti­body de­vel­op­ment ca­pa­bil­i­ties have ad­vanced far enough that it no longer makes sense to con­tin­ue the dis­cov­ery col­lab­o­ra­tion with REGN; hence why SNY ex­it­ed the agree­ment and moved to­ward the IO col­lab­o­ra­tion, where REGN's fo­cus is on de­vel­op­ing check­points, in­clud­ing the PD1 an­ti­body, and SNY is fo­cused on com­bin­ing oth­er po­ten­tial IO agents like its an­ti-CD38 or an­ti-TGF agents, both "po­ten­tial­ly core mech­a­nisms of re­sis­tance".
In par­tic­u­lar, Zer­houni high­light­ed new obe­si­ty re­search that could pay off.
Zer­houni high­light­ed the com­pa­ny's in­ter­nal­ly de­vel­oped GLP1/Glucagon and GLP1/GIP dual ag­o­nists in Phase IIb obe­si­ty stud­ies. These stud­ies should have da­ta in 1H18 with the po­ten­tial to meet or ex­ceed the ben­e­fits on Vic­toza on blood glu­cose and sub­stan­tial­ly ex­ceed its im­pact on weight. Dr. Zer­houni not­ed that weight loss in ex­cess of 5% vs. con­trol would war­rant a move in­to Phase 3 in his view.
And just be­cause Sanofi got beat out in the bid­ding war for Medi­va­tion and Acte­lion doesn't mean it has giv­en up on big time M&A. Zer­houni tells Fer­nan­dez that Sanofi is prepped to pay any­where from $20 bil­lion to $30 bil­lion to get some­thing it wants.
That brings up an­oth­er point that Zer­houni once made to me. He told me at JP Mor­gan a few years ago that any Big Phar­ma com­pa­ny that buys a plat­form com­pa­ny will on­ly kill it. If he stays true to form, Sanofi will re­serve its big mon­ey for drug as­sets that are on or near the mar­ket — and that won't come cheap.
---
Im­age: Elias Zer­houni, Sanofi's pres­i­dent of glob­al R&D, speaks in Paris last year Vin­cent Isore/IP3/Get­ty