Two years af­ter in­vestor pan­ic, Avro­bio touts 100% re­sponse as they look to chart a path to­ward ap­proval
Two years af­ter Avro­bio's ear­ly da­ta pan­icked in­vestors, the gene ther­a­py biotech thinks they have enough da­ta to be­gin plot­ting their bid for ac­cel­er­at­ed ap­proval — and launch a suite of pro­grams be­hind the lead drug that has dom­i­nat­ed the com­pa­ny to date.
Avro­bio an­nounced Mon­day that a year af­ter dos­ing, the first pa­tient giv­en the com­mer­cial form of their Fab­ry dis­ease gene ther­a­py saw 100% re­duc­tion in kid­ney sub­strate, the end­point the FDA us­es for ap­proval. The da­ta are just from one pa­tient but the re­sults add, CEO Ge­off MacK­ay said, to the grow­ing body of ev­i­dence that their gene ther­a­py can sig­nif­i­cant­ly and in­def­i­nite­ly curb the ge­net­ic dis­ease.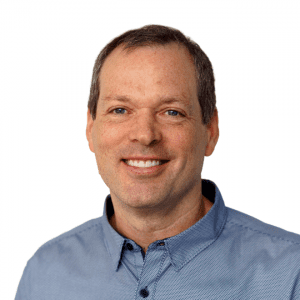 Ge­off MacK­ay
"Across the board — every sin­gle pa­tient, every time point, go­ing out as far as 3.5 years — we're see­ing what we would hope to see," MacK­ay told End­points News, adding of the most re­cent re­sult: "Cer­tain­ly, we couldn't ask for more. The ef­fect was pro­found."
To be sure, Avro­bio re­mains a ways away from fil­ing with the agency. But they have sub­mit­ted a pro­pos­al to the FDA to ex­pand their cur­rent 8 to 12-per­son study and make it piv­otal, point­ing them down a path that few gene ther­a­py com­pa­nies have yet gone down. And be­cause the biotech has spent years build­ing a closed-loop man­u­fac­tur­ing sys­tem for their ther­a­py, they think they'll be able to avoid the CMC pit­falls that have snared ri­vals like blue­bird bio.
What the FDA says re­mains to be seen, but MacK­ay says they have al­ready got­ten ahead of oth­er com­pa­nies with their new plat­form, called Pla­to, with each step OK'd by the FDA.
"We're con­fi­dent," MacK­ay said. "Com­pa­nies have run in­to trou­ble when they haven't done their char­ac­ter­i­za­tion ear­ly enough, they haven't im­ple­ment­ed process changes ear­ly enough and they haven't sort­ed out their po­ten­cy as­say ear­ly up."
"And the whole rai­son d'être of Pla­to is that we want­ed to get our com­mer­cial stage plat­form in years ear­li­er," he added. "And so all our process changes that are medi­um or large are ei­ther FDA ap­proved and in place and part of Pla­to."
Like blue­bird, Avro­bio us­es ex-vi­vo gene ther­a­py, mean­ing they ex­tract cells from a pa­tient, ge­net­i­cal­ly mod­i­fy them and then im­plant them back in­to the pa­tient. While blue­bird has most no­tably used it for fix­ing in­her­it­ed blood dis­or­ders like sick­le cell ane­mia, Avro­bio goes af­ter lyso­so­mal dis­or­ders. These dis­or­ders arise when the en­zymes the body us­es as a waste sys­tem mal­func­tion; Avro­bio mod­i­fies the ex­tract­ed cells to se­crete a healthy en­zyme, which is then dis­trib­uted through­out the body.
Ear­ly da­ta showed ef­fi­ca­cy, al­low­ing one pa­tient to stop tak­ing the in­fu­sions of ar­ti­fi­cial en­zyme Fab­ry pa­tients re­ceive to keep their dis­ease (most­ly) un­der con­trol. But the re­sults al­so showed that vec­tor copy num­ber, a met­ric that tracks how much gene ther­a­py is stay­ing in the body, fell pre­cip­i­tous­ly.
MacK­ay ar­gued at the time that this was a nat­ur­al con­se­quence of ex-vi­vo gene ther­a­py, as most of the cells you im­plant don't stick around and you're left with a hand­ful of prog­en­i­tor cells that for years gen­er­ate en­zyme-se­cret­ing daugh­ter cells through­out the body. In­vestors didn't be­lieve him much at the time, cut­ting their share price in half, and they still haven't come back: Their stock is still a third of its Sep­tem­ber 2018 peak.
Still, the com­pa­ny has now shown that three out of five pa­tients from their Phase I are off en­zyme re­place­ment ther­a­py, with the first pa­tient now re­spond­ing for 3.5 years. And the com­mer­cial Pla­to plat­form is en­gi­neered to have a high­er vec­tor copy num­ber at the start, al­though MacK­ay is quick to in­sist the old­er form was still good.
"Why did we notch up Pla­to? Sim­ply be­cause we could," he said. "It just gives us more con­fi­dence."
Avro­bio al­so an­nounced ear­ly da­ta from their gene ther­a­py for Gauch­er dis­ease, an­oth­er lyso­so­mal dis­or­der, not­ing the first pa­tient saw around a 50% re­duc­tion on a key met­ric from where they were on en­zyme re­place­ment ther­a­py. In three of the pa­tients who re­ceived their ther­a­py for cysti­nosis, a rare dis­ease where crys­tals form that dam­age a pa­tient's cells, they said they were see­ing vec­tor copy num­bers sim­i­lar to the Fab­ry tri­al. One pa­tient saw a two-grade im­prove­ment in his abil­i­ty to tol­er­ate light, one of the hall­marks of the dis­ease.
Now, with three pro­grams in the clin­ic and one — they hope — head­ing to­ward ap­proval, McK­ay is set­ting his sights on a longer line of ther­a­pies, in­clud­ing for Hunter's dis­ease and Pompe dis­ease.
"We've en­tered the year as a Fab­ry com­pa­ny," McK­ay said. "And we'd like to end the year with cer­tain­ly clar­i­ty on Fab­ry but al­so da­ta be­ing gen­er­at­ed from at least 5 of our 6 lyso­so­mal dis­or­der dis­ease tar­gets."