Un­fazed by PhII miss, Roche ush­ers Prothena's Parkin­son's drug in­to late-stage tri­al — a $60M move
Prothena's prasinezum­ab may not have met the pri­ma­ry end­point in Phase II, but its part­ners at Roche are see­ing enough to move it in­to a late-stage tri­al for Parkin­son's dis­ease.
The Phase IIb will build on the Phase II PASADE­NA study, adding a sub­group of ear­ly Parkin­son's pa­tients on sta­ble lev­odopa ther­a­py to the pop­u­la­tion.
It's a sig­nif­i­cant mile­stone for a $600 mil­lion deal that dates back to 2013, as dos­ing of the first pa­tient — ex­pect­ed next year — will trig­ger a $60 mil­lion mile­stone pay­ment to Prothena.
Sev­en years and some clin­i­cal read­outs lat­er, Roche and Prothena are still big be­liev­ers that by flush­ing out tox­ic clus­ters of mis­fold­ed pro­teins called al­pha-synu­cle­in, prasinezum­ab can slow clin­i­cal de­cline in Parkin­son's pa­tients.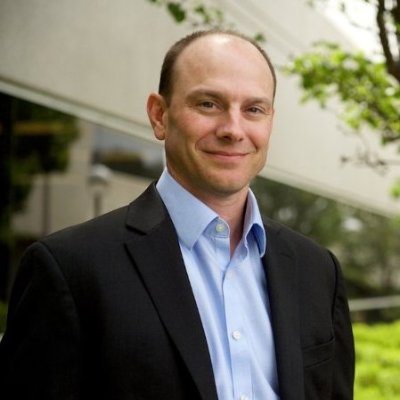 Gene Kin­ney
"We are very en­cour­aged by the re­sults from PASADE­NA, demon­strat­ing sig­nif­i­cant slow­ing of mo­tor pro­gres­sion and im­prove­ments on imag­ing bio­mark­ers con­sis­tent with dis­ease mod­i­fi­ca­tion, as this pro­vides a rich dataset to di­rect­ly in­form and de-risk this next late-stage study," Gene Kin­ney, pres­i­dent and CEO of Prothena, not­ed in a state­ment.
The da­ta he ref­er­ences were pre­sent­ed in Au­gust, sug­gest­ing that when you pool the low and high dose lev­els, the drug re­duced de­cline in mo­tor func­tion by 35% ver­sus place­bo af­ter one year of treat­ment. In­ves­ti­ga­tors al­so re­port­ed a sig­nif­i­cant de­lay in time to clin­i­cal­ly mean­ing­ful wors­en­ing of mo­tor pro­gres­sion and im­prove­ment in things like bradyki­ne­sia — all signs of ef­fi­ca­cy that spurred Roche on.
With the field large­ly fo­cused on help­ing ease the "off" episodes that peo­ple with Parkin­son's ex­pe­ri­ence when stan­dard med­ica­tion is not work­ing to al­le­vi­ate symp­toms such as tremors or dif­fi­cul­ty walk­ing, the promise of a dis­ease-mod­i­fy­ing ap­proach re­mains ap­peal­ing.
Roche and Prothena, though, aren't alone in go­ing af­ter al­pha-synu­cle­in. In a Sep­tem­ber note, Marc Good­man of SVB Leerink re­marked that as with amy­loid be­ta in Alzheimer's, there are three ways to hit the tar­get: through oligomers/fib­rils, ex­tra­cel­lu­lar ag­gre­gates, or age-re­lat­ed path­ways.
Grow­ing in­ter­est in a-syn, he added, bodes well for AC Im­mune's an­ti­body and PET trac­er di­ag­nos­tic; Bio­gen's BI­IB054; Lund­beck's Lu AF82422; and De­nali's ATV:aSyn.
"KOLs be­lieve that ef­fec­tive im­munother­a­py for PD and oth­er neu­rode­gen­er­a­tive dis­or­ders will re­ly on in­no­v­a­tive use of bio­mark­ers, com­bi­na­tion ther­a­pies (hit­ting Abe­ta, a-syn, Tau, and/or TDP-43), ac­tive and pas­sive im­mu­ni­ty strate­gies, and new modal­i­ties like sin­gle chain an­ti­bod­ies," he wrote.