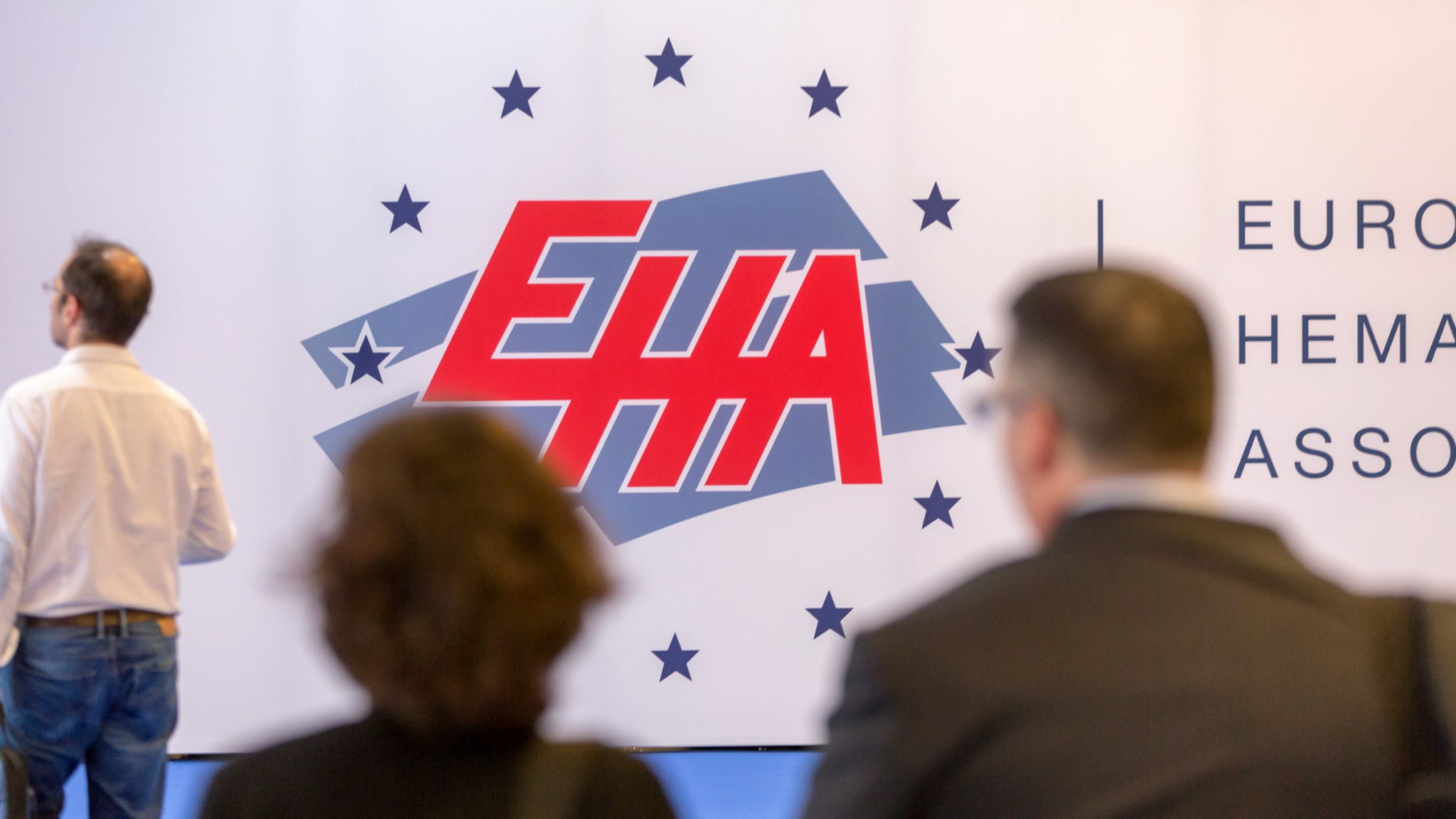 Win­ners and losers at #EHA18: Shares most­ly slide as da­ta from a range of promi­nent biotechs fail to wow in­vestors
News is pour­ing out of Stock­holm, Swe­den Fri­day morn­ing as the an­nu­al meet­ing for the Eu­ro­pean Hema­tol­ogy As­so­ci­a­tion gets ful­ly un­der­way. The con­fer­ence, which at­tracts some­thing like 10,000 hema­tol­o­gists, is on its sec­ond day — and many of this year's news­mak­ers are work­ing in the com­pet­i­tive field of blood can­cers.
Blue­bird ar­rived with their lat­est in­cre­men­tal up­date on Lenti­Glo­bin, with da­ta from sev­er­al stud­ies, but it couldn't hold on to ear­ly gains to­day as the crowd of on­look­ers played tough with the biotech shares on the line to­day. You can see the full sto­ry on blue­bird here; the sum­ma­ry of the rest lies be­low:
→ Glob­al Blood Ther­a­peu­tics — ↓ 19%
Glob­al Blood Ther­a­peu­tics $GBT came in­to the EHA meet­ing look­ing to de-risk its up­com­ing Phase III study re­sults, but stum­bled bad­ly in com­par­i­son with blue­bird bio. Its shares skid­ded 19% low­er as in­vestors com­pared the biotech's less fa­vor­able clin­i­cal im­pact of 900 mg dose of vox­elo­tor on sick­le cell dis­ease.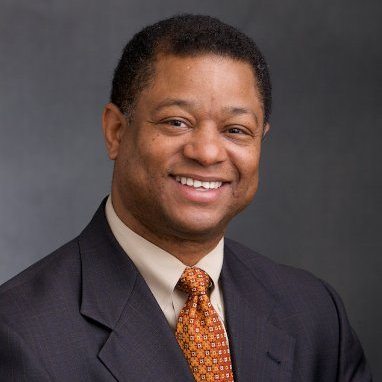 Ted Love
The key points: 43% of pa­tients (9 of 21) achieved a he­mo­glo­bin re­sponse >1 g/dL at 24 weeks with a me­di­an he­mo­glo­bin change from base­line of 0.7 g/dL. Re­duced dai­ly symp­toms at 24 weeks as as­sessed by to­tal symp­tom scores (TSS), which im­proved in 13 of 21 pa­tients.
Their Phase III HOPE Study is eval­u­at­ing vox­elo­tor at 900 mg and 1500 mg per day. And re­searchers "con­tin­ue to ex­pect to an­nounce top-line clin­i­cal da­ta from Part A of the HOPE study by the end of this quar­ter," says CEO Ted Love.
That's right around the cor­ner.
→ Epizyme — ↓ 5%
De­spite be­ing slapped with a clin­i­cal hold ear­li­er this year on its lead ther­a­py tazeme­to­stat, Epizyme $EPZM is trot­ting out up­dat­ed da­ta on the drug that might give in­vestors hope. The da­ta are from a Phase II study test­ing tazeme­to­stat against fol­lic­u­lar lym­phoma with wild-type or mu­tant EZH2 genes. In­vestors were hop­ing to see the drug show con­tin­ued re­sponse rates, and Roth an­a­lyst Jotin Marango said to look for re­sponse rates above 70%.
And the Cam­bridge, Mass­a­chu­setts-based com­pa­ny came through — at least par­tial­ly. The EZH2 mu­tant group had a 71% over­all re­sponse rate, with 11% achiev­ing a com­plete re­sponse and 61% hav­ing a par­tial re­sponse. None of the pa­tients' dis­ease pro­gressed and their me­di­an du­ra­tion of re­sponse was 32 weeks. But it's im­por­tant to note that the clin­i­cal tri­al hold pre­vent­ed Epizyme from re­cruit­ing pa­tients to the mu­tant group, and that set of pa­tients start­ed treat­ment lat­er than the wild-type group.
The wild-type group had a low­er ORR of 33%, with 6% and 28% hav­ing com­plete and par­tial re­spons­es re­spec­tive­ly. The me­di­an du­ra­tion of re­sponse was 76 weeks.
→ Af­fimed — ↓ 14%
Af­fimed $AFMD had one of the worst morn­ings for EHA, with its shares tum­bling more than 15% on its re­lease of ear­ly-stage da­ta on AFM13, its lead NK cell en­gager can­di­date.
Re­searchers are pur­su­ing stud­ies us­ing a com­bi­na­tion of Af­fimed's drug with Keytru­da in Hodgkin lym­phoma af­ter the fail­ure of Bren­tux­imab Ve­dotin. And they fo­cused in on the top dose re­sponse, where they had an ORR of 89%, hit­ting the mark with 16 of 18 pa­tients.
Stephen Ansell, prin­ci­pal in­ves­ti­ga­tor of the study, not­ed:
"Im­por­tant­ly, these da­ta have shown that AFM13 can be safe­ly ad­min­is­tered in com­bi­na­tion with Keytru­da and has the po­ten­tial to im­prove pa­tient out­comes."
It wasn't enough to win over the skep­tics, though.
→ Karyopharm — ↑ 2%
Karyopharm $KP­TI shares edged up just 3.6% this morn­ing, but af­ter the big spike from six weeks ago on mid-stage da­ta for se­linex­or, not los­ing ground could be con­sid­ered a step for­ward.
In pa­tients whose mul­ti­ple myelo­ma was pro­tea­some in­hibitor (PI) naïve, there was a me­di­an pro­gres­sion-free sur­vival time of 17.8 months for the com­bo arm, which added dex and Vel­cade. The ORR was 84%. In PI re­frac­to­ry pa­tients, those num­bers dropped to 6.1 months and 43%.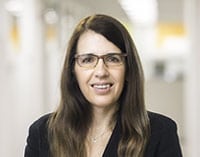 Sharon Shacham
Karyopharm CSO Sharon Shacham not­ed:
"Based on the pos­i­tive STOMP re­sults re­port­ed to date, we have ini­ti­at­ed a new all-oral STOMP arm to in­ves­ti­gate se­linex­or plus Revlim­id and dex in the front-line set­ting. Giv­en the ob­served syn­er­gis­tic ac­tiv­i­ty of se­linex­or with stan­dard ap­proved myelo­ma ther­a­pies, we be­lieve oral se­linex­or has the po­ten­tial to be a fu­ture back­bone ther­a­py in myelo­ma, and we look for­ward to elu­ci­dat­ing its ac­tiv­i­ty as part of a front-line treat­ment reg­i­men."
→ BeiGene — ↑ 0.2%
BeiGene $BGNE says it will be ready to file for an ap­proval of zanubru­ti­nib in Chi­na lat­er this year as they of­fer up an ear­ly snap­shot of da­ta for Walden­ström macroglob­u­line­mia. Re­searchers say that 43% of the evalu­able pa­tients achieved a very good par­tial re­sponse. And they added da­ta from the 86-pa­tient sin­gle-arm piv­otal Phase II study of zanubru­ti­nib in Chi­nese pa­tients with re­lapsed or re­frac­to­ry man­tle cell lym­phoma, with an over­all re­sponse rate (ORR) of 84 per­cent — and a 59% com­plete re­sponse rate. A US ap­pli­ca­tion is ex­pect­ed next year. Its stock was in the green this morn­ing, but just bare­ly.
→ Blue­print Med­i­cines — ↓ 5%
Six months af­ter pre­sent­ing some promis­ing Phase I da­ta at ASH, Blue­print Med­i­cines $BPMC rolled out up­dat­ed re­sults from its on­go­ing study of avapri­tinib. The drug, for­mer­ly coined as BLU-285, is be­ing test­ed as a treat­ment for sys­temic mas­to­cys­to­sis. Back in De­cem­ber, the com­pa­ny pre­sent­ed an over­all re­sponse rate of 72%, which rock­et­ed the com­pa­ny's shares up 26% at the time.
In the up­dat­ed look pre­sent­ed to­day at EHA, Blue­print an­nounced an ORR of 83%. That be­ing said, 21% of pa­tients ap­pear to have dropped out of the tri­al through­out its 22-month course. The com­pa­ny plans to launch an open-la­bel, sin­gle-arm Phase II tri­al in the in­di­ca­tion in mid-2018.
→ Ar­Qule — ↓ 3%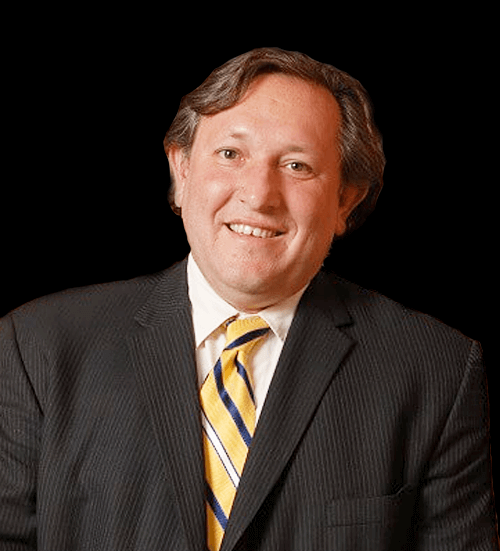 Bri­an Schwartz
Back to back late-stage fail­ures had ham­mered Ar­Qule's stock prices $AR­QL last year, and the very pre­lim­i­nary hu­man da­ta on its BTK in­hibitor com­ing out to­day are not help­ing.
The Phase I dose es­ca­la­tion study of ARQ 531 was con­duct­ed among a group of 11 pa­tients rep­re­sent­ing re­lapsed or re­frac­to­ry chron­ic lym­pho­cyt­ic leukemia (CLL), small lym­pho­cyt­ic leukemia (SLL), Walden­strom's macro­glo­bine­mia and B-cell Non-Hodgkin lym­phoma. Ar­Qule re­ports "an­ti-tu­mor ac­tiv­i­ty at all dose lev­els" — 5mg, 10mg, and 15mg — and plans to con­tin­ue push­ing the dose lim­it since no rel­e­vant tox­i­c­i­ties or drug-re­lat­ed se­vere ad­verse events were ob­served. On­ly four of the 11, how­ev­er, are still on the treat­ment, with oth­ers drop­ping out ei­ther be­cause of pro­gres­sion, physi­cian's de­ci­sion or un­avail­able da­ta.
The ob­served tu­mor re­duc­tion rates came in at 35% for 5mg, 33% for 10mg, and 29% for 15mg dos­es, call­ing the dose-re­sponse re­la­tion­ship in­to ques­tion. The 29% re­duc­tion was ob­served in a 69 years old pa­tient with CLL/SLL with BTK C481S mu­ta­tion — who had re­ceived five pri­or sys­temic reg­i­mens — af­ter eight weeks.
Mean­while Bri­an Schwartz, CMO and head of R&D, main­tains that the re­sults show the drug's po­ten­tial to be­come an op­tion for pa­tients with B-cell ma­lig­nan­cies, es­pe­cial­ly those with C481S-me­di­at­ed re­sis­tance to ir­re­versible BTK in­hibitors. The bio­mark­er ap­proach is a hall­mark of Ar­Qule de­vel­op­ment pro­grams, though it has not worked well so far, with dis­as­trous Phase III flops in 2012, 2013 and 2017.