Zyner­ba shares crushed (again) as back-to-back flops leave lead drug un­der a cloud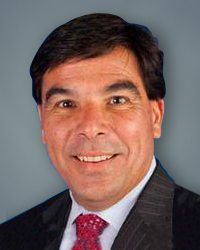 Ar­man­do Anido
A week ago, Zyner­ba shares $ZYNE were beat­en up af­ter the biotech said its mid-stage study for a cannabis-de­rived drug had failed to im­prove the lives of epilep­sy pa­tients. This morn­ing, the De­von, PA-based biotech dou­bled down on fail­ure with news of an­oth­er Phase II flop — this time us­ing the same cannabi­noid to treat os­teoarthri­tis.
The biotech frankly con­ced­ed that both dos­es of ZYN002 used in the Phase II had failed to sig­nif­i­cant­ly re­duce knee pain caused by os­teoarthri­tis, done in by the place­bo re­sponse. In­ves­ti­ga­tors did get a hit on a com­pos­ite score for a greater than 30% re­duc­tion in dai­ly pain scores, and that is what they used to spin this study in­to a suc­cess sto­ry — leav­ing Zyner­ba ex­ecs plan­ning for a Phase III piv­otal tri­al.
Re­searchers al­so did some af­ter-the-fact da­ta analy­sis to show that their drug worked ef­fec­tive­ly in men, but not women.
That all adds up as a tough sale for Zyner­ba and in­vestors were quick to shake their heads over the back-to-back set­backs. The biotech's shares were crushed again, this time drop­ping 24% in pre-mar­ket trad­ing. The stock is trad­ing at less than half of what it was at the be­gin­ning of this month.
CEO Ar­man­do Anido, though, in­sists that with the opi­oid cri­sis gain­ing mo­men­tum and wor­ries about side ef­fects from NSAIDs or COX-2 in­hibitors, ZYN002 has a vi­able fu­ture in a mar­ket in­volv­ing 31 mil­lion pa­tients in the US.
Not­ed Anido to­day:
Da­ta from the STOP tri­al will help shape fu­ture stud­ies with ZYN002 in os­teoarthri­tis. We will re­quest an end of Phase 2 meet­ing with the U.S. Food and Drug Ad­min­is­tra­tion, which we be­lieve will take place be­fore the end of this year, and plan to move quick­ly to our piv­otal Phase 3 pro­gram for ZYN002 in OA.