Meet 2019's newest biotech unicorn — Gossamer Bio — which is making its debut on Nasdaq Friday with an upsized $276 million offering.
The drug developer — with a valuation of $1 billion, according to Renaissance Capital — is run by former Receptos executives, and follows the year's first unicorn Alector $ALEC that raised $176 million at a $19 midpoint price. Investors are eagerly anticipating the performance of both, with an eye on other IPO's waiting in line, after a turbulent December ravaged stocks across the board, including Moderna $MRNA that saw a third of its colossus $7.5 billion valuation evaporate soon after its keenly watched market debut.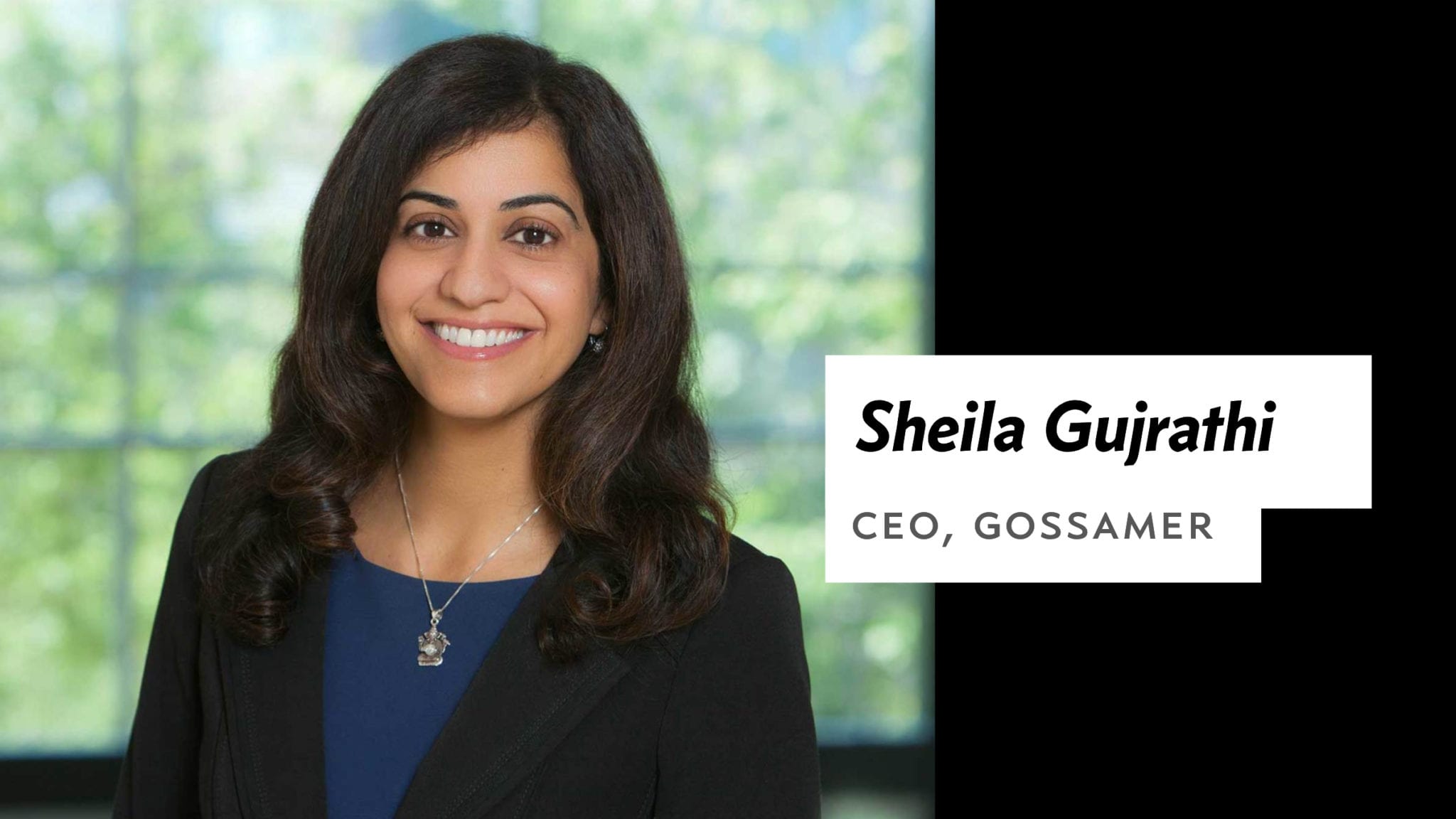 ---
Gossamer posted its prospectus one day before the US shutdown began, and had its plans stymied by the paralyzed SEC throughout the prolonged ordeal. Refusing to let a little thing like that derail its plans, the company said it would use a rarely used path to forge ahead: Employing a fixed price and foregoing the typically lengthy SEC review of their prospectus to green light the listing in favor of enabling their registration by locking in their IPO price (at $16) 20 days before making a market debut. The move was short lived however, as two days after announcing its strategy, the shutdown came to an end, and Gossamer decided to revert to its original route, but asked the SEC for an accelerated review.
"I think what was important for us was that we continue to stay on our operational plan, in terms of being able to raise financing" to fund Gossamer's clinical programs, CEO Sheila Gujrathi told Endpoints News, when asked about the company's urgency to attain a public listing.
The IPO funds raised by Gossamer have eclipsed expectations, as the San Diego-based company was originally expecting to sell roughly $14.4 million shares at $16 per share generating $230 million in gross proceeds. But it looks like investors liked what they saw, and the company has now sold $17.25 million shares at the same price point, bringing in a $276 million bounty. It will begin trading under the symbol $GOSS today.
Preceding the IPO, the biotech had raised $330 million in two rounds of funding. Altogether, the company now has enough capital to fund it well into 2021, Gujrathi said.
---
The company, originally named FSG Bio, was founded by former Receptos CMO Gujrathi and Faheem Hasnain, the ex-Receptos CEO, in 2015, shortly after Receptos was acquired by Celgene. After the Receptos buyout, "it was a pretty immediate decision" to form another company, Gujrathi said. Currently 14 senior executives and directors together hold nearly 33% of Gossamer, whose two biggest shareholders are ARCH Venture Partners with 17.5% and Omega Fund V with 15.1%.
The biotech is focused on immunology, inflammation and oncology, has three drugs in the clinic, and another in preclinical testing. Its lead experimental drug, GB001, is currently in a mid-stage study in asthma patients that commenced last October. An interim analysis is expected in 2020, with the full dataset later in the year, Gujrathi said.
Another IPO that priced on Friday is that of oncology company Harpoon Therapeutics, which has raised $75.6 million in gross proceeds via the sale of 5.4 million shares at $14 per share. Months after raising $70 million in a venture round, the immunotherapy developer (which has an alliance in place with AbbVie and was created in part by MPM partner Patrick Baeuerle) filed for an IPO last December. The biotech has developed T cell engager technology called TriTAC that is designed to surpass the initial generation of BiTE's, with a longer half-life and stability to improve efficacy and safety. 
The San Francisco-based company will also trade on the Nasdaq under the symbol $HARP today.
---
The best place to read
Endpoints News

? In your inbox.

Comprehensive daily news report for those who discover, develop, and market drugs. Join 47,200+ biopharma pros who read Endpoints News by email every day.

Free Subscription
---
---
---