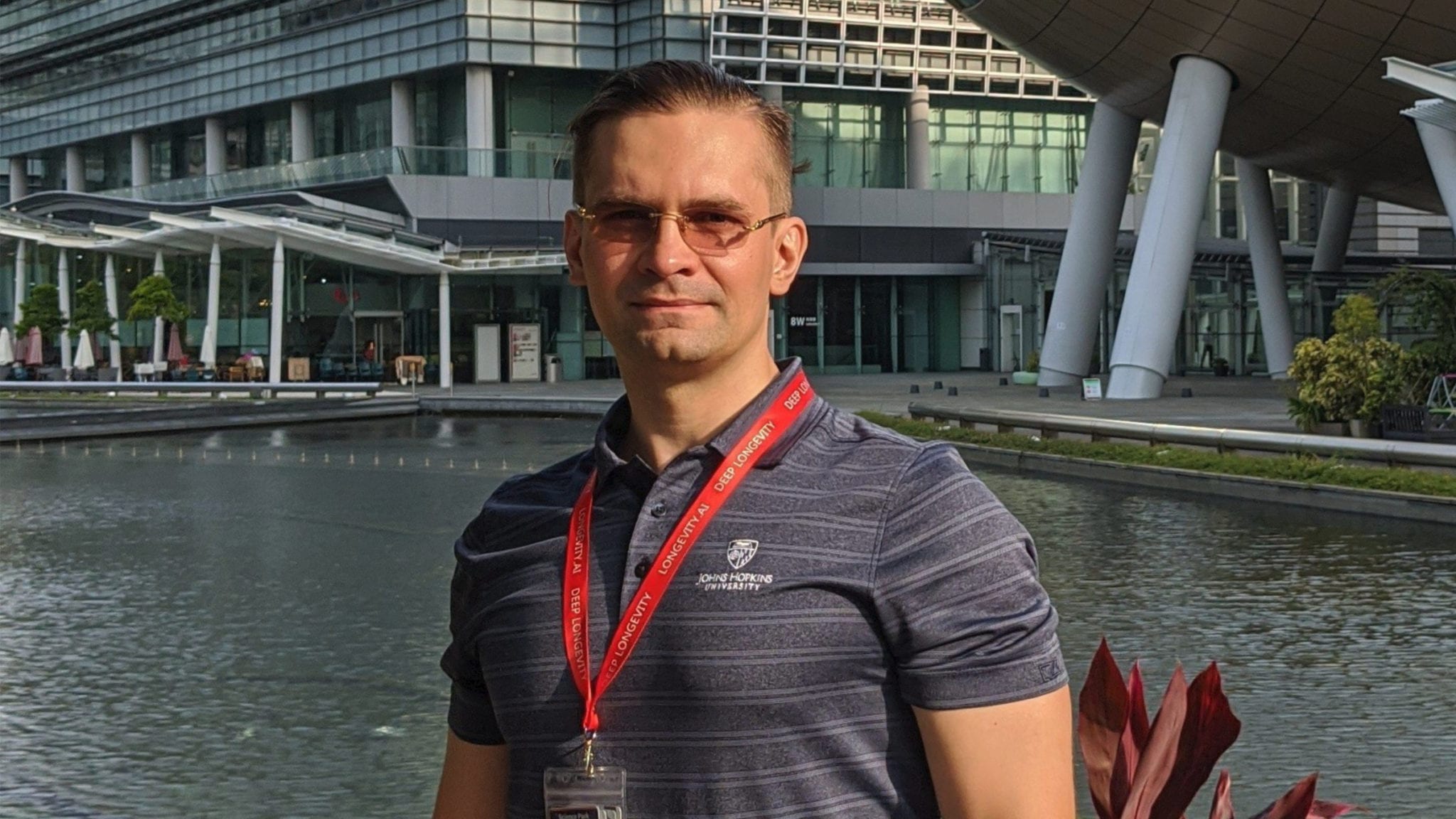 Alex Zhavoronkov (Insilico)
'Longevi­ty as a ser­vice': In­sil­i­co spins off AI biotech that trains deep learn­ing on an­ti-ag­ing treat­ments
Since its in­cep­tion in 2014, In­sil­i­co has racked up deal af­ter deal on the promise that ar­ti­fi­cial in­tel­li­gence can has­ten drug de­vel­op­ment, tout­ing their work on dis­cov­er­ing small mol­e­cules. The biotech's founder, Alex Zha­voronkov, has pub­lished sev­er­al sci­en­tif­ic pa­pers quan­ti­fy­ing just how im­pact­ful this tech­nol­o­gy can be.
On Tues­day, Zha­voronkov ex­tend­ed his AI ex­per­tise in­to the field of an­ti-ag­ing.
In­sil­i­co is spin­ning off a new biotech, Deep Longevi­ty, fo­cus­ing on de­vel­op­ing and fine-tun­ing such AI tech­niques where Zha­voronkov will al­so serve as founder and CEO. Cou­pled with the launch, Deep Longevi­ty an­nounced the com­ple­tion of Se­ries A fund­ing and a col­lab­o­ra­tion with Hu­man Longevi­ty, which owns the world's largest data­base of se­quenced genomes. Fi­nan­cial terms of the deal were not dis­closed, but Deep Longevi­ty said in a press re­lease it falls some­where in the "few mil­lion" dol­lar range.
To­geth­er, the biotechs will de­ploy an ex­ten­sive range of AI-pow­ered an­ti-ag­ing ser­vices.
"Age is a uni­ver­sal fea­ture that every liv­ing be­ing has, un­like dis­eases, so you can train from re­al­ly mas­sive da­ta to pre­dict age," Zha­voronkov told End­points News. "In the past we have ex­per­i­ment­ed with oth­er col­lab­o­ra­tion mod­els, but I think that Hu­man Longevi­ty is by far the most cred­i­ble ex­pert in pre­ven­ta­tive care."
The an­ti-ag­ing in­dus­try is rel­a­tive­ly new. One promi­nent area re­volves around uti­liz­ing "bi­o­log­i­cal clocks" to de­ter­mine one's bi­o­log­i­cal age rel­a­tive to their ac­tu­al age to flag po­ten­tial com­pli­ca­tions or rec­om­mend pre­ven­ta­tive treat­ments. Most bi­o­log­i­cal clocks that cur­rent­ly ex­ist mea­sure bi­o­log­i­cal age with DNA methy­la­tion, but Zha­voronkov said such meth­ods have not proven very ac­cu­rate.
In­stead, Deep Longevi­ty will feed sev­er­al dif­fer­ent met­rics in­to its AI sys­tem to pro­duce a com­pre­hen­sive ag­ing re­port. The da­ta can come from blood tests, mi­cro­bio­m­ic in­fo and even voice and imag­ing tests. Fi­nal re­ports, which Deep Longevi­ty has dubbed Age­Met­ric, will pro­duce a sin­gle num­ber that rep­re­sents an in­di­vid­ual's true bi­o­log­i­cal age and break down their age by da­ta cat­e­go­ry.
"Methy­la­tion da­ta is not very in­ter­pretable, so it's very dif­fi­cult to un­der­stand what's re­al­ly go­ing on, why a per­son is ag­ing and what to do about it, what to change to, quote-un­quote 'get younger,'" Zha­voronkov said. "[Ours] is a deep neur­al net­work where you have 41 pa­ra­me­ters of in­put and just one fea­ture on out­put — your age — and we re­al­ized that this sys­tem is pret­ty pre­dic­tive."
De­spite heavy ear­ly in­vest­ment in biotechs like Uni­ty and Cal­i­co, an­ti-ag­ing treat­ments have strug­gled to get off the ground. No­var­tis spin­out resTOR­bio reg­is­tered a high-pro­file flop last No­vem­ber af­ter the Phase III study for its lead clin­i­cal pro­gram showed its can­di­date — a TORC1 in­hibitor — per­formed slight­ly worse than a place­bo in pre­vent­ing clin­i­cal­ly symp­to­matic res­pi­ra­to­ry ill­ness in pa­tients 65 and old­er.
But Deep Longevi­ty isn't fo­cus­ing on drug dis­cov­ery or de­vel­op­ment. By us­ing its AI to cre­ate these re­ports, Zha­voronkov said he hopes the biotech can pro­vide an es­sen­tial ser­vice to its cus­tomer base and the "ul­tra-high-end" hos­pi­tals that treat them.
"The idea is to pro­vide what we call longevi­ty as a ser­vice, how like soft­ware is a ser­vice," Zha­voronkov said. "You send the da­ta in, you get the num­ber back, and you al­so get this num­ber in­ter­pret­ed. We al­so tell you what has con­tributed to you look­ing old­er or younger and pos­si­ble be­hav­ioral mod­i­fi­ca­tions that the doc­tor could pre­scribe to be able to re­verse this dif­fer­ence."
As the an­ti-ag­ing in­dus­try grows, so will its cred­i­bil­i­ty, Zha­voronkov said. The biotech chief added that he hopes the new spin-off will be­come the stan­dard-bear­er of the field's mea­sure­ment tools.
"Sev­en years ago, most com­pa­nies that are nowa­days not on­ly me­dia dar­lings, but now are ac­tu­al­ly run by very cred­i­ble sci­en­tists and drug de­vel­op­ers, did not ex­ist," Zha­voronkov said. "We're wit­ness­ing the birth of an en­tire in­dus­try. The rea­son Deep Longevi­ty is cool is be­cause we can ser­vice this in­dus­try. You can­not in­ter­vene if you can­not mea­sure."